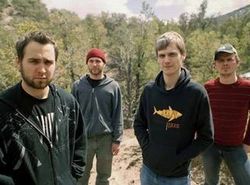 PELICAN were formed in Chicago by guitarists Trevor de Brauw and Laurent Lebec.Brothers Larry and Bryan Herweg round out the line-up on bass and drums,respectively.Pelican are a purely instrumental outfit and were signed to Aaron Turner's(ISIS)Hydra Head Records.In 2003 they made their debut with a four song,eponymous EP.

PELICAN released their first full length effort in 2004,the critically acclaimed "Australasia" album.In 2005 PELICAN released their second full length effort,"The Fire in Our Throats Will Beckon the Thaw".In 2007 PELICAN released the album "City of Echoes",an album that saw the band take their music in a more accessible direction.
I got in touch with the band and Larry Herweg answered my questions.
#######################################################################################
When, where and by whom was Pelican formed ?

Laurent and I started Pelican when we were living together in 2000. We were both in college and living in Chicago. We were already in a band together called Tusk. Tusk had been a band for maybe 3 years before Pelican started.
Laurent was playing bass in Tusk and was missing his guitar. I remember coming home from work and he was trying to tune his guitar to the 1st Goatsnake lp. That was how it all started. The next day he was playing me ideas that led to our 1st song "Mammoth". We wrote "Mammoth" on a Friday night and played it for Trevor the next day at Tusk practice. Trevor wanted in immediately. At the time, we rehearsed out at my parents house in the burbs. My brother was still living at home and heard us practicing. Bryan played guitar, but was into learning bass. He joined shortly after that 1st weekend. We practiced for a year before our 1st show. We eventually went in to record our demo in 2001, that got reissued as our "untitled" ep on Hydrahead Records. The interest for Hydrahead, came from Pelican opening for Isis in Chicago.

Did any of you have backgrounds from other bands ?

Trevor and Laurent played in a couple bands together even before Tusk. Yellow Road Priest was their Swing Kids meets His Hero is Gone HC band. I think they did a pop punk band called Monroe, where Laurent sang and Trevor played guitar. Bryan just had a band briefly in High School that he sang for and played guitar. It was kinda like Sunny Day Real Estate. Trevor and Bryan started doing Chord a few years back as well.

Which bands were you influenced and/or inspired by ?

When we started we were really getting into Sleep/High on Fire, Earth, Melvins, Godflesh, Isis, Neurosis, etc. We were doing Tusk which was basically our grind band. That band was influenced by ACME, Discordance Axis, Assuck, Brutal Truth, etc. So Pelican was our way of taping into the slower side of heavy music. It was fun having bands covering two different
extremes in music.

Please give me your (long or brief) thoughts and lowdowns on.......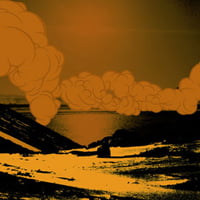 Australasia from 2003

Well its our first full length. We tracked it with Sanford Parker, at his new studio, at the time, Volume. I believe we tracked drum and bass live to tape, with everyone playing together. No click track. Some songs are full versions, like "Nightenday" was 1 take on the drums. "Drought" i believe was 2 or 3. "Angel Tears" was like 12 takes which is why we never played it again after that. We did the record in like 3 or 4 days. Bryan and I were depressed through the sessions because we lost a close friend that week.
I am proud of the record though. The cd release show in Chicago was a very memorable.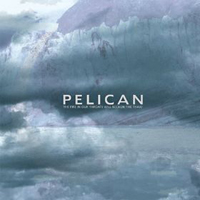 The Fire In Our Throats Will Beckon The Thaw from 2005

Tracked this one at Electrical Audio Studio A with Greg Norman. I pleased with half this record. I think the drums don't sound as great as they could have. We could have spent more time on them. I remember being done early, which lead to use tracking "The Resisting Dreamer" for Tusk. Some cool songs for sure, but i kinda hate that this is our biggest selling record. We did this one over a couple weekends. I think we spent maybe 7 days on this. It
was also done to tape, playing live, mostly full takes. It was fun releasing this album as it really was the one that put us out there. The first tour from this record was crazy. Lots of people coming out. Lots of favorable press. Exciting and frightening at the same time.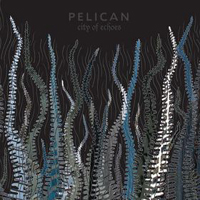 City Of Echoes from 2007

Tracked this one at Electrical Audio Studio B with Andrew Schneider. I think we spent 11 days on this. We did drums for 2 songs in the "dead" room close mic'ed. "Spaceship Broken Parts Needed" and "Lost in the Headlights" were done in there and i played on a smaller kit, i believe it was Pegboy's it. All the other songs i did in studio b drum room with my Tama Imperial Star.

First album we did in pro tools, but still all playing live. Pretty sure we finished writing "A Delicate Sense of Balance" in the studio. We played through it twice and tracked it live. "Lost in the Headlight" used to have double bass in it, but i remember rewriting it based off Andrew's suggestion. Went to NYC to mix it at Andrew's studio. I think there's some of our best songs and ideas on here, but not some of the best execution. I kinda wish we had gotten to using a click track at this point to benefit some of the songs with a lot of movement, but that didn't come till the next lp.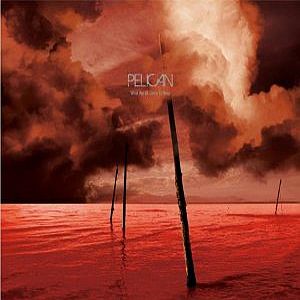 What We All Come To Need from 2009

We went to Seattle for this one. Tracked at multiple studios, tracked by Chris Common. Its my favorite of our records. Drums were done at Robert Lang, which was rad. Dave Grohl did tracks there for early Foo Fighters debut album. Guitars were done back at Chris's studio Red Room. Everyone was playing great and we spent a lot of time on these songs. We practiced on our own with click tracks and really roped it in. I believe its our most dynamic record as well. We spent 2 weeks on tracking it and 1 week to mix. We got to bring in guest musicians we all respected, to play on it. Chris gave us a killer production and mix that makes this album stand out from the previous ones.

How is the creative and song writing processes in your band ?

Usually starts with one of the guy's riffs. In the past Laurent was writing the majority of material. Like the first Ep and "Australasia" were mostly him. Trevor began writing more by "The Fire..." lp. I believe "Sirius" did begin around the opening drum beat though. I remember playing it at the practice space and the guys were like "wait, keep looping that beat".
As time went on Bryan and Trevor got more involved in the writing process. Trevor wrote 2 songs for "City of Echoes" and Bryan wrote the acoustic song "Winds With Hands". By "WWACTN" Bryan wrote 3 songs, "Strung Up From the Sky", "An Inch Above Sand" and "Final Breath".
I think it is safe to say that Pelican is a crossbreed between the metal scene, post-core and other influences like jazz.
Just to give those of us who are unknown with your band a bit of a reference point or two: How would you describe your music ?

You're totally correct but to make it easy for myself i say, "We are an instrumental rock band."

What topics influence you most when you compose music ?

The cycle of life and nature, family, friends, other music and bands we dig, movies, books, etc.

Is music your main income or do you have boring sane daytime jobs too ?

Pelican was full time from 2005 to 2009. With the crash of the US economy and the decline in sales in the music industry, we were all back at work full time in 2010.

What is your plans for the rest of this year and the next year ?

We are working on a new Ep for Southern Lord as we speak. We are going to try to tour a bit more, hopefully get overseas. We didn't tour "WWACTN" outside of the USA yet.

Anything you want to add to this interview ?

I also play in a new band called ĘGES. We toured opening for Pelican this summer and have our debut Ep "Roaches" on 7", Cd, cassingle, iTunes, now on Hawthorne Street Records. www.facebook.com/aegesband
Thanks!
Thank you to Larry for this interview

Listening to the Youtubes, I am getting their albums

Their PA profile is here and their homepage is here