Ian ARKLEY (ex-ASHEN MORTALITY among others) formed MY SILENT WAKE in May 2005. Andi LEE, Jasen WHITE (both ex-ASHEN MORTALITY) and Alan SOUTHORN (THE OTHER WINDOW) joined the band and with this line-up the quartet recorded their self-titled two-track EP in June 2005 in Kewsound, North Somerset. Kate HAMILTON joined just prior to this recording to make MY SILENT WAKE a five-piece band.
As you can see, I interviewed Ian Arkley back in 1998 when he was a member of Ashen Mortality (an interview I will re-publish here in ProgArchives) and I was delighted to find his new band and their inclusion in our archives. Here is the My Silent Wake story, told by Ian.
#####################################################################################
Your biography has been covered in your ProgArchives profile so let's bypass the biography details. But which bands were you influenced by and why did you choose that name ?

Hi Torodd. I remember your interview from the Ashen Mortality days - nice to hear from you again! My Silent Wake were influenced by many bands. I would say some of our main influences have been Trouble, Sabbath, My Dying Bride, Paradise Lost, Leonard Cohen, and Dead Can Dance. The band name is always tricky to come up with and for this band it was a case of me trying a few different words and combinations that I liked and deciding on this one. The other band members seemed to like it so we went with it. People can choose what they want it to mean to them as we don't try to put a fixed meaning on to it.
Let's start with Ashen Mortality which from it's ruins; My Silent Wake was created. How much, if anything, did you carry over from Ashen Mortality to My Silent Wake ?

Quite a lot really. Three of us were playing in Ashen Mortality. I had been there from the start and Jasen and Andi had joined more recently, though I had been jamming with Andi for a few years. Some of the songs were carried over from Ashen Mortality and were songs I had been working on since the late 90s. The style is a bit different and is much more open to other forms of music apart from doom and medieval. We started the band with the ethos that we will be able to play what we want to play and not be dragged down by genre restrictions.
What is the difference between running Ashen Mortality and My Silent Wake ?

Ashen Mortality was frustratingly slow moving. We did two albums in 11 years. Some years we didn't play any gigs. Some of this was down to family commitments, but there were other issues. MSW has achieved much more in a short space of time. We have been together just over 6 years and have recorded 5 full length albums (one is a split with The Drowning and one is a double album). We have been able to play in many different countries and have had a great time with this band. Being on a label has also helped, as with Ashen Mortality the albums were self released, though we did get Plastic Head Distribution.
This is an archive based interview also intended for the fans you get well after both you and I have passed away so let's go straight to your albums. Please give us your views/some words on your albums, starting with.......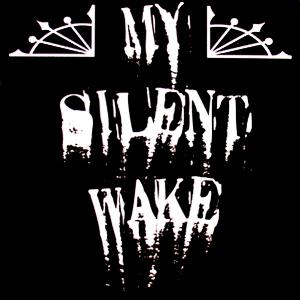 My Silent Wake from 2005

Just a two song EP. This was recorded and mixed in one day and was recorded weeks after the band started. You can hear the enthusiasm on there. I was very keen to get a recording of the early days of the band and this is it. It was our first recording at Kewsound, which is where all our albums were recorded. In this form the release is very rare, being limited to 100 copies. The songs were included as bonus tracks on Shadow of Sorrow.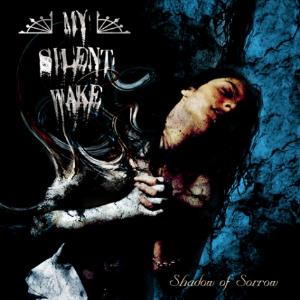 Shadow of Sorrow from 2006

There are a lot of notes about this recording on the CD inlay. Again it was recorded very quickly (about 4 and a half days) but contains a lot of music. There are also two very long songs on there. Some of the recording was rushed, but I don't think it has caused any major problems with the album. I like the sound and feel of this and the rawness and energy which comes from it. As mentioned before, some of the songs had been around for a while and had been given a chance to grow into well written pieces. Other tracks were very new and so there was a lot of variety on there. We also included two acoustic songs which help to break things up a little.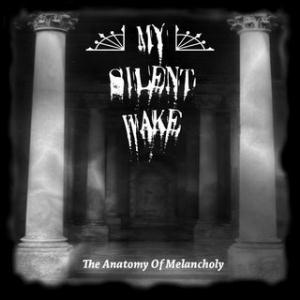 The Anatomy of Melancholy from 2007

This was the band being very ambitious! Shortly after SoS, we began work on this album. The idea was to record a double album with one disk being metal and the other acoustic. Amazingly the label agreed to this and we began by recording the acoustic songs in three separate sessions. The metal songs were recorded shortly afterwards. Jasen our drummer had damaged his wrist and had to record the drums at home with one hand, overdubbing the necessary cymbals etc with the same hand. This took Jasen about a month to complete and then the drum tracks were brought to Kewsound and the rest of the album was made. This is the only album made this way as the rest were recorded live and then extra guitars, vocals etc recorded as overdubs. We put a hell of a lot of work into recording this album and getting it just right. It was still done on a tight budget and in a relatively short space of time.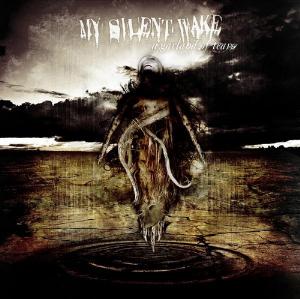 A Garland of Tears from 2008

This album featured Jasen and our new drummer Steve. Jasen's injuries hadn't been quick to heal, so Steve who ran Kewsound agreed to join us on drums. Our first gig was in 2007 when Anatomy was released and so Steve played at all of our gigs until he left in 2010. Jasen never got to play drums with us live, though he did drum in AM towards the end. On this album he played on two songs and Steve did the rest. Jasen started to do more vocals. His vocals are the more black metal vocals and mine are the clean vocals and the low growls. He had done a little bit of vocals on Anatomy, but at the time we were expecting him to still play drums live. When we found he wasn't going to be able to drum at our gigs, we asked him to do more vocals instead as we wanted him to remain in the band and he has a great voice. The Garland album came out well and received some good reviews including a 4K review in Kerrang, which was a very nice surprise. We even got to have it released on vinyl by Thrashing Rage Productions. The album features two acoustic songs and the rest are metal. The last song has four of us doing vocals at different points in the song.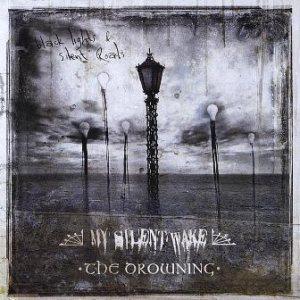 Black Lights & Silent Roads from 2010

After becoming firm friends and playing many gigs together, it made sense to to a split with The Drowning. As it turns out there is a lot of music on there. Our songs alone are around 40 mins. This album features two of my favourite MSW songs, which are: I Am Eternity, (the Attrition cover) and the 23 minute Rebirth. Parts of this album were recorded at my home as well as Kewsound. Martin from Attrition and Sin (Attrition member at the time) guested on the Attrition cover. Martin played analogue synth and they both did vocal parts. There are 5 vocalists on the track in total. The Drowning covered one of our non-metal songs in their normal style and we did one of their songs acoustically.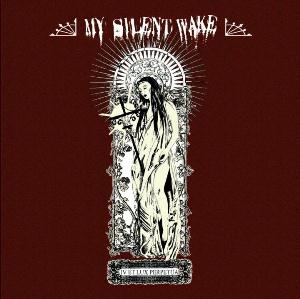 IV Et Lux Perpetua from 2010

Just after recording the split we began writing for Et Lux. The album was written in a rush due to there being a deadline where Steve had to leave the band and give up the studio for a new career. The recording was problematic with equipment issues, but we had a good time recording it and it turned out well in the end. The sound of the album is a departure because it is much more of a traditional doom sound but still with growled vocals. We also used analogue synth on here and included a space rock song at the end. We decided not to include any acoustic songs this time. As with all our albums, the budget was tight and we only had a short time to record. I think this album was recorded and mixed in just over a week. The other albums were released on Bombworks in America, but we wanted to find a different label and Dark Balance in Holland took us on for this release. They had it remixed in Finland and released it to coincide with a European tour with Norway's In Vain late in 2010. Tank from Seventh Angel (My other band) joined us after the recording of Et Lux and prior to the tour. The album had some decent reviews including one in Metal Hammer (UK).
Rare and Live Recordings Vol 1 from this (so-called) summer.

One of our early gigs was recorded properly and we had some tracks lying around from this. We also had some demo material and old mixes, so we put together a collection of four live songs and four non-metal songs. I had been in touch with Ed from Dark Meadow and like his way of running a label. The album is limited to 100 copies. This album includes another Atrrition cover we recorded of Two Gods which was recorded at my home and a version of Shadow Reprise recorded on a hand held recorder, which came out surprisingly well.
For those of us unfamiliar with your music; how would you describe you music and which bands would you compare yourself with ?

WE get compared to My Dying Bride a lot, but I think we are very different to them. I love their music, but our music is much more influenced by 70s bands and folk music. I would say our style is a mix of the Peaceville sound, folk, prog, goth and 70s bands like Sabbath, Atomic Rooster, Zeppelin etc. This can be seen much more on our first album and last album. Each album is very different so it is hard to really categorize our music.
How is the creative processes in your band from coming up with an idea to it's being recorded ?

It really varies. Lots of members have contributed to the songs. Personally, I can start with music or lyrics and sometimes write both together. The basic songs are often demoed as just a guitar track which is passed on to the drummer to learn or sometimes we work on stuff together in rehearsals. Often a member hears something that can be added as the recording progresses or in rehearsals. Kate and I work on the songs together a lot as we live in the same house.
Speaking of....... You are currently working on a new album. What can we expect from this new album ?

We have recorded some more acoustic songs and have an album's worth of metal songs written. I am not sure when these will be finished, but work is being done! We are also keen to start working on some more experimental ideas.
Besides of working on the new album, what else have you been up to since last year ? What is your schedule and plans for the next weeks and months ?

I work driving freight trains and I also now play guitar in the darkwave/industrial band Attrition. Seventh Angel are still together, but very quiet at present. MSW and Attrition have recently been gigging and MSW now have some time to work on new ideas and getting the new songs rehearsed. Attrition's new album comes out in the spring.
To wrap up this interview, is there anything you want to add to this interview ?

Thanks a lot for the interview Torodd! I hope it encourages people to give our music a chance and hopefully enjoy what they hear.

Thank you to Ian for this interview