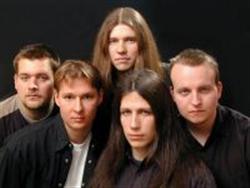 The band was formed in 1997 called NEVERWOOD by Attila Tanczer (keyboards) and Viktor Erdos (bass) from the present line-up but the first important results are from July of 1999. ... so the show started in our childhood.

After the continuos changes, the line-up was stabilized in 2000 when Johnny Debreczi (vocals/guitars), Tamas Rabel (drums) and Ferenc Farkas (guitars) joined and we played many succesful gigs. Three albums has so far been unleashed by Everwood. I caught up with them for their story.
#####################################################################################
Your biography has been covered in your ProgArchives profile so let's bypass the biography details. But which bands were you influenced by and why did you choose that name ?
Since we're not all shot from the same gun barrel, every one of us has a different taste in music. We intend to put all those influences in the grinder, mix it up thoroughly, and then come up with something new. We take a bite from all the genres of rock and metal (and other stuff) we are - at the time - mostly influenced by, and then create something distinctive, which would best adhere to our own style. Sure, we are on regular listening terms with a whole lot of great bands like Rush, Queensrÿche, Nevermore, Dead can dance, Pink Floyd or even Kiss… but the list is long.
As far as the name goes, it's the offspring of a crazy party we had a couple of years back. We could have another interview to cover this subject sometime in the future.
Our original name - Neverwood - was already taken by the time we released our first record, by a Finnish dance act, so we didn't want to get anyone confused. But as fate would have it, a couple of months later a soap opera hit the international TV screens with the same title. After that, we decided simply not to care anymore.
Hungary has always, even during the repression from 1941 to 1990, had a very good music scene. Perhaps inspired by the beautiful landscapes and cities in Hungary. How is the music scene in Hungary now and how much has it and your surroundings inspired you ?
It's cool that you know this stuff about my country, and being Hungarian fills me with pride, since we do have quite a vast history. You're right. Hungary had a fascinating music scene from the 60's till the 80's. There was live rock and beat music at every club, every night, and you could not pass an underground station or a park without hearing the local teens strum their guitars. Nowadays it seems somewhat to have become engorged along with the financial recession that swept across most of Europe. Furthermore, there is just no getting around the hyped-up, cheesy, artificial 'talent contest' industry that rules the modern Hungarian media. So despite the fact that I love living in Budapest, and thoroughly enjoy the countryside whenever I have the time to do so, Hungary is way too small a market for the music we can provide. The good thing about a seemingly hopeless environment is that it fuels the imagination and the hunger to break out.
Over to your three albums. Please tell us more about........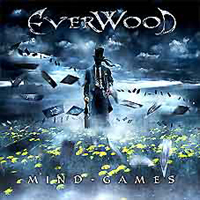 Mind Games from 2005
Well, it was our debut album. The songs were written in a horrendously long period of time. When we started to write Mind Games, we were still searching for a lead singer, a record label, and quite honestly, we were searching to find our own musical style. The album has many genuine ideas, but it has its weaknesses too. All in all, we achieved what we wanted at the time with Mind Games, since the record was released worldwide, and it pinned Everwood's name on the map, however remotely. The album received good reviews, and our fan base gradually started to grow. I still think that it was a decent start.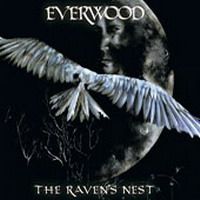 The Ravens Nest from 2007
Around 2006, the band was very strong as a unit, and in morale.
We wanted to do something big, something unprecedented. The Raven's nest is a concept album in its special way. It's based on not one, but three different stories. You can follow them through the lyrics and the artwork, while each song tells a chapter, but there are also three short stories written as well which were published on the CD in pdf format.
We still play a lot of songs from that record when doing gigs, and they never fail to make an impression on the audience.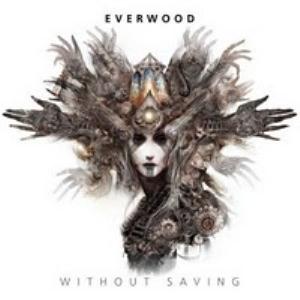 Without Saving from 2011
I can honestly say that a new chapter has begun for the band with this album. Some ideas have already taken form even before we had two changes in the line up. Both Sandor - our new bass player - and Matyas, the new lead singer of the band, had a lot of cool ideas, which virtually overwhelmed the direction that the first couple of songs were taking. Matyas' addition of heavy-cast harmonies made a massive breakthrough in our overall musical spectrum. This time there were no stories, no initial concepts, we just wanted to write a couple of awesome songs, go to the studio, record the album, and show the world once again what the music of Everwood is all about. In the end, it turned out to be the best Everwood album ever to make it to the international market.
For those of us unfamiliar with your music; how would you describe your music and which bands would you compare yourself with ?
From a non-linear, non-subjective viewpoint, it's a kind of a wibbly-wobbly, timey-wimey ball of prog, rock, metal, modern and old-school music, with a touch of oriental and psychedelia sometimes… Since I can only listen to my own music from an especially objective angle, it is really hard to say, but at this moment, the bands Poets of the Fall (Finland), Linkin Park or Paradise Lost spring instantly to mind. I particularly enjoy reading the reviews on the new album where the authors pinpoint the influences of the band, because I haven't even heard of most of what they bring up as examples. God bless them for it, because I'm having a great time buying new CDs, and exploring the musical world which our music reminded them of!
What have you been up to since the release of the Without Saving album, what is your current status and what are your plans for this year and beyond ?
Thankfully, we have a very good relationship with our record label, ProgRock records.
From what we saw so far, our worldwide distribution is quite amazing. The promotion is just getting started, so I'd like to believe that the best is yet to come.
We are planning to shoot a new video very soon for the song Make me famous.
We are also planning to tour the album sometime early next year, and hoping to release an EP with a completely new song, and some off-the-wall remixes of one of the best tracks from Without Saving. In the meanwhile, we're still practicing enthusiastically, and already writing some new material for the next Everwood album.
To wrap up this interview, is there anything you want to add to this interview ?
Thank you for having us on progarchives.com. Have fun listening to one of our flagship songs from the new album, "Never trust a snake". All feedback is appreciated!
Thank you to the band for this interview