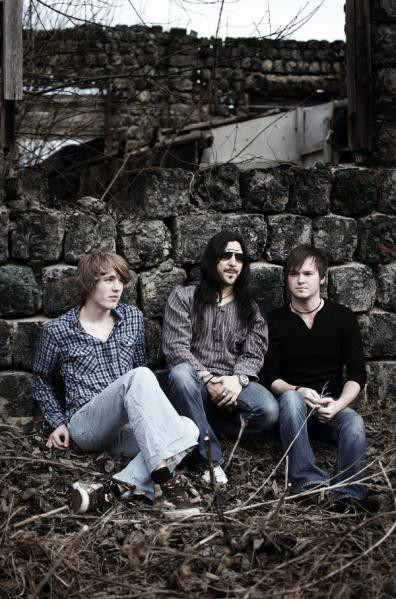 Swedish band THREE SEASONS was formed around 2010 by former Siena Roots member Sartez Faraj (guitars, vocals), former Mouth of Clay member Olle Risberg (bass) and Christian Eriksson (drums). They were signed up to Swedish label Transubstans Records, who released their debut album Life's Road in early 2011. This production has later been reissued by Russian label MALS Records.
I got in touch with the band and here is their story.
##################################################################################
When and by whom was your band born ? Did any of you, past and present members, play in any other bands before joining up in your band ? Why did you choose that name and which bands were you influenced by ?
In the late summer of 2009, the three of us got together for some jamming, jamming which eventually led to the forming of something more concrete: Three Seasons. The initiative was initially coming from Sartez, who knew Christian as a long-time friend and had for some months known and played with Olle as well.

All three members have been around since the start of this band. Before this though there have been several other musical projects going on, for example Sartez have played with Siena Root and him and Christian also played together in a line-up of Mouth of Clay.
Three Seasons felt like a fitting name for us - three people, highly contrastive and yet very much alike, together forming this one band.
There is a lot of influence going on from many genres, but our most firm foundation is coming from bands such as Led Zeppelin, Deep Purple, Pink Floyd, Santana, Jimi Hendrix, The Doors, Black Sabbath, Free and Gov't Mule.

How is the music scene in your area now and is it difficult getting gigs there?
The 70's-style rock has traditionally been not so strong in Sweden - here, people are often attracted to other kinds of music. Lately however, there has been a change in this and music in this general spirit (prog rock, blues rock, stoner rock and whatnot) appear to be on the rise. It's OK with gigs, but still, one could always have more of them. A majority of the response we've recieved on the music has actually been from outside of Sweden so playing shows in other countries should be a blast as well.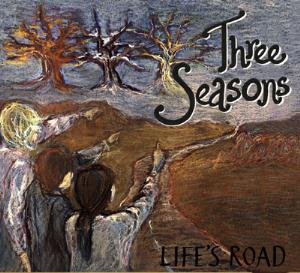 Over to your debut album Life's Road from earlier this year. Please tell us more about this album.

After some time writing, jamming and getting familiar in general, we recorded Life's Road by ourselves in the autumn of 2010. To add extra shades and layers to some parts of the album, we got help from very skillful guest musicians, playing instruments such as hammond organ, dobro and flute. The Life's Road album was released on Swedish label "Transubstans Records" in the beginning of 2011.
The album was very well recieved by critics and listeners, which obviously was very joying considering the hard work that had been put into it. Life's Road even reached 45th on the Swedish charts which was a great surprise, nothing none of us had really anticipated! During the summer, Life's Road was released as a very fine double vinyl set by Clear Spot and their Head Spin Records.
For those of us unfamiliar with your music; how would you describe you music and which bands would you compare yourself with?

Usually we describe our music as a 70's-vibey mixture heavy blues rock and psychedelic, jammy and experimental parts. Enriching this further are shades and touches from a wide range of styles, for example the jazzy parts in "Each To Their Own" or the sometimes folk music-reminiscent "An Endless Delusion".
We make music we like... Of course it may remind you of bands as Led Zeppelin, Deep Purple, Santana and the other bands mentioned earlier, they're bands that has meant a lot to us and many others in the musical evolution, but the general idea is that we should sound like Three Seasons and we think we do.
What is your plans for the rest of the year and next year?
Coming soon is a 7"-single under the name of "Escape". Featured on this one will be two songs, "Escape" and "Wood To Sand", and we're very pleased with how both of them came out!
Indeed, not only for the next 14-or-so months but further away still, we're planning to do lots of touring and play lots of shows. Undoubtedly there is also great music waiting around somewhere to be written and recorded as well.
To wrap up this interview, is there anything you want to add to this interview ?
Well, to both interviewer and readers, our dear thanks for the interest shown! If it's OK, we'd like to bring some attention to this clip from our coming 7-inch "Escape":
Thank you to the band for this interview