When and by whom was your band unearthed ? Did any of you, past and present members, play in any other bands before joining up in your band ? Why did you choose that name and which bands were you influenced by ?


Hello there. Thanks to the internet we all met up online. Maciej and Tomek were playing in a band Root, and me and PRzemek we were trying to do something togheter for 2 years but with no effect. Ealier we all had bands, but these were more local acts than something bigger. Name was choosed beacuse we wanted to name all the emotions and sound we were using when we started.

How is the local music scene in your area now ? Is it easy for you to get any gigs ?


Polish scene is very very good, we have a lot of great bands in here. Check out Blindead, Proghma - C or NAO or Forma. Those are really great artists. And no - everyone is very helpfull and when you are working hard, and with of course a little bit of luck it is really ok to get gigs in Poland.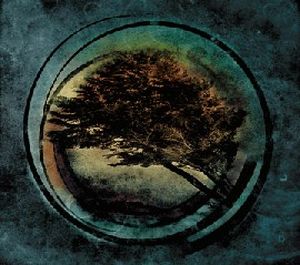 Over to your two albums. Please tell us more about Aura from 2009.


Aura is our first album, more rockish and more metal than the other one. We wrote this album in less than six months, and you can hear that it is very spontaneous and full of young energy wich emerged from our hunger of playing hybrid of amtoshperic and rock music, also away from classic build ups with choruses.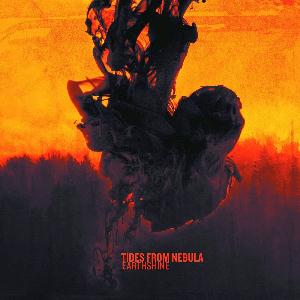 You returned earlier this year with Earthshine. Please tell us more about this album.

It is our first album wich we did with a real producer. The whole album was wrote in mountains, beacuse we were tired of our everyday environment so we decided to move away from everything and do music.
It was recorded in Zbigniew Preisner's studio in Niepolomice, so the sound is really full of air and ambient wich we wanted to have in our music.

What is the Tides From Nebula ethos ?


We are always giving 100% in everything what we do. (Ni chuja nie rozumiem, wyślij Tonyemu, niech powie co sądzi)
For those of us unfamiliar with your music; how would you describe you music and which bands would you compare yourself with ?


We are playing an instrumental rock and ambient music. We are somewhere between Caspian, Tim Hecker and Riverside.

What have you been up to since the release of Earthshine, what is your current status and what are your plans for this year and beyond ?


Since spring we are basically on tour all the time, and it is going to be like this til' 13 of December. Then we are taking one month break from music, and again we are goign to plan where to tour, and for how long. As i said before we are always trying to give our 100% in everything what we do. And i thing it is about time to start doing
some new material.

To wrap up this interview, is there anything you want to add to this interview ?


Thank you very much, best regard to all Prog Archives readers! Hopefully see you on the shows. Take care!