François Thollot is a French multi-instrumentalist (guitar, bass, piano, drums) who composes music following (and is influenced by) Magma styled instrumental Zeuhl. The music he creates is, however, a lighter and less dense variant of the genre as portrayed by Magma and say, Eskaton; a fact that will allow his albums to be probably more accessible to newcomers to the genre, but the music does have the nuances and recognizable elements of the genre. His music has also been compared to that of Roger Trigaux's Present. His first album recorded in 2000 is called Ceux d'en face and the second one was recorded in 2002 called Contact, both through the Soleil Zeuhl label.
François Thollot has just released an album with his new band Scherzoo. I got in touch with him through Soleil Zeuhl and here is his story.
######################################################################################
When and where did you take up music ? In which bands did you play in before setting out on your own with your two albums ? Which bands were you influenced by ?

I began playing music 20 years ago. My first instrument was the guitar. My early influences were bands like Genesis, Pink Floyd, Yes..the english progresive bands from the 70's. As many young musicians I played in different bands. From the begining I tried to compose and to propose my ideas to different musicians, and of course we played some music from these bands.

How was the music scene in your local area when you started ?

It's hasn't changed a lot since the begining (in the 90s). The progressive music was and is still heard by very few people. At the time the local scene was very eclectic, French song-oriented music, pop music, reggae, rap.....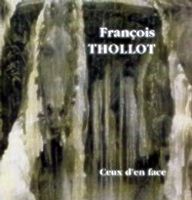 Over to your two albums. Your debut album was Ceux D'en Face from 2002. Please tell us more about this album.

It was a 4 tracks demo, In wich I played all of the instruments. The producer, Alain Lebon, payed for a good mastering so at the end the sound is not so bad...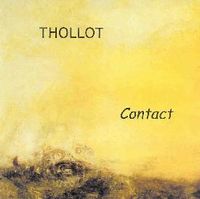 Your second album was Contact from the same year. Please tell us more about this album.

For this album I was introduced to Phillippe Bussonnet (bass) and Daniel Jeand'heur (Drums), both musicians from One Shot, also produced at that time by the same label as me (Soleil Zeuhl).
I played the guitar and the piano. It was an honor and a great experience to work in a real studio with these two great musicians. I learned a lot from them.

Why two albums in the same year ?

The songs from the second album were already composed when I did the first one.

It took 9 years before those of us who does not know you heard anything from you again. What were you up to during these nine years ?

I wanted to form a real band to play my music. But it is really difficult to find musicians that are passionate for this kind of music. In these times I realized that it was better if I played the drums, like Christian Vander or Daniel Denis. It took me a lot of time to reach a level of playing that allowed me to play this difficult music. In 2005 I formed the band Tholloscopie (no CD release), in 2008 I started Thollophonie (again, no CD release)and now I have 2 bands that play my music: Scherzoo (one CD available on Soleil Zeuhyl) and Dissonata (no CD yet).


Sometimes during these nine years, you put together a band called Scherzoo with Anthony Béard (bass), François Mignot (guitar), Jeremy Van Quackebeke (piano), Guillaume Lagache (sax alto) and released an album earlier this year. Again on Soleil Zeuhl. Please tell us more about this album.

We released the first album of Scherzoo in April 2011. There are three songs from my first album that I re-arranged for this formation, and three new songs.

Is Scherzoo a permanent band ? What is your plans for the rest of the year and next year ?

Scherzoo is intended to be a permanent band. We will record a new album soon!!!!


Your music has been described as zeuhl. But which bands would you compare your music with ?

I think my music is a mix from different progressive rock music styles like Zeuhl, Rock in Opposition, Canterbury, Chamber Rock and bands like King Crimson, Zappa, Mahavishnu Orchestra....

To wrap up this interview, is there anything you want to add to this interview ?

I would like thank Alain Lebon and Alain Juliac for their support during these 10 years! :-)
Thank you to François for this interview
His PA profile is here and his homepage is here