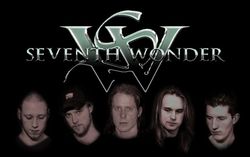 SEVENTH WONDER rose from the ashes of the band MANKIND when guitarist Johan Liefvendahl,drummer Johnny Sandin and bassist Andreas Blomqvist decided to leave the band.With no name and no original material of their own,they decided to form a band of their own.After jamming together,writing and rehearsing they realized their music had shifted towards a heavier and more progressive style. To make a long story short; four albums followed.
I got in touch with Johan Liefvendahl through Lion Music for the Seventh Wonder story.
###################################################################################
Your biography has been covered in your ProgArchives profile so let's bypass the biography details. But why did you choose that name ?
The band name Seventh Wonder was a suggestion from Andreas Blomqvist after we had found out that the band name Neverland was already taken. It was one suggestion among a few others and it was the one that the rest of the band liked the most –so it was adopted as the new band name.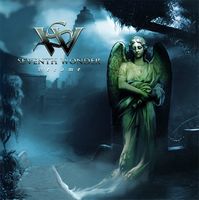 Over to your four albums. Your debut album was Become from 2005. Please tell us more about this album.

Become is a little bit different from the rest of our albums. First of all, Tommy was not in the band when we recorded it. All vocals is made by Andi Kravljaca and right after the recording we choose to go separate ways and after that, Tommy entered the band. Second, the mixing was made during ONE night! Nowadays we spend weeks with the mixing!! I
guess we have to blame our self for that... I really love the songs on this record but unfortunately the bad production don't do the songs justice.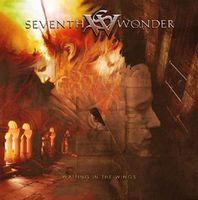 Your second album was Waiting in the Wings from 2006. Please tell us more about this album.

The first album with Tommy on vocals. When Tommy joined the band we all where very eager to record a new album with great production and also show how the "new" SW sounds. The mixing was done by Tommy Hansen in Denmark and after this one we started to get some really good reviews and we also did the first shows abroad.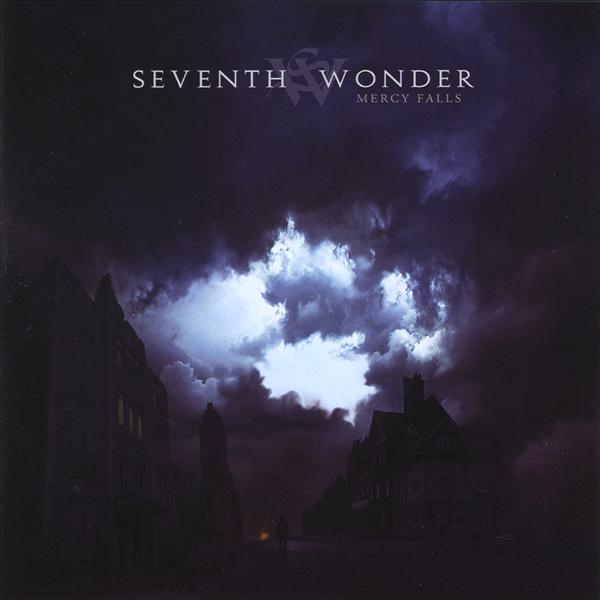 Your third album was Mercy Falls from 2008. Please tell us more about this album.

A lot of work on this one:-) This album made a huge impression on a lot of people. The music is really "connecting" with the story and the cool thing about this album is that there is so many things to discover. The mixing is made by Tommy Hansen again and we received even better reviews on this one.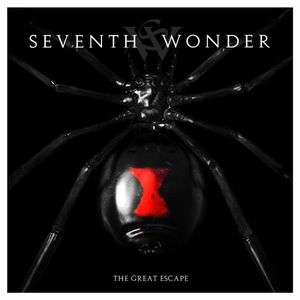 Your fourth and most recent album is The Great Escape from last year. Please tell us more about this album.

There is a couple of different things on this album. This is the first time we recorded a video (Alley Cat). The video is a big hit with almost 200.000 views since the release! The video is made by our friend Johan Larsson (who now is the replacement for Andreas Blomquist when he currently is in the USA) he has also made the entire artwork! The mixing is now made by Erik Mårtensson. Is funny because when we released MF alot of people said that it was impossible for us to made a better album but after the release of TGE alot of them have change their mind:-) This is the first SW album that has been released in Japan!
How would you describe your music and the musical developments from Become to The Great Escape ?

I guess our main focus has always been the same. Make progressive and interesting music with a lot of melodic melodies! Of course you learn a lot during every album but for me, I´m still listening to the same kind of music that I listened to 5 years ago. I think we know each other better now which means that we now know better how to write and arrange the best songs for SW!
What is the creative processes in your band from coming up with an idea to commit it to an album ? Who is doing the song writing in your band ?

The basic idéas are made by me, Tommy and Andreas B. Someone comes up with a idea. It can be a riff/lick or only a intro and a verse and sometimes a whole song. Then we work with the different parts and try to put them together. Sometimes it turns out to be a great song and sometimes it turns out to be crap:-) The way we write songs has changed a little bit from the first album. On "The Great Escape" me, Andreas B and Tommy wrote every song and then the whole band worked really hard with the arrangement but on the first album we wrote more songs together.
What have you been up to since The Great Escape, what is your current status & plans for this year and beyond ?

The last year has been a really strange year for SW! Directly after the release of TGE, Johnny quit the band, Andreas B move for one years work to the USA and Tommy went on tour with Kamelot!! So I can say it was a really hard time. But we started to search for a new drummer and the hunting turned out to be something really good. We found the amazing Stefan Norgren and our friend Johan Larsson joined temporarily on bass. So the last month we played a couple a gigs in Sweden and we also headlined Progpower Europe with great success:-) Right now we have some really nice things going on.. Can't tell you anything right now but 2012 will be a good year for SW :-) Some gigs are already announced eg (Bodö, Norway and Headlining Fused Festival,England)
To wrap up this interview, is there anything you want to add to this interview ?

Thanks for the word and hope you all have enough time to listen to The Great Escape at least 10 times/day :-)
Thank you to Johan Liefvendahl for this interview
Their PA profile is here and the homepage is here