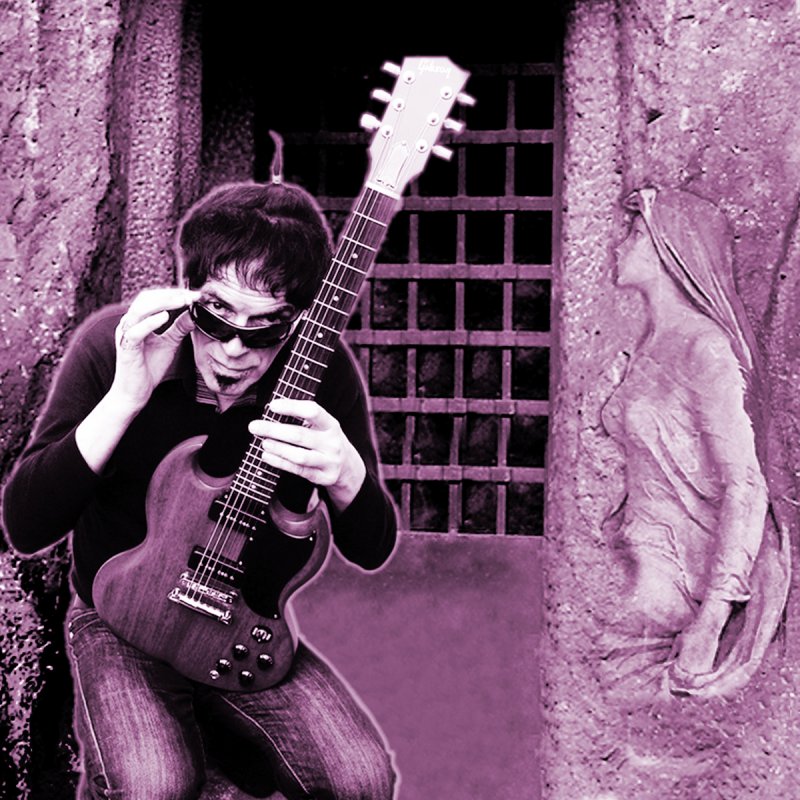 Antonio Bartoccetti is a living legend in the Italian and world wide prog rock scene. His two musical outlets Jacula and Antonius Rex has both been the pioneers and the giants in the darker progressive rock scene.
I got in touch with him and here is his story.
@@@@@@@@@@@@@@@@@@@@@@@@@@@@@@@@@@@@@@@@@@@@@@@@@@
Let me see; you started up Jacula as a youth mistake according to your own words (according to Wikipedia) and released your first album in 1969. Why did you start up Jacula and what was your visions with this band ?


First of all, thank you for your interest in my project, I love your site as a reference for worldwide prog lovers, it's a pleasure to answer your questions.
I never said Jacula was a youth mistake... my words referred to Dietro Noi Deserto, a project born through the friendship with Alvin Lee. "Dentro me" was too commercial and, when Decca organized a tour, I stopped everything because I didn't like the musical direction ... instead Jacula was born as a serious project with no mistakes!!


Let' move onto the two first Jacula albums. Please tell us more about.....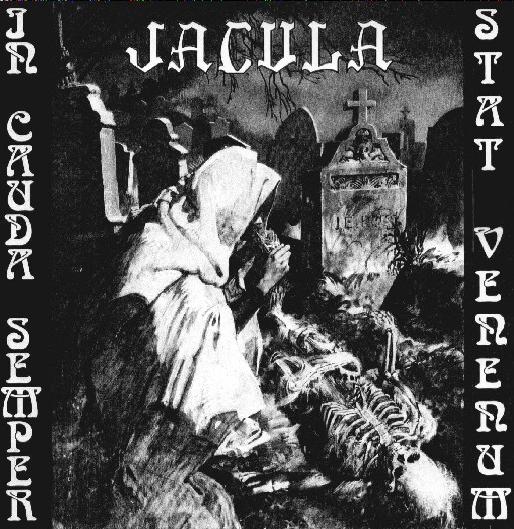 "In Cauda Semper Stat Venenum" (1969) is my first album as a result of all my esotheric experiences I had with Wizard Franz Parthenzy. This is an important album both for lyrics and music innovation. I was a beginner with my Gibson SG but I had already my style. I recorded 'Triumphatus Sad' by a Gibson SG Standard and a Vox AC-30 put in a metallic box and a microphone lodged on a perforation on the box ... Doris Norton Hammond was fantastic and is incredible how this record began a cult .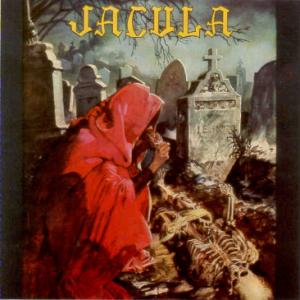 "Tardo Pede in Magiam Versus" is an album less instinctive, more deeply composed ... best parts are Charles Tiring church organ, Doris Norton Minimoog, the 'U.F.D.E.M.' voice and the song Jacula Valzer is a real prog symbol of Jacula music. In this album people wanted to see the evil presence ... I see a white presence instead opposed to the black presence in the eternal struggle between good and evil...


After that, Jacula went into a very deep sleep and the band/project Antonius Rex came into being. Why did you abandon Jacula and set up Antonius Rex as your creative vehicle ?

In 1972 we had some contrasts with organist Charles Tiring, then I preferred to move interest on Antonius Rex project because it permitted to express myself in a wide range of musical genres spacing from classical sound, progressive music, hard rock and recently heavy metal and doom metal too. So in 1974, with drummer Albert Goodman, we realised the first work of Antonius Rex called "Semper Neque Arcum Tendit Rex" (The King does not always use his bow ........... for a time the King will not kill you).


A lot of albums followed. Please tell us more about.......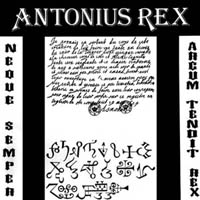 Neque Semper Arcum Tendit Rex (1974):
I was young and I wanted to dominate the world. We worked strong to realise this album ... we were in London and Albert Goodman was sure to introduce easily the band to Vertigo Label to obtain an agreement ... but things went really different and the album was released on the small record label of Albert who was not able to support the planned promotions ...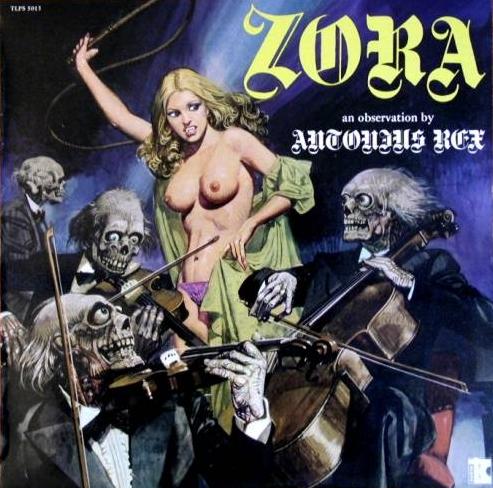 Zora (1977): I don't like this album. My son Anthony was born and I was not really concentrated in this project. "Zora" does'nt give off a pervading mood ...... anyway it become a cult album. I like the reissue 2009 (on Black Widow label) beacause it features a very good CD booklet and, above all, the unreleased track 'Monastery' .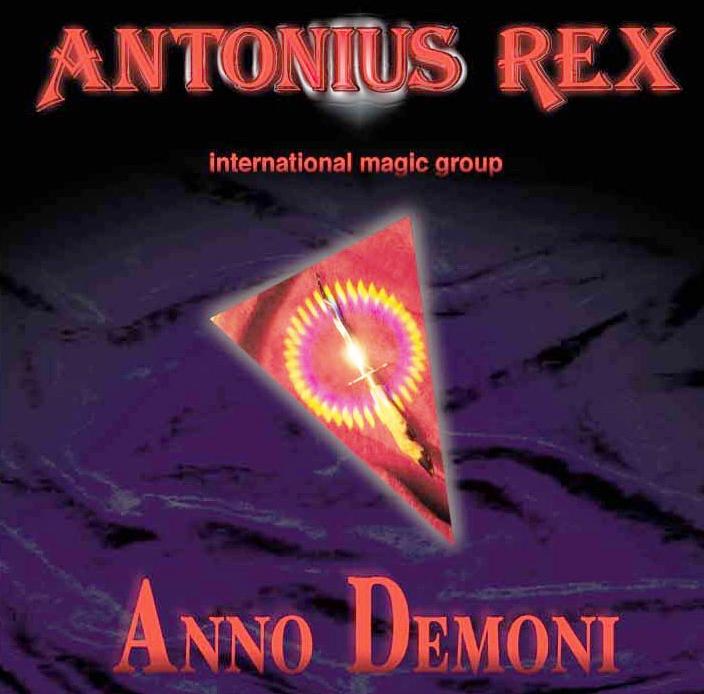 Anno Demoni (1979): I like it even if is too much electronic ... 'Gloria Manus' is my preferred track.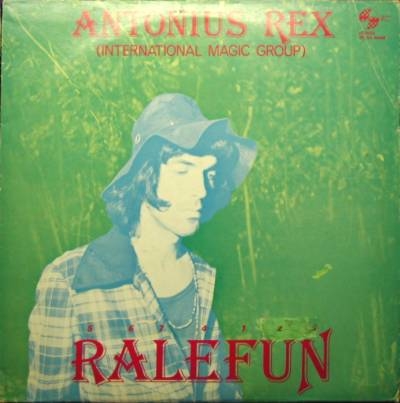 Ralefun (1979): I love compositions, above all "Magic Sadness" and "Incubus" but we realised this album too fast only thinking to money the producer paid for ... We recorded it in Germany ... I think would be better with a different mixing ... Also for this album I like the great Black Widow reissue featuring the unreleased track 'Proxima Luna' (from 1980).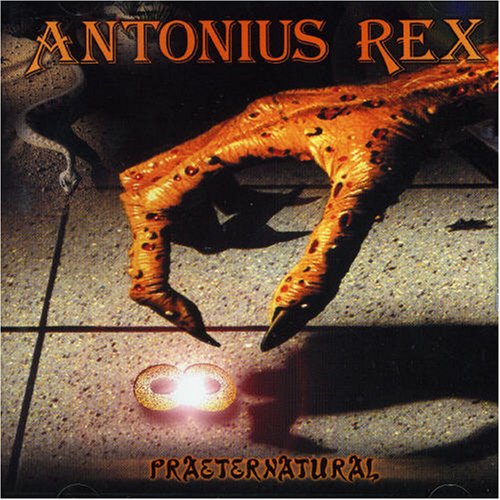 Praeternatural (1980): I love this album, we made it free from any imposition or bad influence ... we simply recorded as we felt and all is spontaneous ... I love the result ...I love the concept and philosophy of this album... in this world "everything is false" better living for a 'praeternatural' world.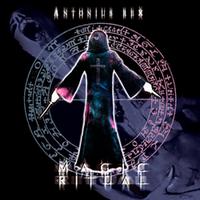 Magic Ritual (2005): this album was issued after the release of the DVD "Magic Ritual".. Black Widow issued only vinyl version with 2 long suites ... Magic Ritual and Fairy Vision ... I'm not 100% satisfied by the video, but I love the soundtrack ! I received thousands of emails from all over the world, and particulary from Brasil, USA, Colombia, Chile, North Europe, Romania (where my friend wizard Monika Tasnad lives). I think my progressive vein was at his top in this album!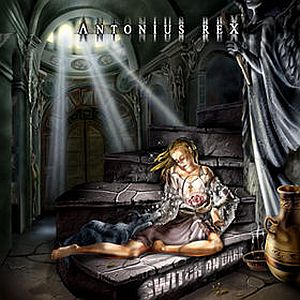 Switch on Dark (2006): I think the audience feel big emotions listening to this album. I guess is one of the best I realised ever... I'm sure it is ...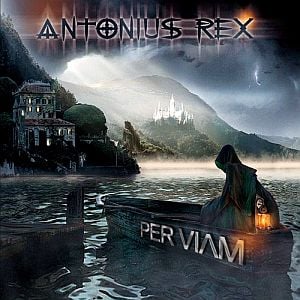 Per Viam (2009): the concept of this album work around the song Woman of the King...his message and ideology is not easy to understand...I wrote the following words before to compose the music of this song (as usually I do):
Despite the objective presence of unseen forces of terror meanwhile he goes for endless moments in the terrifying mountain path that leads to his home, the memory of an occult, strange and terrible beauty of that magic girl with big eyes had entered in the darkest area of the mind and she repeatedly asked him, as woman of the King, to be killed, and she endlessly repeating the phrase 'I am yours'...
People love the revisited version of U.F.D.E.M., a really heavy cover version with the original vocals.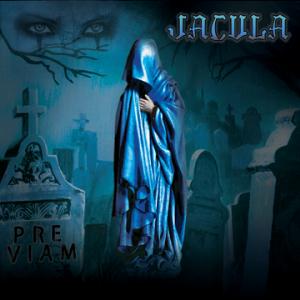 Then you returned with a new Jacula album this year called Pre Viam. Please tell us more about this album, the return to Jacula and where this leave Antonius Rex.

Pre Viam...(anagram of Vampire) move the concept to sadness, melancholy and suicidal tendencies of the main character I describe in 7 musical frames. I introduced the concept of "Perseverant music"...I put some symbolic and emotional phrases repeated with psychic obsession. Pre Viam is an opera where Prog, Rock, Folk and Gothic elements come together in a Medieval setting of great emotional impact. I think that I was able to join the musical history of Jacula with an emotional musical dimension suitable to the present day, a perfect fusion creating a unique atmosphere: I'm really satisfied about the final product.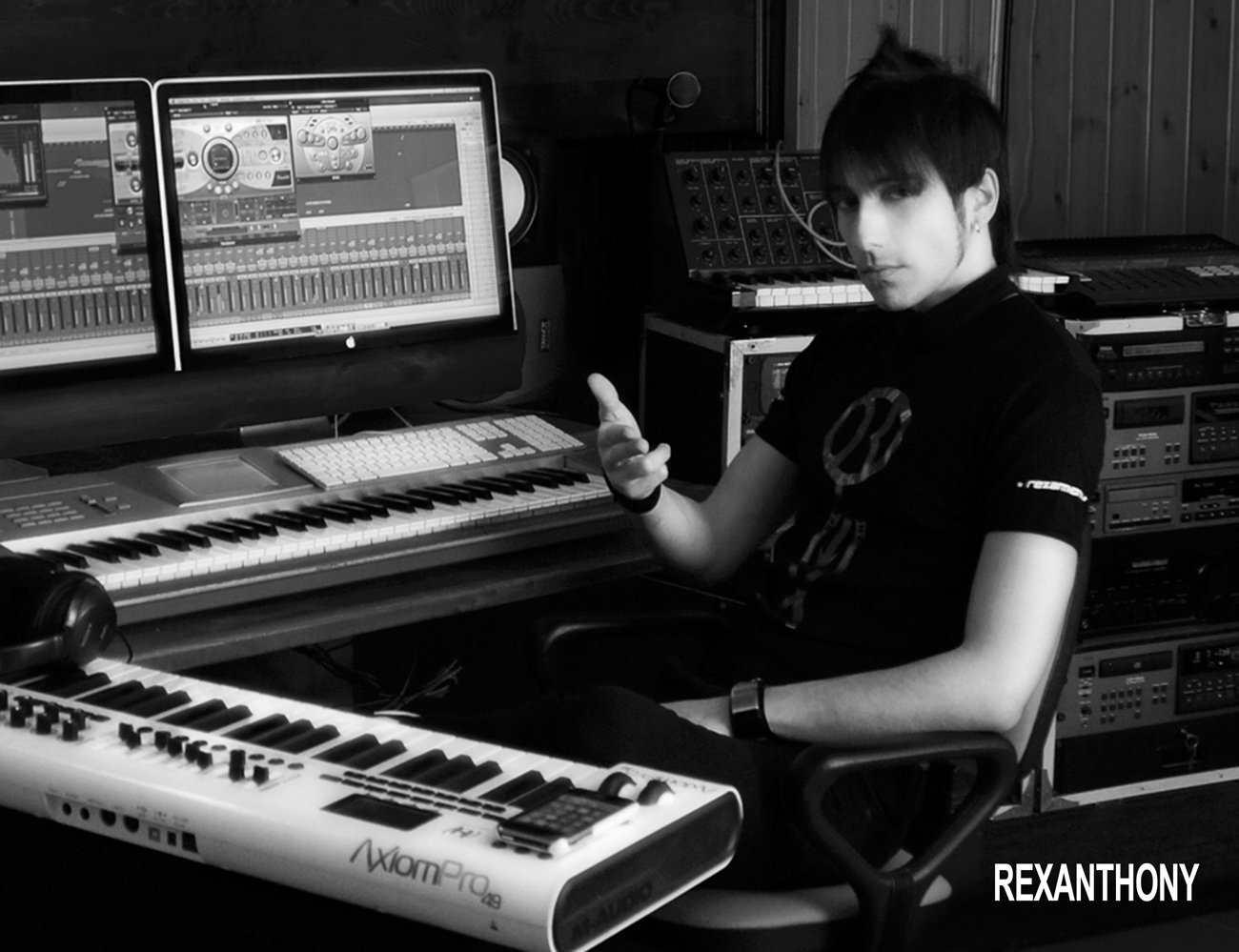 You have had a lot of help from other members of Antonius Rex and Jacula in creating your albums. Please tell us how you recruited these members and where they are now.

Charles Tiring was the first organist...a very fine musicians. I went to his house with my acoustic guitar and we wrote music for organ together. He was a 68 years old man with a very very young and beautiful wife.... Albert Goodman was a poor drummer but promised us an agreement with Vertigo...both of them I met in strange circumstances....
I worked with flute player Hugo Heredia, drummer Tullio De Piscopo, Bass player Marco Ratti. Over the years me and Doris started working by ourselves. In 2009 my son Rexanthony, a creative keyboard player replaced Doris giving a new imprinting to my compositions. He played all keyboards, synth, piano parts in Pre Viam. In this last album we had two female voices, Blacklady from Norway and Katia Stazio who play Pre Viam and Deviens Folle...two different personalities who interpreted at the best the concept of Pre Viam... We are evaluating the voice of a further singer, Eleonore X. ..... she were singing in a bad piano bar ......

There is one common theme which runs through Jacula and Antonius Rex and that is occultism. Or friendship with the devil, the fallen angel. Please tell us more about the imagery you project and the occultism you project. Please explain to us your philosophy and outlook on life.

Well...first of all...Devil exists and he created the Church fortune. No one choose to born, however, as my message told in Pre Viam (look at 18 veritates video), the human being has to get rid of guilt. I always declared; Christian? YES, Catholic? NO...Christianity leave me free to have a direct contact with God, instead Catholic church is based on men's laws, power, money. To be free from the earthly laws, based on sex and gold, we strongly need to enter in the praeternatural and then to the trascendental, communicate with the spirits to realize the other reality. Life is violent for people born unlucky...we strongly need to love ourselves, respect ourselves in order to be in harmony with the other.

Inbetween the Jacula and the Antonius Rex albums; what have you been up to and what is your other occupations in life ?

Jacula is a mystic band: Antonius Rex is more representative of my own for his energy and possibility to move into different musical languages and styles...my life..is really "busy", I'm not a mere mortal...a mere mortal has a good job, with a good remuneration, an unwanted child, a good car, false friends..... I live with knowledge without look to gold or falsehood of business. My knowledge permit me to compose my music and in my mystic research...I often share my nights with 3 schizophrenic patients...I attend two cloistered nuns too and recently I met Sandra W., a really mysterious medium...I love to sleep in the crypts and to listen music there with one of my cats...I also usually attend wizard Monika Tasnad, she knows how to summon spirits and demons...I always support the fight for the environment and against pedophilia...


What is the future plans for both Antonius Rex and Jacula ?

The next Jacula, scheduled for 2013 is just recorded and mixed...is called Mystic Voices. The next Antonius Rex is called H.D. 2012 (it doesn't mean High Definition... of course) is a Heavy album, extreme for music and contents...I started working on C.M. too...a future Antonius Rex project that I started in May 2011 after a talking with the Dark Lady.

To wrap up this interview, is there anything you want to add to this interview ?

People say our music unveils latent inconscious images. Our music has been and will be an esoteric symbol that expresses the lost advantage that gives the cultural function of the mystery, the charming and narrow margin of his spiritual escape. In our works music impressions describe the indescribable, we tried to give a further chance to assume its application...

A big thank you to
Antonio Bartoccetti
for this interview



Jacula's PA profile is here

Antonius Rex PA profile is here

His homepage is here



Edited by toroddfuglesteg - November 16 2011 at 11:35