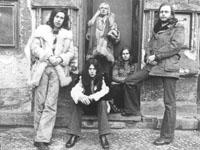 A classic of the German space genre. Their current music is a combination of Progressive Rock and New Instrumental Music, with touches of Jazz and passages dedicated to an experimentation near to Ambient. Their originality was due to the blend electronic and repetitive musics with a lot of ethnic elements from North Africa, India, etc. Very much like your early ASH RA TEMPEL, GURU GURU type bands except with a cultural influence.
Agitation Free has just released their new live album Shibuya Nights - Live in Tokyo. I got in touch with them for the latest news. Michael Hoenig & Gustl Lütjens answered my questions.
##################################################################################

When and where was Agitation Free formed ? Why did you choose that name as your band-name ?
Michael Hoenig The band existed in various incarnations since 1967 in what used to be West Berlin, however the first recording formation emerged in early 1971. The name "Agitation" was a very German attempt to find an English epithet for something that describes movement, unrest, - or change. It was all done in the spirit of the protest movements of the late 60's, and when someone scribbled "Free" under a concert poster, it was like 'great, that's it, let's go with that"
Were you ever a part of any scene/movement in Germany ?
Michael Hoenig It all started in the politically charged atmosphere of the late 60's, hippies, politics, hallucinogenics, everyone was striving to find new answers, but the musical movement that started in Berlin did not define itself yet. Everything was an experiment, we hated categories, in fact it all happened before the "branding" of everything.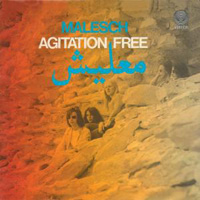 Your rather avant-garde like Malesch debut album from 1972 is regarded a classic. Please tell us more about this album.
Michael Hoenig Agitation Free loved experimenting with unknown musical sounds and athmospheres, and we often participated as an ensemble in "classical contemporary" music events for other composer like Cage or Kupkovich. In early 1972 we toured Egypt, Lebanon, Syria, Cyprus and Greece through an initiative of the "Goethe Institute" (years before Grateful Dead played at the pyramids). The vivid impressions of that trip strongly influenced the improvisations we recorded for our first LP "Malesch". The sound collages on the album where original location recordings done with a portable Uher, that documented everything we where doing at the time.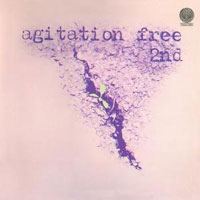 You changed to a more jazz-rock/space rock sound on your second album Second (1973). Please tell us more about this album.
Michael Hoenig By that time improvisations where augmented by some motives and themes. A change of Guitarists brought Stefan Dietz into the group. He definately had some jazz roots that manifested themselves in some of the tracks, but we just regarded that as one more spice in the overall mix of things.
Then there was an almost twenty-five years long silence when it comes to studio albums. What happened and what did you do in all those years ?
Michael Hoenig I split from the band in late 1974, had relatively short live stints with Klaus Schulze and Tangerine Dream and then worked in 1975/76 on my first solo album "Departure from the Northern Wasteland". Ultimately I became the first German artist signed directly to a US label, Warner Brothers, and moved to Los Angeles. After working for 2 ½ years on "Koyaanisqatsi", I fell in love with movies and I stayed in film scoring for the next 25 years. Lutz Ulbrich played with Ashra, Nico, started a solo career and still plays with "17 Hippies". Gustl Lütjens went on to be a sought-after studio musician, toured with Shirlry Bassey and Nena, and later found a large audience, primarily in the USA, with his new-age band "Living Mirrors". Burghard Rausch became a founding member of Bel Ami, now is the drummer for the "Krautrock supergroup "Electric Family", and has had a career as a music journalist/moderator for radio and TV. Michael Günther became the technical coordinator of the Berlin Jazz Fest.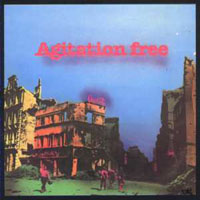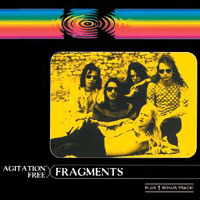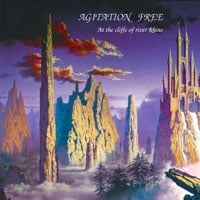 There was some live albums released during that time. Last from 1974 is widely regarded as a must-have. Please tell us more about Last, Fragments and At The Cliffs Of River Rhine.
Michael Hoenig "Last" was a compilation of existing stereo tracks from French TV shows and a Rias-Berlin radio recording of a collaboration with avant-garde composer Erhard Grosskopf. It was released after the original band had split up in June 74. "Fragments" was a lousy recording of a relatively listless reunion jam in late '74 with many musicians that had once played in the band. Maybe it should have been kept private, in fact I remember being truly angry when I heard of its release. "Cliffs of River Rhine" (rereleased as Live'74) on the other hand emerged from a recording of a fabulous concert at Cologne radio station WDR. I recall being somewhat skeptical when received the 2-tracks in Los Angeles in the late 80's or early 90's, - the sound quality of the already deteriorated tape was abysmal, - but a little digital sonic archeology revealed an classic Agitation free set that showed everybody in excellent form; - and it brought back fun memories.
And then you reformed again sometimes in the 1990s if I am not wrong. Please tell us more about the reformation of your band.
Gustl Lütjens Mostly driven by Lüül, we had a reunion-concert in 1998 in Berlin, unfortunatetely without MIchael Hoenig. The amazing thing about it was that we played a whole set without rehearsal. The whole spirit was there again, I think mainly because we followed the old red line, which was improvisation and we played some of the old themes,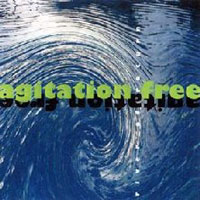 The release of River Of Return in 1999 marked the return of Agitation Free again.... but with a new sound. Please tell us more about this album.
Michael Hoenig "River of Return" was a reunion attempt in 1995. Unfortunately I was totally occupied with previous scoring commitments in L.A. and was unable to participate. Produced by "Potch" Potschka of "Spliff" it took the band in a somewhat different direction, but I really like some of it's tunes.
Gustl Lütjens I have forgotten how it all came about, I only remember that Potsch invited us to his studio. Lüül and I came with some bits and pieces and when we started jamming, we had a total understanding for each others ideas and in an instant we put one song together after the other. Potsch was more or less nodding his head, so we recorded the whole thing in no time at all without even asking or thinking. In-between Lüül tried pretty hard to get Michael to join us to no avail so far. So with the help of guests like Alto Pappert from Kraan, Potsch himself and Minas Suluyan on percussion we had to do it without Papa Hoenig. After so many years in the world of commercial music we tried to find the way back to our old experiment.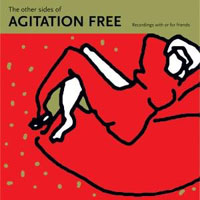 Please tell us more about The Other Sides Of Agitation Free from 1999. The material was recorded in 1974/75 according to the Agitation Free homepage.
Gustl Lütjens I was never really happy with the misguiding title of this album. After Michael had left the Band, which more or less split the band, we had still a few gigs and sessions which we played with other musicians, these gigs and studio recordings where not really following the idea of Agitation Free.
The album "The Other Sides Of..." has little to do with Agitation Free and a lot with what happened after Agitation Free and can be interesting as a collectors item.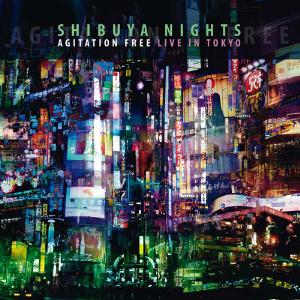 You have just released the Shibuya Nights - Live in Tokyo live album. Please tell us more about this album.
Michael Hoenig The band got invited to Japan to play a series of concerts to celebrate the unveiling of my likeness in the Prog-Rock section of the Tokyo Tower Wax Museum. Lutz Ulbrich had been a wax presence there for several years. Unrenowned to us the promoter made a 24-track recording. We where just in the process of rereleasing all the original A.F. LP's on SPV, and it took a while until I could dedicate some time to what where surprise recordings to us. I compiled the best performances in the original sequence of the concert, and the result, I believe, is maybe the best original recording of "Agitation Free" ever.
Are there any plans to go into studio to record and release another album ? What are the plans for Agitation Free in the immediate future ?
Michael Hoenig We are planning some concerts in England, France and Germany next spring. As the new CD shows, it was great fun playing together again after so many years.
A big Thank You to Michael & Gustl for this interview

I regard Agitation Free as one of the best German bands in the scene



Edited by toroddfuglesteg - November 10 2011 at 02:50