SL Telles – Down On Us is the ST 37 record to buy if you're just gonna get one, I think. It is certainly the record that is the most accessible to the average listener, IMHO.
SL Telles – Insect Hospital is perhaps the weirdest, most disjointed "proper" album in our oeuvre. It was actually supposed to come out before Down On Us but due to much tardiness on
Black Widow's
part (and much speediness on Emperor Jones's part!) it was not released until afterwards. It does contain a huge chunk of our score for Fritz Lang's Metropolis, probably the highest-profile and most successful string of shows that we've done, and it does have "Solaris" another track we still play occasionally…it's a bit of a hybrid.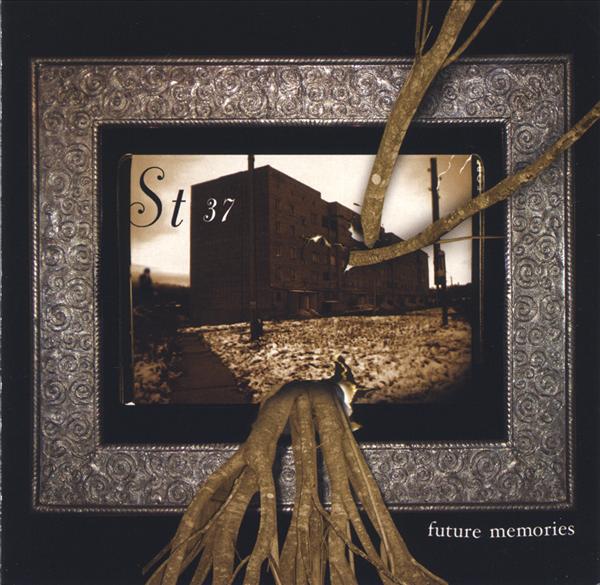 Future Memories from 2005
SL Telles – Future Memories started out as the fourth volume of the "John Deere Isolation Tank" series of improvisation compilations (JDIT, the first version, is still available as a 100 minute cassette; Frantic Search for Zero, the second volume, is out of print but is currently available for download on our
Bandcamp site
; Nunavut, the third volume, is still available on our main website as a double handmade CDR) but quickly turned into something altogether different when we had some label interest. We decided that it would be a good idea to have our first two 7"s available again, as they had been long sold out (Look at yr Chair b/w Pumpkinface and Taboo Down Under b/w (I Don't Need No ) Hoodoo Woman) and then we went from there, adding select long out of print early compilation appearances and B-sides as well as completely unreleased material that we felt deserved to see the light of day. It provides a pretty unique perspective on the band's career from 1988 to 2003, maintaining a focus on our more experimental material but with choice rock hits blended in – we think it came out pretty well and we're quite proud of it. The lovely packaging by my friend and ex-bandmate (in the Elegant Doormats and the Mind Splinters) Larry Goode was actually nominated for an award by a group of Austin designers. The label actually went out of business, so if you mention this interview, we'll probably give you one for free….! For freeeeeee!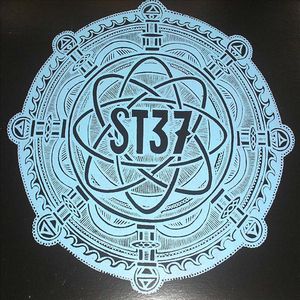 And Then What from 2007
SL Telles – We had such a good experience with Bryan Nelson at Sweatbox we decided to go back, and we did several more tracks there, which we combined with another session we did with Jerry Page (Crust; Helios Creed) at his studio (Joel was really enjoying the chance to be out from behind the board and just focus on playing guitar and singing), and we discovered, much to our surprise, that not only did we have a really good record but that it was actually short enough to fit on to a single vinyl LP! This never happens! So that was the focus when we finished it and shopped it around – and – lo and behold, our old friend Jim Gibson from Noiseville Records, who had released our second single – Taboo/Hoodoo – decided to give us another shot. So we did a lovely limited hand-silkscreened run of 500 LPs, and they're still available. It really got very little press because we simply did not have the promotional budget at the time to mail out a whole bunch of 12" vinyls – so a lot of people still don't know about it.
Reverb Worship
also issued it as a limited run handmade CDR but alas, those are long gone as well. There's more emphasis here on film scores – "First Light" is from our score to another Fritz Lang classic, "Destiny (Der Mude Tod)" and "Invocation of My Demon Brother" was commissioned for a celebration of the work of Kenneth Anger. We decided to duet along with the original score of the Anger IOMDB film, which is a Mick Jagger synthesizer solo piece, so…voila! Rolling Stone guest appearance!
Bobby Baker - At this point, 2006 actually I had weaseled my way into the band. My other bands, Baby Robots and Rubble had played numerous shows with ST37. ST guitarist Mark Stone had left and they were doing shows as a 3 piece. I sat in a few times and they asked me to join full time...which I said, "Hell Yeah!". "And Then What" was the first record I didn't have to buy! Plus, it was the first bunch of songs that I started learning. I love those songs. Wish I was on the record to be honest. Mark did a great job for sure...but my licks are hot!

Lisa Cameron - This is my personal favorite so far, and is a good road map of the twisted roads that we regularly travel, and occasionally get stuck in. It is guitarist Mark Stone's swan song, and he and Joel Crutcher do a fantastic job of holding things together in the most wobbly way possible. And anchoring it all down are Scott and I, but we are barely able to contain the gale forces at work.

For some reason the production stands out to me as being able to hold all of our ideas in a listenable way, but also is gritty enough to really rock hard. "Thirst" is quntessential Texas Space Rock done with all the fixin's- covering it all from the Elevators to Linus Pauling Quartet. "First Light" is Ash Ra Tempel meets the Stooges' "We Will Fall", and I wrote it (very proud of that one)."I Let It Slip Away" begins as a classic Elevators-ish stomp, and mutates into Voi Vod/King Crimson territory. "Birds'd Crash" is by Roky Erickson, and we give it a royal anthemic quality, as befitting royalty such as Roky… "Invocation Of My Demon Brother" is "a flaming wall of pigf**kery" as Mark would say… this piece was originally to be included on a star-studded comp tribute to Kenneth Anger, which never happened, but this track is the perfect companion to the film. You are escorted to the crossroads of ecstatic communion and chaotic fever dreams akin to ingestion of belladonna or Jimson weed, which we *did not* do. It sounds a little like Fush*tsusha or Albert Ayler. "Watch the Bile Come Out" is our spirited punk raspberry to "W" and his reading of "Little Pet Goat" , and "Future Memories" is our salute to H-Town Doomsters Rusted Shut, and closes out the record in a miasma of sludge and infection, almost like an audio version of a J.G. Ballard novel.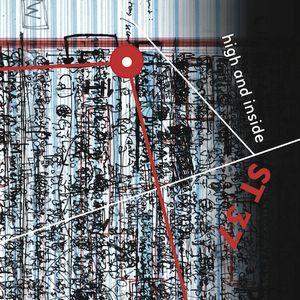 High and Inside from 2010
Lisa Cameron - Bobby did a great job pulling this record together, and we did a great deal of extra-terrestrial "research" for this one.
Joel Crutcher - High and Inside was an experiment in recording specific altered states. The details are fairly libelous. I love the results. Nice places to visit, but I wouldn't want to live there.
Bobby Baker - This is my baby. Aside from the songs that Doug recorded, obviously. I relished the moment to record the great ST 37. For them to trust me as a member... and now for them to trust me as a producer, I certainly wasn't gonna f**k this one up. I brought a more experimental side to the band. Mark seemed to me, more as a rock guitar guy. My noisy guitar playing goes back to the early 1990's Miami noise scene, with Scraping Teeth (Laundry Room Squelchers) and Harry Pussy. Don't get me wrong. I can rock. But I can un-rock too. Not everybody can do that! So I wanted to bring that vibe to these batch of recordings. This is definitely the most experimental ST37 record so far. Love it or hate it. This record is weird...the way we like it. It came out exactly how we wanted it to.
SL Telles – Yeah, not too many people "get" this record. Not every listener can handle a band that can veer from the extremes of something like "Borg9" to the dark but ineffable sweetness of "Just You".


How is the creative processes in your band from coming up with an idea to it's being recorded ?
Joel Crutcher - The creative process for us is pretty organic. Sometimes a song will start out as a part of a jam that is refined into a more organized piece. We also all bring in songs more or less complete and bat it around to see if it will live. For me, songs can sometimes gestate for months before playing them with everyone. I love a good pop song, but the goal to me is to find a way to reach psychedelic bliss, or horror, depending on the moment.
For those of us unfamiliar with your music; how would you describe you music and which bands would you compare yourself with ?
Bobby Baker - Bardo Pond, Rubble, Acid Mothers Temple, Brother JT & Rusted Shut. Space rock...drug rock...Awkwardelic Music!
Joel Crutcher – ST 37 is a psychic spaceship. Intuitive, sturdy, occasionally off the rails. A fun thing to share and an interesting way to live.
High and Inside was released last year. What have you been up to since last year, what is your current status and what is your plans for the rest of this year and next year ?
SL Telles – Well, we were really psyched (ahem) to finally get to play the Austin Psych Fest in May along with one of our longtime idols, Roky Erickson, as well as other great psych acts like Spectrum, the Black Angels, Cold Sun, White Hills, etc. so that was fun – also at SXSW this year we got to play with Psychic TV, which was a big milestone for all of us, especially Lisa. We have been working on three projects – an extended piece called "KBDP" which was just released on
Kendra Steiner Editions
in a limited edition of 113 numbered 3" CDs; a live album called "Awkward Moments" from our 2009 tour which will be out before the end of the year on Reverb Worship in another limited edition; and we have most of the tracking done for our as-yet-untitled new studio album. We just put a horn section – our first, yay! – on one song last week. So we've been keeping pretty busy. We continue to play live because we love it, despite the indifference of the jaded and cynical Austin scene…!
Bobby Baker - We are finishing up songs we recorded earlier this year. More "song" songs this time. Our last record was too "weird" so we are throwing a bone to the people who can't handle those 10 minute freak outs we had on "High and Inside". Hopefully a release in Spring of 2012?
Lisa Cameron - Our newest batch coming up will be the best yet I think.


To wrap up this interview, is there anything you want to add to this interview ?
SL Telles – We're really proud of the selection we have on our Bandcamp site – if you want to support our music, consider the pay-what-you-like download options we have for one of the numerous albums (including the art) that we have available there at
www.st37/bandcamp.com
. Check it out! Also, please sign up for our infrequent non-spam
email list here
, if you'd like to keep updated.
Bobby Baker - Don't be scared. Fentanyl lollipops aren't as bad as they are made out to be.
Thank you to the band for this interview