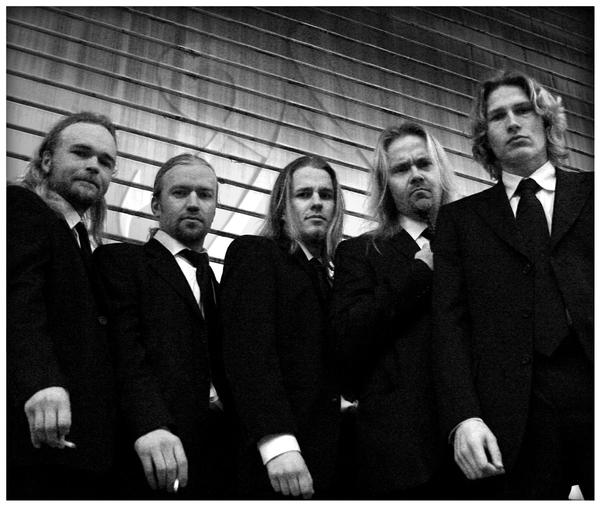 STATUS MINOR is a progressive metal act formed in 2002 in Tampere, Finland by main composer and guitarist Sami Saarinen. In addition to Sami Saarinen, STATUS MINOR consists of bassist Eero Pakkanen, keyboard player Jukka Karinen, drummer Rolf Pilve and lead vocalist Markku Kuikka. STATUS MINOR have released two promotional EP´s in 2006 and 2007 before releasing their debut full-length studio album "Dialog" in September 2009 through Lion Music.
I got in touch with the band and Jukka answered my questions.
#######################################################################################
When, where and by whom was your band born ? Did any of you, past and present members, play in any other bands before joining up in your band ? Why did you choose that name and which bands were you influenced by ?
The band was created between 2003 and 2005 by Sami Saarinen. I think that Status Minor was not the first band of any of us and many of us still play in other line-ups. At the moment, I've got Grönholm, Karinen has Thunderstone and The Magnificent, and Pilve plays also in The Magnificent and a bunch of other groups. Saarinen and Pakkanen, I believe, play only in Status Minor. We chose the name a looong time ago and it's difficult to remember why exactly, except that it felt good for us. We've been happy with it ever since we chose it so it was a right choice. The obvious influences in the beginning were Dream Theater and Symphony X, Stratovarius, Yngwie Malmsteen and so forth. Lots of 80's hard rock and heavy metal, blues, jazz, classical music, funk… everything we've listened to during our lives.
Finland has a big rock and metal scene at the moment. Where do your band fits into this scene and are you active in gigging Finland and further afield ?
In my opinion we fit in well and we're quite clearly unique here. There's a lot of very progressive metal in Finland, our thing is somewhere between clearly progressive music and normal rock. We're combining different styles than your average prog power band, I'd say. We've had a break from doing gigs since the end of 2010 when we toured in Finland and in continental Europe, also with Seventh Wonder. We're going to start playing live again once Ouroboros is out. Especially big prog / metal festivals abroad would be really interesting. ProgPower and so forth.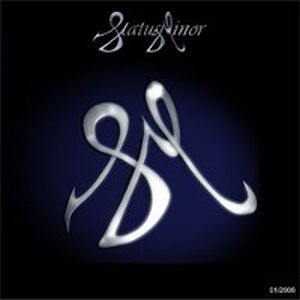 Over to your three releases. Your debut album was Demo 2006 from 2006. Please tell us more about this album.
MJK- Demo 2006 is a demo tape, showing what we were doing just before the band was born. The songs are written by Saarinen and Karinen and the purpose of the recording was to catch a deal with a record label. I had joined the group in 2005 and we decided to record a demo with the few first songs we had finished writing. The studio work was mostly done at home and the mixing was done with a friend (J. Kulomaa) from a band called Masterstroke. In many ways, the songs are still very good. Verge of Sanity will also re-appear on our upcoming album Ouroboros.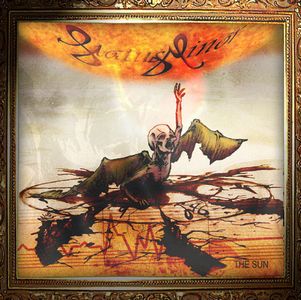 Your second release, released the year after, was named The Sun. Please tell us more about this album.

MJK- The Sun was another demo. Stronger compositions, more effort put everywhere and also the band was more a band – lots of things done together means better group work, also in music. I still love to listen to those songs, and recording them again to be released through a label one day is not entirely out of the question.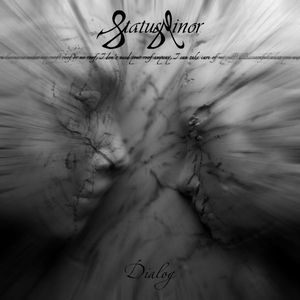 Your debut album Dialog was released in 2009 and is so far your last sign of life. Please tell us more about this album.
MJK- Dialog in a way put together all of our decent material at the moment. The drummer and bassist of the demo times had been replaced with new guys and that brought new insight to how we do music. The recording project started with a lucky shot, suddenly we just had the chance to do it within the framework of another project we were doing at the same time. The songs had already been performed live so we were sure about them. Recording was done a bit here and there while the mixing happened at Sonic Pump Studios. At the same time, Lion Music got interested in us. The arrangements were done by the whole band and in a way made us also find our identity as a band. The feedback we got was really good but really positive attention from the media did not so much lead to increase in booked gigs.
How is the availability of your releases ?
MJK- Demo 2006 and The Sun are pretty much sold out. There might be a few copies somewhere, at least a few The Suns. Dialog was released in 2009 and I think that you can get them at least through Lion Music. Dialog has been available in stores at least in Europe and Japan and we heard that especially in Japan, people found our album very well thanks to a great score in BURRN! and also the marketing efforts of our distributor there.
For those of us unfamiliar with your music; how would you describe you music and which bands would you compare yourself with ?
MJK- Our music is melodic metal, or power metal, with some progressive spices and very solid instrument work. The melodies are the most important for us alongside with the lyrics and in the arrangements, we concentrate most on making songs that don't get boring after the 5th time you listen to it. I can't compare us to any band too well, but I'm sure you can hear flavors from many bands of different genres.
How is the creative processes in your band from coming up with an idea to it's being recorded ?
MJK- Most of the time Saarinen has the ideas for the music. He sends them to me and I try some vocals on them. At this point we fix the time values, tempos and keys, and we also plan the lengths of different parts. Usually we make at least one demo version of the song before presenting it to the others. After that, Karinen writes the lyrics and everybody does their own instruments' arrangements and thus many more demo versions are recorded all the time while we're getting closer and closer to the final song. With Ouroboros, all the songs were written this way and it seems to suit us very well but we might very well try something different in the future.
What have you been up to since the release of Dialog ? What is your current status and plans for the rest of this year and next year ?
MJK- Ouroboros is ready and we're working on the release. The album was recorded during 2010-2011. It's a concept album and a really tight package, trust me! It's taking us to an entirely new level. The album is mixed by Torsti Spoof (Leverage, The Magnificent) at Studio Audio and mastered by Mats Limpan Lindfors at Cutting Room. I can't wait to hear the listeners' thoughts on the album! I miss performing live and hopefully we'll get to do a lot of it once the album is out!
To wrap up this interview, is there anything you want to add to this interview ?
MJK- I'm really happy that ProgArchives approached us with this interview request. I remember that when our demos were out, I put a link of your forum discussions on our website, so it's cool to have an interview there now. Fantastic! And hi to all ProgArchives readers!
Thank you to Jukka for this interview