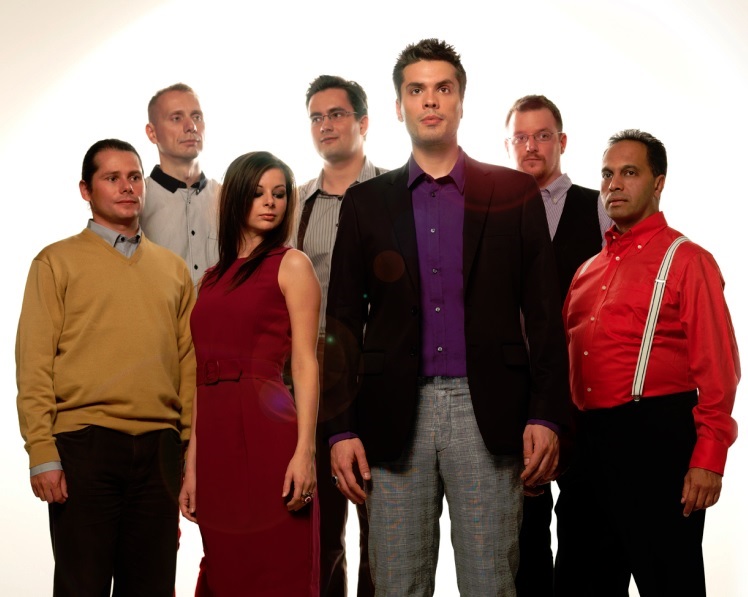 NAPRA are a high-octan Hungarian ensemble performing music of Pannonian basin in modern outfit,but also more than that. Staggering, ultra-fast melodical runs get a new dimension when played on electric guitar (as opposed to traditional instruments such are violin or cimbalon), but those folks also have clever, complex arrangements with elaborate chord progressions and rhythm patterns. It's Bela Bartok in prog rock outfit.
I got in touch with them and here is their story.
#########################################################################################
Your biography has been covered in your ProgArchives profile so let's bypass the biography details. But which bands were you influenced by and why did you choose that name ?
We merely chose the name 'Napra' by its sounding but it also has a meaning in Hungarian: 'to the Sun'. Our music is influenced by the music of Béla Bartók, the authentic Hungarian folk music, some Balkan and gypsy music and a so called Jimmy Hendrix feeling of life.
How is the local music scene in your area now? Is it easy for you to get any gigs ?
Life is hard for Hungarian bands, there are few high-quality clubs or concert venues. Our fan base is in Budapest that makes the organization easier. I am glad to say that we have enough invitations. In the country unfortunately we are lack of gigs.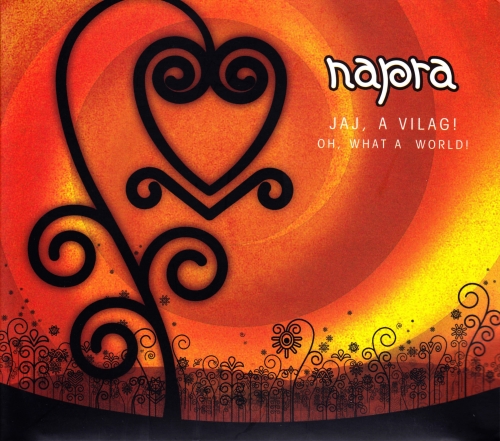 Over to your two albums. Please tell us more about the Jaj, a világ! album from 2007.
This is our first album. This material is rather based on the authentic folk music than the second but only 20-30% of it consists of adapting folk music, the rest is our own composition. Those were written by the authentic way of thinking. Sweeping dynamism, energy, virtuosity are characteristic of this record. For our pleasure we won the 'Best world-music category award' in 2007 at 'Fonogram Awards' The producers were Ben Mandelson and Rob Keyloch.
Then you had a three years long record break. What happened during these three years ?
We shot a clip on our song 'Pici Ház' and had many concerts home and abroad. Both Miklos got a request to make a verse-adaptation record that became an innovative and unconventional piece. It was released by the name 'Both Miklós: Radnóti' This record also got a reward as 'The best teaching material' at the National Book Festival. From more aspects it is the complete opposite of the previous Napra records. We enjoyed this little journey. That is why the 'Holdvilágos' album was delayed.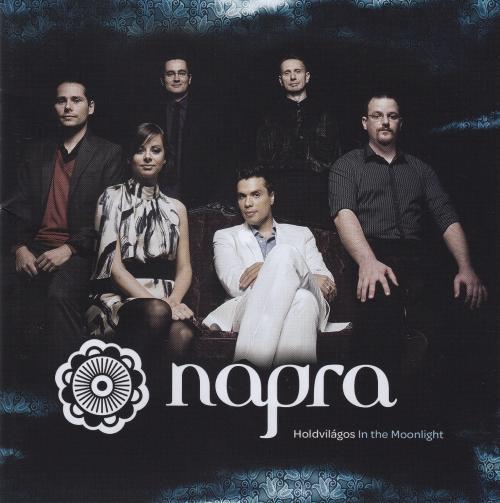 You returned in 2010 with the Holdvilágos album. Please tell us more about this album.
You can hardly find authentic folk adaptations on this album, the songs in large part are our compositions. This is a diverse but integrated piece with many impacts on it: through the ballads to virtuosity and from latin pulsation to grooves. We believe that it became a really mature piece of work.
What is the lyrical topics in your songs ?
Joy, sorrow, male-female relationships, often in humorous way. Sometimes the text is characterized by surreal images.
For those of us unfamiliar with your music; how would you describe you music and which bands would you compare yourself with ?
This is an extremely fast-paced, virtuoso, progressive world music with often surprising solutions. On the other hand it does not miss the subtleties either. According to our audience,
the force of our shows totally fell them, so we recommend them to everyone.:)
We can't compare ourselves to any Hungarian bands we are unique in this style.
What have you been up to since the release of the Holdvilágos album last year, what is your current status and what are your plans for this year and beyond ?
We are working on the 3rd album. Because of the concert season we only have time to compose new songs from autumn to spring. Our aim is to continue the high-quality music making in order to entertain us and our audience.
Thank you to Napra for this interview