An evil, demonic free folk / "acid" rock collective coming from Belgium. Albums such as Echte Vlaamse Geiten (2007), Satanische Vrede (2006) reveal mesmerizing, absolutely weird loops & drones, dark psychedelic improvisations and bluesy-kraut epics. In some aspects, their music can be considered as an original combination between the funeral & aggressive heavy krautrock of German Oak, the primitive, pastoral folk of the first Amon Duul or Dom and the hypnotic dark ambient of Aethenor. A macabre, neo krautrock celebration! The band collaborated with the American folk guitarist Jack Rose (also known for his mantra, abstract, droning acoustic recordings under the name Pelt).
..... Tasty ! I got in touch with them and Glen answered my questions.
################################################################################
Your biography has been covered in your ProgArchives profile so let's bypass the biography details. But which bands/artists were you influenced by and why did you choose that name ?
We are influenced by a lot of things. Krautrock (bands like German Oak, Kalacakra, ...) and late 60's and early 70's psych (Träd, Gräs Och Stenar, Pärson Sound, ...) have been a huge influence. But also a lot of newer bands like Davenport, Vibracathedral Orchestra, ... have left their marks on Silvester Anfang and Sylvester Anfang II.
The name of the band comes from the intro Conrad Schnitzler made for the Deathcrush E.P. by Mayhem. A band that we all really liked when starting things.
Now are influences are very divers. We still are deeply into kraut, psych and metal, but also ethnical music, minimalism, Indian classical music and folk music in different styles take place on our turntables.
Your album titles has some demonic and satanic undertones. What is your relation with the fallen angel and what is the whole Silvester Anfang/Funeral Folk concept and ethics ?
When we started Silvester Anfang and Funeral Folk some of us were really into metal and everything related. It provided us a lot of inspiration for the early "concept" of the label and the band. But when time shifted we also got interested in heavy tripped out stuff and psychedelic images. We always look for images that suite our music well and that we like. We are all big fans of lo-fi esthetics, so it think that is the most important thing.
You also have a good relationship with goats. Is there anything about goats we as mostly mundane city dwellers should be aware of if we by chance should bump into some goats ?
Goats are really strong. Don not ever underestimate the power of the goat! For the rest they provide wool to keep us warm during winter and when they pass away they are great food.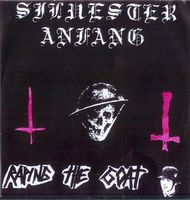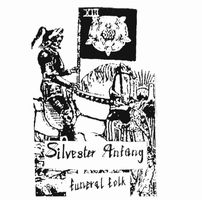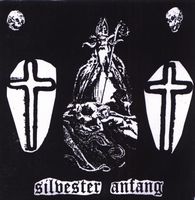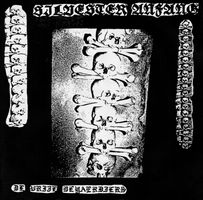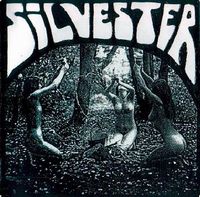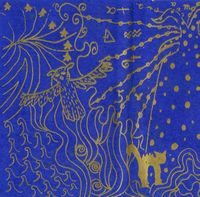 This is an archive based interview also intended for the fans you get well after both you and I have passed away so let's go straight to your albums. Please give us your views/some words on your albums, starting with.......
I think it's almost impossible to comment on all those albums separately. They already date from a while back. Most of the recordings were made on a 4-track on the attic of my parents place in a small town where some of us grew up. All the tracks are recorded in one take during sessions that could take up to 7 hours. That's also why sometimes it's hard to remember when what was recorded and who played what intrument. What I really like on all these recordings is that you can hear the evolution of the band. It's nice to have those things documented, even if some of them are probably less interesting or good. You can hear us discovering new territories. We are constantly looking for new sounds, instruments, ways to approach to what we do and try to get new things done.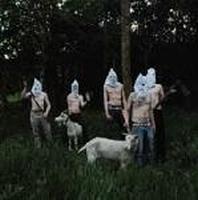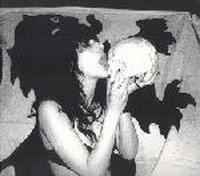 For those of us unknown with your music; how would you describe your music ?
I find it always hard to describe our music, because it's a blend of a lot of influences and styles. A lot is also based on improvisation, but I don't think that makes us an improv band. I think we try to make music we are all really into and that's a mixture of far out psychedelic sounds, no matter from which genre they come. Maybe you can call it free music, but that also sounds a bit stupid. We constantly try to change the path we walk on and that sometimes makes it hard to describe.
How is the creative processes from coming up with an idea to it's being recorded ?
We don't really talk a lot about what we do. Most of the time we just set a date for recording and when everybody shows up and sets up their gear we just put up the mics and press the "record" button. Afterwards we edit the jams and keep the parts that we like. Out of those jams we select the tracks who fit together as a record. And ofcourse, there is a lot of hanging out, drinking beers and making bad jokes involved in the process.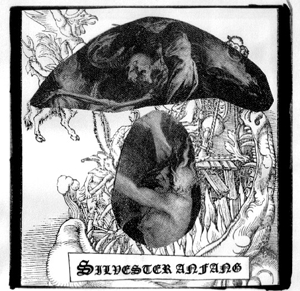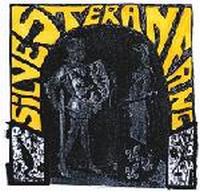 You have changed your name to Funeral Folk. What is the reason for this and what is your plans for the future ?
In fact Funeral Folk is the label that we started to release the first recordings of the band Silvester Anfang. After a while the music of Silvester Anfang changed and we changed the name of the band to Sylvester Anfang II. But we kept Funeral Folk as the name for the label and it still excists today. We haven't done a lot of releases the last years (except for the Aqua Nebula Oscillator archive LP), but we are still planning some action.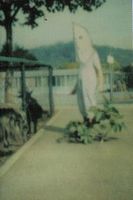 To wrap up this interview, is there anything you want to add to this interview ?
Thanks!
Thank you to Glen for this interview

Their PA profile is here and their homepage is here