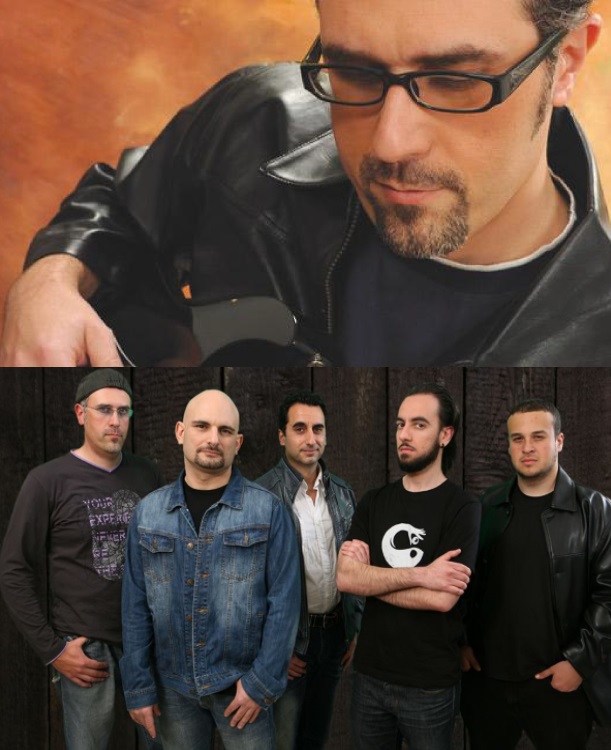 Different Strings is a new band from Malta and the creative vehicle for Chris Mallia. A new album has just been released and I got in touch with Chris for the Different Strings story and the latest update.
###########################################################################
When and by whom was your band formed? Did any of you, past and present members, play in any other bands before joining up in your band? Why did you choose that name and which bands were you influenced by?
First of all this was a solo project, if I may say so. The idea started when I had some experiences with lots of bands in the 90's that never really gave any fruition. So I quit all bands and decided to do it all by myself. One reason of doing this is because I always wanted to have a prog related band and the musicians that I used to play with never saw it the way I did. So it was basically formed by me and it was around 2001 but had already material written before that became Different Strings' material in the end.
Yes, as I already mentioned I played in other bands but even the present other members have and had other projects. The bassist "Johann Tabone" was with another band called "Rising Sunset" whom released an album a few years ago. The drummer "Karl Dingli" is playing in two other bands, it's more for a few bucks and fun really.
"Trevor Catania" played bass on the EP and on two tracks of this album about to be released. He was with another Maltese neo-prog band called Different Light in the 90's. Nowadays he plays with hard rock band called "Fire".
The name chosen suggests the famous Rush song. As a matter of fact I am a huge Rush fan but I never really chose it because I am a Rush fan. It actually came naturally to my mind in the beginning when I decided to do it myself. I was writing songs that involved a lot of strings using keyboards and of course I had to play all guitars and bass parts myself too, and I said to myself "I really need to play a lot of different strings here" and it came naturally.
Other influences are various like Dream Theater, Porcupine Tree but even older prog like Genesis, Yes, Pink Floyd. When I was younger I was into Iron Maiden, Black Sabbath, Deep Purple and other similar bands too. I studied and listen to classical music as well. My discography is hugely varied so I believe every band or music gave its contribution of influence.
I have heard a lot about Malta from some close relatives who holidays there two weeks every winter. The people are very decent and friendly and the landscape is great. But how is the music scene on Malta now?
Well, as you said, Malta is great from a landscape and hospitality point of view, that's why people keep coming to holiday here. From a musical point of view it's not that nice. Here are a lot of decent musicians but tending to focus on making money and I don't blame them. They concentrate on holiday resorts, hotels, jazz clubs etc. so they can make a living and therefore they don't have spare time on bands like mine.
The scene sucks too! Sometimes it's very difficult to have a venue where to perform live so bands recently are joining forces and create events with 2 or three bands on 1 night. It's starting to pay of but still we have very limited sales of merchandise. One thing that pisses me off is the fact that we are getting absolutely 0 money from PRS. We don't have our own PRS in Malta so we have to use the UK PRS, although recently they expanded a section for Maltese performers but still we're getting nothing and 1 reason for this is because the authorities are not doing their jobs of monitoring radio stations and clubs of the events or radio play lists.
We have a very huge death metal scene though whom I support them for the effort but I'm not much into that genre.
Bottom line is that Malta is increasing a very good reputation in musical events but excluding a couple of artists that are present everywhere, which is pissing the bands off, nothing in particular is done for other genres like prog.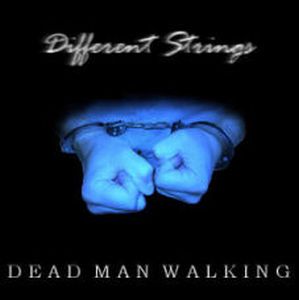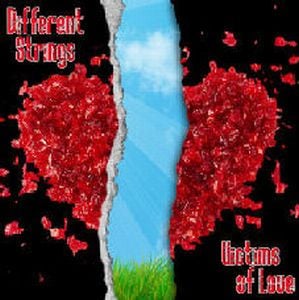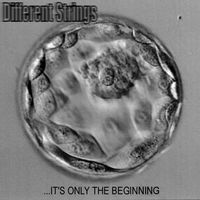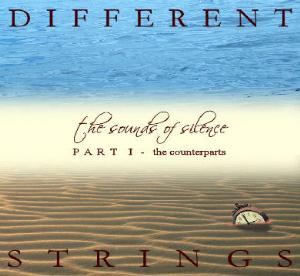 Over to your four releases. Please tell us more about Dead Man Walking from 2004, It's Only the Beginning from 2006, Victims of Love from 2010 and The Sounds of Silence Part 1: The Counterparts from 2011
The first single "Dead man walking" was released in November 2004 because I didn't have a vocalist till summer 2004. When I met Alan Mayo and agreed to be part of my project we recorded the song and released it as a single to announce the presence of Different Strings as a new band to check out.
Unfortunately Alan was a very busy person that took me 2 more years just to record the remaining tracks that ended to be the debut album "…it's only the beginning" which was released in February 2007.
When I started to record the second album "The sounds of silence" the songs were already written but again I had to face the same problem of finding another vocalist since Alan went to UK for good.
I tried various and didn't find anyone interested in singing my songs. Suddenly I remembered of a friend of mine, Errol Cutajar, whom we use to sing together in a charity raising choir called voices. He has quite a high pitched timbre but he's not into prog at all. So I took the chance to try him, whom he agreed with enthusiasm and ended to be the next Different Strings vocalist. I have to be honest that I didn't expected to be so satisfied with his voice, it was surprising and satisfying!
We started recording the songs starting with the ones on the EP, "Victims of love". This EP was released for 2 reasons. The first and more important is that one song on the EP, "Time and again" was dedicated to a friend of mine that lost his life on a tragic accident on his job. The profits of the CD went to his family. The other reason was similar to "Dead man walking". Since it took me quite some time to release the second album the EP was a kind of reminder that I'm still here with a new project!
It very much sounds like, from the title, that The Sounds of Silence is going to be a series of albums. Part 1 released this year. Please tell us more about this concept.
The second album, "The Sounds of Silence – part I" is a huge project which intended to be a double CD album but for financial reasons and of course it needed much more time to record I took the decision to release them separately. The second part of this project "The Sounds of Silence – part II" hopefully will be released in a nearer future.
This album, which is the best work so far, has more of everything. More analogue synths, heavier parts, more acoustic parts and even more epics. Part I will contain the 30 minute epic "Trance of sorrow", which it's a huge song that I'm very proud of. It also has another epic "Selfishness" but on this CD it will be released part I only. The second part hopefully will be on "The Sounds of Silence – part II" CD. Both parts will be about 26 minutes as well.
I'm really excited about it and awaiting the reviews when it will be released physically as a CD on the 26th November.
How is the creative processes in your band from coming up with ideas to get them onto a recording?
Well as I told you before, this is not a band tour de force; it's more a solo project. The songs I have are all written by me, both musically and lyrically. So at the moment the other band members are playing my music and it will remain that way till I have the other CD planned. They like the songs very much so it's not a problem for them. I agreed that there live performances can have their own touch as well of course. First of all I'm not a musical dictator and the fact that live performances can have a little twist it's more challenging and interesting.
Personally when I compose I will have dozens of ideas, bits and pieces. Some of them I find them very cool so I expand them ending to be songs. I don't force myself for inspiration, it's a natural thing, you just need to welcome it and write it down when it arrives.
To give you an example it happened with "Dead man walking" and "Time and again". I wrote that songs in 10 minutes. Of course I finished them later with lyrics and a more polished composition but the basic structure was really fast. That's when inspiration struck you.
For those of us unfamiliar with your music; how would you describe you music and which bands would you compare yourself with?
This is a tough one. I don't know how to describe it really and I say this for the reason not to misguide who wants a description. As I said earlier I've been inspired from dozens of bands/music in general so I tend to be sometimes similar to a style at one point and them completely different with another style at other moments.
If I have to narrow the decision I might suggest that my music is a kind of symphonic rock. Since I studied classical music I think I give a more classical approach to my songs but yet again when I compose, as the song progresses it depends on the moment and I don't limit myself for timing or anything else.
What have you been up to since the recording of your new album, what is your current status and what are your plans for this year and beyond?
Well I still study music and I give guitar lessons too. I never had a decent teaching qualification so I dedicated a little time for a degree in guitar teaching.
Regarding my music, at the moment I'm really concentrating on the present which is the release day of the album which will be on the 26th of November and of course the very first live performance from Different Strings. We are rehearsing hard for this event so basically that is my main objection. I'm also giving more attention to a more merchandising way of promoting Different Strings hopefully it will pay off a little.
Next year will be a busier year, hopefully with more live performances for bigger audiences and of course the recording of the second part of "The sounds of silence".
To wrap up this interview, is there anything you want to add to this interview?
I want to thank to all of the people, including yourself, for the reviews you make. The ones made for the debut album were very positive excluding the fact that had a not so very good production but the music was liked. So I have to make it a point that this recording is highly pro and there will be no production deficiency. I'm looking forward for new reviews and hopefully a little less illegal downloads!!!
The more I sell the better will be the next album. I will also have a review on Fireworks magazine which I'm really looking forward to as well.
Thank you to Chris for this interview