Your biography has been covered in your ProgArchives profile so let's bypass the biography details. Why did you choose that name and which bands were you influenced by ?
The band spent the first 7-8 months of its life without a name. One night, in the Gatineau provincial park, under the influence of trendy chemical amusement aids, I invented the name and it stuck with everybody.
We were playing a lot of originals at the onset, but also some covers of our favourite bands, like UK, Gentle Giant, Yes, Genesis, Zappa, Billy Cobham, Deep Purple, KC and many more.
To a degree we were also influenced by the fusion greats of the 70s; Mahavishnu, Return to Forever, Jan Hammer, Jeff Beck etc.
This is an archive based interview also intended for the fans you get well after both you and I have passed away so let's go straight to your albums. Please give us your views/some words on your albums, starting with.......
Parallel Eccentricities from 1983
I was always pushing for the band to record our music and make records. We wound up borrowing money from a couple of family members to make our first LP, and then we tried to book the band and sell the LP at our gigs, but even back then it was hard to book our kind of music in bars. Also, because most of our original songs were of unusual length, picking songs for the album which would make it a more full-length LP became impossible, and so we settled for the 5-song EP.
There is a long break between Parallel Eccentricities and your next album. What happened ?
The band imploded in the Spring of 1984; the drummer had already quit in late 1983 and had been replaced. Learning the whole repertoire over again with the new drummer was a painful process for me, and I pulled the plug on the band at that time, but kept working with bassist Don Prince for a short while after that.
In 1986 the original line-up tried to startup again, but guitarist Mark Spenard left after the first rehearsal, and the remaining 3 members recorded 4 songs and quietly disbanded again.
Another attempt was made in 1989, this time with second keyboardist Garth Boyd and no guitar. The product of this line-up was 7 or 8 songs, 5 of which were recorded (but of course never released).
This line-up imploded in 1990, and the band continued with a different rhythm section for over a year.
My desire to make another self-produced record precipitated this line-up's demise.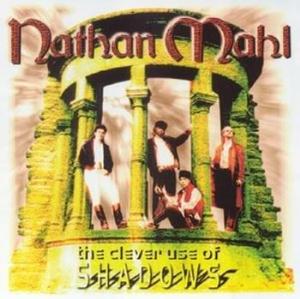 The Clever Use of Shadows from 1998
I actually composed a lot of the music for this disc in 1995-96. A few more line-ups and recording sessions came and went until production started on Clever Use in April of 1998.
We spent 8 months in the studio, once or twice a week, a few hours at a time. Quite a painful way to record a disc, but in retrospect it was ok. In the end it wasn't exactly the record I'd set out to make, but it was close enough, and certainly good enough to release, so against the wishes of my co-producer, I released the cd in January of 1999 myself, and a few months later we were invited to play at the first NEARfest.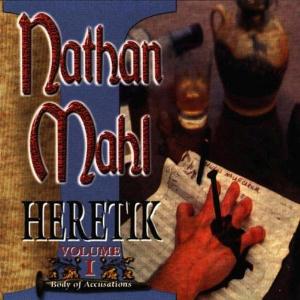 Heretik Volume I: Body of Accusations from 2000
Not wanting to repeat the experience of recording piecemeal in someone else's studio, I built my own studio at the end of 1999, just in time to record Heretik volume one. I'd fired the guitarist and replaced him with the original (Mark Spenard). The drummer quit halfway through production, so I finished the drums myself. It was my first experience as a recording engineer, and I know it shows, but I figured the music was good enough to warrant releasing.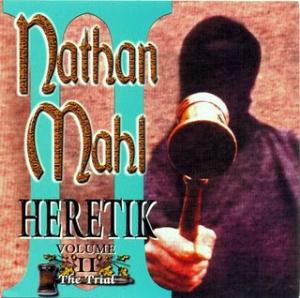 Heretik Volume II: The Trial from 2001
I was composing more and more during this period, and Heretik was quickly becoming a trilogy. For volume 2, the band welcomed back Dan Lacasse on drums (another original member). Also, the making of this album was documented in writing by American author Michael McCormack. His book is called "the People wish to be Deceived...", and it was released in early 2002. The albums were selling very well and getting good reviews, and I wanted to keep the momentum going with one release per year, but shortly before starting volume 3, I had a falling out with bassist Claude Prince, and he was replaced with Guy Dagenais for volume 3.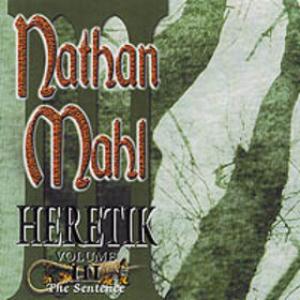 Heretik Volume III: The Sentence from 2002
I was told I had a lot of nerve, for releasing a cd with one single 54-minute song. No breaks, no cues... a real reviewer's nightmare :-). On the other hand, many people have told me it's their favourite of the trilogy, so maybe there's hope for us composers of long songs :-)). The song is an instrumental piece, and I let the music tell the story... lots of soloing, flurries of notes and chords, all building up to a tragic ending.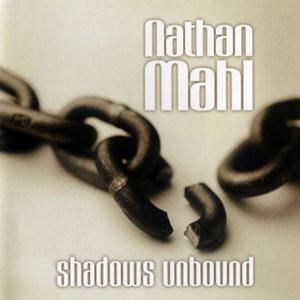 Shadows Unbound from 2003
After the trilogy was done, and it seemed like Nathan Mahl was going to be a studio band, I managed to get all the original members together (in the studio), add the singer we'd had briefly way back in 1983, and re-visited the "Shadows" album that I'd simply given to Jose Bergeron back in 2001, since he thought I was robbing him of royalties for Clever Use.
It was a very interesting experience for me to do some of the same songs over again with the original members; I also liked having the opportunity to add 4 songs that were meant to be on the original album.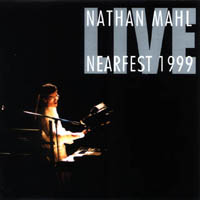 Live at NEARfest 1999 from 2003
Chad Hutchinson from NEARfest Records contacted me to tell me that they wanted to release our set from the first NF. To this day, I believe it to be the only recording from the first NF to be released.
I can clearly remember everyone's surprise who saw us that morning, and our surprise as well at the enthusiasm of that great audience.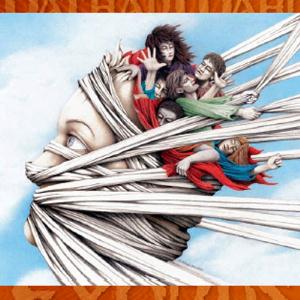 Exodus from 2008
Our first album for Unicorn Records. Another major personnel shuffle. I'm very proud of this album; I feel it's more of a "band" album than many of our other ones. A lot of passion and energy went into it. We lost one member while mixing it, and of course that didn't help to promote the album, since we now had to groove in yet another new guitarist.
How is the availability of your albums ?
I've just made a deal to secure worldwide digital distribution for our entire back catalog. Aside from that, we also sell most of our discs online through my website and other prog vendors in many countries.
You have also contributed to some compilation albums too. Please tell us more about these contributions.
In 2005 we were invited to contribute a song for the Colossus/Musea epic "Odyssey: the greatest tale".
This was so much fun to do, that we agreed to do another song in 2007 for the epic "Inferno".
Now I continue to do some of these collaborations, but as a solo artist.
Your music has been described as symphonic fusion. But how would you describe your music ?
Some of our stuff is definitely symphonic fusion, but then again there are many influences and styles that come with each new player in the band. There's some Canterbury flavour, then some hard rock stylings. Sometimes even the kitchen sink.
What have you been up to since the release of Exodus album in 2008 and what is your immediate plans ?
I had planned to start another album in 2009, but the band wanted to focus on getting some gigs happening, so we rehearsed for many months and did one show in late 2009. Then I took a break from the band and started writing again. A couple of players came and went, and now I've begun assembling what I consider to be the most solid line-up of Nathan Mahl ever. And we are working on a new album, which I'm calling "Justify", and after the album is done we will be preparing to perform in order to promote the new disc properly; something that we didn't have a chance to do for Exodus, since my wife had passed away just as Exodus was released.
To wrap up this interview, is there anything you want to add to this interview ?
I am grateful to all those good people who buy our music and keep supporting us by coming to see us play when we get around to doing that.
I hope to have the opportunity to take my band to Europe and other lands in the near future.
Thank you to Guy for this interview