Nice Wings, Icarus! was formed in 2008 by two former members of screamo\post-metal band Taste of Tiramisu - Yuriy Nagorniy (guitar) and Yuriy Kasyanenko (drums). It was supposed to be a two man band for a while and we were big fans of bands like Isis, Pelican and Tool. But everything has changed when Daniil Grudzinskiy (violin) joined the band. It was an absolutely spontaneous idea to play with violin and none of us expected it to change our sound that much. So we actually started playing instrumental prog rock and sooner Sergiy Zaika (guitar), Vadim Matuzenko (bass) joined us.
Yuriy Nagorniy played in fantastic post-metal band Uprising Fomalhaut, Yuriy Kasyanenko plays in screamo band Date Rape, Vadim Matuzenko played in band called Dash.
How is the music scene in your local area now ?
Passion for music seems to be the only reason for us to go on.
There is an absurd situation in Kiev: there are lots of really cool bands playing everything from disco-punk to drone doom, but no one is actually interested. So we`ve been playing our shows for the same 50 people for the last three years. As to similar bands, chek out Alinda, Rings of Rhea, I afloat, Starchitect, Selma…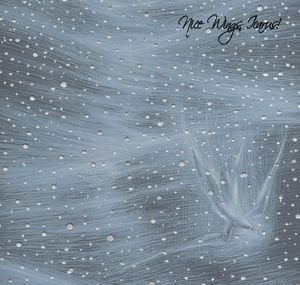 Your self titled debut album was released in 2009. Please tell us more about this album.
All the songs were written in the garage, it was freezing cold there, so our post-metal is quite fast, it wasn`t supposed to be so… We used to rehearse all night long because it was cheaper, and we really enjoyed that time. I cannot say that we work like a single mechanism, we all have different tastes and opinions, but I guess that`s the only reason why we don`t try to copy the sound of Cult of Luna as the most bands do.
For those of us unfamiliar with your music; how would you describe you music ?
It`s emotional progressive rock with violin screaming instead of 16 years old kid.
What have you been up to during the last two years, what is your current status and what is your plans for next year ?
Now we are working on a new album called "Aurora". We are going to release it this winter. And we`re looking for a label.
To wrap up this interview, is there anything you want to add to this interview ?