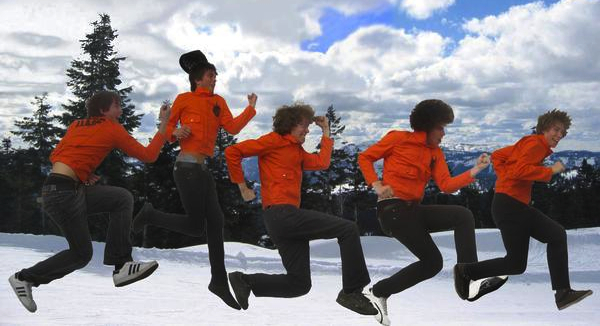 Mora, the town in Sweden this exceptional hard progrock quintet is from, has a fascinating history showing evidence of human activity as far back as 4000 B.C. Perhaps this is part of Sweden's secret when it comes to musical talent; the guitars of Martin OLSSON & Daniel BJORKLUND, bass & drums of Fredrik SOMMAR and Olle KARLSSON, and pianist Tor SANDELL carried on this age-old tradition with their confident and tough debut in 2009 on Musea.

The material is everything a heavy-progger craves: complex and eccentric but dirty as a fisherman's sock, with plenty of musicianship and high standards. A band to keep watch of in the future.
I got in touch with the band and Fredrik answered my questions.
#############################################################################
When and by whom was your band born ? Did any of you, past and present members, play in any other bands before joining up in your band ? Why did you choose that name and which bands were you influenced by ?

The band was formed in May 2005 by Tor, Olle and Daniel. Back then we did not consider it a serious band project by any means, and we formed it instead mostly as a one-off project. Basically, we all met at the school we were attending. The school held seasonal music concerts with musical content that usually didn't hold any surprises, and we felt that we wanted to shock the audience a bit by playing a short medley-styled instrumental song with any kind of music mix-up that we felt like, with no limitations. Sometime during the writing process, Fredrik and Martin were added to the band, and the concert was a success. Afterwards, we realized how fun the process had been and how well we worked as a group, and decided to continue writing material.

Most of us had played in some constellation or other beforehand, but nothing that remains to this day and definitely no names that the prog scene (or any other scene for that matter) will have heard of.

Our choice of band name is really not as mysterious as it might seem. We basically just sat around thinking of silly wordplay jokes until Olle (at least we think it was him) noted that the word "Fjällräven" (which directly translates into "arctic fox" and is the name of a large swedish clothing brand), spelled out "Nevärlläjf" when written backwards (which in swedish sounds more like something you would name an insane lumberjack).

The main "role model" in terms of influences for us back then was probably Mats&Morgan band, a crazy swedish fusion troupe. Our first song was a medley where we both played our own musical ideas, and some from other bands we listened to at the time such as the aforementioned Mats&Morgan band, the Mars Volta, Dream Theater, Rage against the machine. Honestly, none of us in the band have that similar musical tastes to one another, and our music can probably be attributed to a quite large number of genres, influences and bands.

How is the music scene in your area of Sweden now ?

Actually, at the moment we don't have our own "area" of Sweden, we are incredibly spread out at various jobs and universities, so we sort of cover all corners of the land! The music scene is very much alive here, and we've gotten a pretty warm reception from the swedish progressive rockers. Sweden is still a very large place however, and it's often hard to organize the logistics of doing a concert and finding the money for traveling. We play most of our concerts during the summer when we have more free time.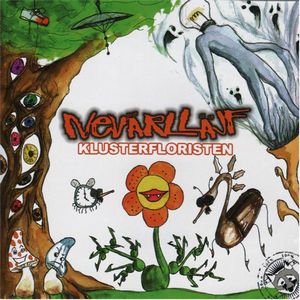 Over to your two releases. Your debut album Klusterfloristen was released in 2009. Please tell us more about this album.

Writing our debut was a very long process, both in relation to writing the music and to recording and producing the tracks. We had released two demos before our debut, and all the songs from those demos are present on our debut album, albeit heavily transformed and rewritten. Some tracks are fairly recent additions to the repertoire (such as KyskHästsDisco and Ove och det tjockaste sminket), while for example Hem-o-röj actually is a rewritten version of the first song we ever played together. So the album is the result of four years of songwriting.

Our first serious recording was done in a studio, with disappointing results. The studio engineer didn't really understand the sound we wanted, and we also did not really play well in a stressful studio environment. The material from those sessions, while being a very useful learning experience, was not usable for a serious release and was discarded. After this, we decided that a studio was not the right way to record our material, and instead borrowed equipment that made it possible to record at home. This gave us more time to fine-tune the recordings and more control over the finished sound. The resulting material is what we sent to the french label Musea Records, and they decided that they wanted to release our album. We are to this date very proud of the resulting product, and we are taking the lessons learned during the process on to our next recording sessions.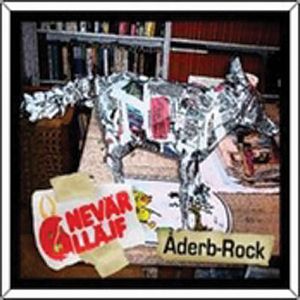 An EP named Åderb-Rock was released the same year. Please tell us more about this EP.

Actually, this is probably somewhat of a misunderstanding. We're not really sure when we did that recording, but it was much earlier than 2009. It was only a demo release with less than 200 CDs printed, and the demo was never sold commercially. This was the first demo we ever made, and it was actually recorded in a small log-cabin amateur studio in a friend's back yard! It contains very early versions of some of the songs on our debut album.

For those of us unfamiliar with your music; how would you describe you music ?

We have very mixed musical tastes in the band, and the music we write is just the result of not limiting ourselves to specific styles or musical forms during the song writing. Everyone in the band contributes something and the result is a mixed bag of musical ideas, and while we try to be critical of each other and ourselves, we still try to explore most musical ideas that come up, even if they seem a bit strange. If there's any common theme, it's probably that we always try to keep a heavy groove, while at the same time trying to keep the music creative!

What have you been up to since the release of that album and what is your plans for the immediate future ?

We've been keeping a slow but steady pace to the band activity since the album release. We all live at separate locations and have our own projects, education and work keeping us busy, but we still like to see each other and play as often as time allows, especially during holidays. Since the release we've played some fantastic shows; the Peace and Love festival 2010, Uppsala progressive rock festival and Slottskogen goes progressive, to name some of the larger and most important ones.

We've also been writing new material, and we have three new songs that we have been playing live together with our old material. At the time of writing this, we are doing recordings for these songs, with hope of releasing something (an EP or even a full-length album) around year 2012/2013.

To wrap up this interview, is there anything you want to add to this interview ?

We can't think of anything specific at the moment. Thanks for contacting us and for taking an interest in our music! We always love to hear from listeners and reviewers, and it makes for a pretty incredible feeling to know that our music has managed to reach so many places in the world!
Thank you to Fredrik for this interview