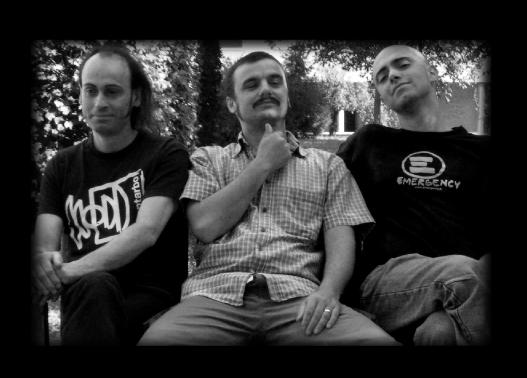 STRANAFONIA was an Italian symphonic group. Very little is known of this group because they released only one album in the nineties and vanished shortly after that. The group consisted of Manuel Bedetti (keyboards, lead vocals), Ruben Maria Soriguez (guitar, vocals), Andrea Bondi (bass, vocals) and Roberto Alessi (drums). Their music is similar in style to the seventies Italian masters. From the new Italian progressive scene they are comparable to groups such as FILORITMIA and NUOVA ERA.
I got in touch with Manuel Bedetti and here is their story.
###################################################################################
When and by whom was your band born ? Did any of you, past and present members, play in any other bands before joining up in your band ? Why did you choose that name and which bands were you influenced by ?
The band was born in about 1991 and was made by me (Manuel Bedetti, voice and keyboards), Ruben Soriquez (guitar), Andrea Bondi (bass and vocals), who had always played only very young among us, with various drummers. Then he joined 'us the drummer Roberto Alessi, who I 'also the final name for the band.
Our influences were Pink Folyd, Genesis, King Crimson, PFM, Banco, Fabrizio De André, etc..
How is the music scene in your local area now ?
The music scene in Italy and especially in Bologna is very hard and sad, especially for the prog-jazz rock.

Over to your three albums so far. Your debut album Per Un Vecchio Pazzo was released in 1997. Please tell us more about this album.
Per un vecchio pazzo was the synthesis of more pieces 'of our production strictly prog era, that summed up even more songs' of traditional rock and other influences (pre-jazz, songwriting).
She went out 'with the label Lizard Pick Up and we had a good critical acclaim, but we were not particularly supported this finding for the promotion edition we did not notice.
In fact at that time, the band began 'to have some problems.
Then we heard nothing from you for some years and we thought you had disappeared. Why this long silence ?
We have had several changes of staff in practice in the group we were fixed just me and Andrea, but we continued to play and produce more and although very very underground.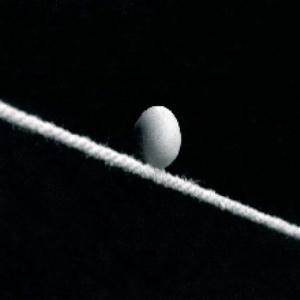 Your second album Acrobazie was released in 2004. Please tell us more about this album.
This is a self-produced album, written and produced with different components to the fact Andrea and I and it is the testimony of the very long period of transition.
Only a couple of tracks are actually prog-rock, I am on the whole is full of beautiful songs in general.
It has never been produced and distributed by any label for which we have provided ourselves.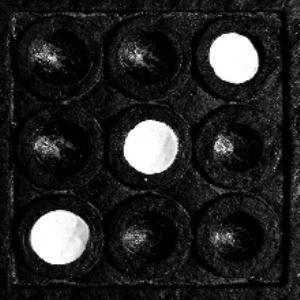 Your so far last album Stranafonia was released in 2008. Please tell us more about this album.
This is also a self-produced album, and was born from the final meeting Three of the four original members (Me, Andrea, Roberto). It 'a record in a trio with strong songwriting influences, jazz and almost dark, with a predominance of the lyrics and the piano.
It 'a very personal work, think and intimate.
This also does not have distribution outside of ourselves
How is the availability of your albums ?
When all three discs are as said before, distributed exclusively by contacting us.
For those of us unfamiliar with your music; how would you describe you music and which bands would you compare yourself with ?
We have always tried to love others admiring them, without copying.
Let me write that in the group and perform in the arrangement I have found, especially with a TRE and followed our final original road
What have you been up to since the release of the Stranafonia album ? What is your current status and what is the plans for your band in the future ?
Now we are finishing up making a record co-produced and distributed by Raffinerie Musicali of Raoul Caprio is based on a rearrangement of three with the addition of new parts and a new song.
Expected to be released in spring 2012 and distributed everywhere.
As for live performances, we are a bit 'stuck for work.
At the moment I happen to play quite often in small clubs with only piano and voice, and I propose the songs of our extensive repertoire
To wrap up this interview, is there anything you want to add to this interview
Nothing to declare, only thank you very much to ProGArchives. Look
here
and Facebook/Manuel Bedetti.
Thank you to Manuel for this interview