Your biography has been covered in your ProgArchives profile so let's bypass the biography details. But which bands were you influenced by and why did you choose that name ?
the list of bands we are influenced by is too long to mention here, as there are five members in this band- all of who's record collections are vastly different. one thing that rings true with all of our tastes in music is that we all are more influenced by music outside of our genre, or the rock genre altogether. i think that's what gives us our characteristic sound- that we bring a broader range of ideas to the table when writing and shaping our music. as for the name- the first mane we picked was awful. the one we landed on seemed more fundamental- referencing many different things but referring to that which creates.

How is the music scene in your local area now ?
Our city, like many others is in decline. we have a few great clubs to play, but none over a couple hundred in capacity. but the one thing that dayton, ohio has always had going for it is a ton of great musicians and great bands. i think it has to do with having nothing else to do but jam, and living in a pretty dark, desolate city. it kinda gets to you after a while. a good thing about this city though is it is small enough that all the bands know each other, and there's really a sense of community here.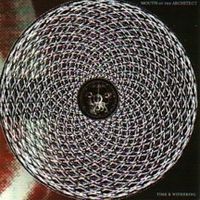 Over to your three albums so far. Your debut album Time & Withering was released in 2004.
Please tell us more about this album.
We recorded it with out good friend, chris common in nashville, tenessee. at the time i think we had five or six songs, but we picked our four favorite ones to record what we thought was going to be a demo. we thought once we got a deal we would rerecord those songs and the others as an LP. i found translation loss because of my days in the band rune- one of the guys worked at relapse records and told me he ran a label. they offered to put out the recording as-is and that is how our first record came to be.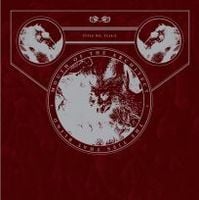 Your second album The Ties That Blind was released in 2006. Please tell us more about this album.
It is a miracle that this record even happened. by the time we recorded it, the newest song on the record was a year and a half old. we sat on the material for so long waiting for certain people to clean up their act. that never happened, so we lost two members in an attempt to move forward and remove an awful cancer from the band. we immediately decided to go to seattle(where chris common's studio had moved) with one guitar player and no bassist. right before we left i got a severe separation to my right shoulder, so we had one gutarist, no bassist, and an injured drummer. i made the call to try my best, and brian cook(botch, russian circles, these arms are snakes) offered his services on bass. suddenly it looked like it was going to happen, and in the end everything was fine.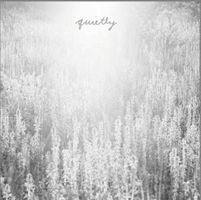 Your third and so far final album Quietly was released in 2008. Please tell us more about this album.
This album was the first tragedy free album. we wrote the material in the same span of time, and recorded it shortly thereafter. no lineup changes, no rehab, no crippling injuries- nothing. pure joy- we went to seattle again and had one of the most pleasant studio experiences of this band's existence. still my favorite record, i think quietly most represented at the time what this band's vision is. it was dark and melodic, heavy and brooding, and had the feel of an album rather than a collection of songs.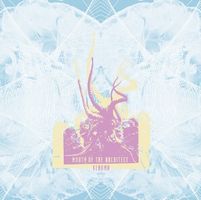 You have also released two Eps. Please tell us more about the split EP with Kenoma fra 2006.
this EP was in between the first and second LPs. we still had the guitarists from the first record, but were down a bass player. at the time, chris common was moving from nashville to seattle and stopped through dayton to see some friends before moving out west. we decided to set up in his studio in our living room, and write and record a song on the spot. Sleepwalk Powder is what came out of that session. chris produced, engineered and played bass on that track. it describes a very dark period in someone's life, and one particular element that was tearing this band apart. thankfully, said element no longer exists in this band.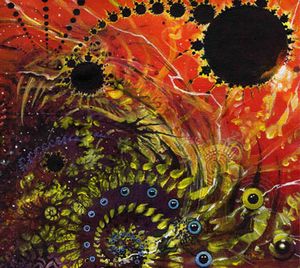 Your latest sign of life was The Violence Beneath from last year. Please tell us more about this EP.
this EP was an attempt to explore some new territory for us. the two studio tracks were written differently in that they were less linear. there are more parts that repeat and a lot more melody in both the vocals and the guitars. also, some of the material is a little more up-tempo than some of our older stuff. we always wanted to do a cover song, but wanted to do a song outside our genre and try to make it our own. we chose peter gabriel because we love his music and genesis as well, but wanted to pick an immediately recognizable song due to how differently our version would sound. SO MANY ideas were tossed around, but that is where we landed. the live track was a song we wrothe when greg lahm was in the band. we loved it, and due to band stuff we never got to use it for anything. this ep seemed like a great opportunity to do that, and with greg's blessing it ended up on this record.

How is the availability of your releases ?
TL has great distribution, so i assume the availability is as it should be. i think in the states its easily attainable- europe too, but from what i hear other in markets it isnt as easy to get. we want very badly to tour in japan, austrailia, central and south america- booking agents- hint, hint!
[email protected]
For those of us unfamiliar with your music; how would you describe you music and which bands would you compare yourself with ?
that's a tough one. we try very hard to maintain a distinct sound and to set ourselves apart from the pack in some way, we usually tell people that our music is slow and heavy, very sad yet hopeful, melodic, but brutal and sad. if we're describing out band to someone who has no reference to those musical qualities, then we usually say we sound like old pink floyd and moody blues mixed with black sabbath. that usually does it- we can all relate to black sabbath!
What have you been up to since the release of the The Violence Beneath EP ? What is your current status and what is the plans for your band in the future ?
we just recently took a year and a half hiatus due to some personal commitments. we're back to jamming and writing again, and have some new material recorded. we are all really excited about the new material and feel like its the best stuff we've written so far. the plan is to keep writing, and release another record in 2012 with a u.s. and europe tour to support it. we are more focused as a band and as individuals than we have ever been- expect much more from us in the coming years...

To wrap up this interview, is there anything you want to add to this interview ?
the new Yob record is f**king incredible, and Corrupted is the heaviest band on earth. Black Sabbath.

Thank you to Dave for this interview