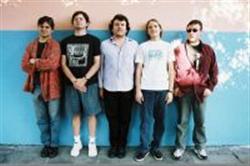 The group CHANETON was born by idea of its guitar player Alex Chaneton who was lead guitar of Argentinean prog rock MANDRAGORA. He then joined with vocalist Patricio Villanueva - a FISH style singer - and various other musicians who left the band prematurely. Finally the first album was finished with the formation of Carlos Kleppe on keyboards, Jano Sarmenti in drums and Adrián Marques Gomes in bass guitar (he initially joined the group in the beginnings playing the rhythmic guitar).
I got in touch with Carlos Kleppe (of Norwegian descent) and here is the Chaneton story, translated from Spanish to English by Andy (Andyman1125) with assistance from Pablo (The Quiet One).
################################################################################
Your biography has been covered in your ProgArchives profile so let's bypass the biography details. But which bands were you influenced by and why did you choose that name ?

We are mainly influenced by bands such as Genesis, Yes, Rush, Camel, Pink Floyd, Emerson Lake & Palmer, and Kansas.

Were any of you involved in any other bands before you started Chaneton ?

Alex Chanteon was a member of "Mandragora", Charly Kleppe was involved with the band "Los Fabulosos Cadillacs" and "The End", and Patricio Villanueva contributed to "Rapto de Europa".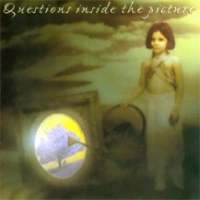 Let's go straight to your debut album. Please tell us more about Questions Inside The Picture from 2000

Questions Inside Pictures: It was the result of a few years of playing and forming with the band, with Alex Chaneton writing most of the songs and the band tackling the arrangements, unlike the following discs, which were composed by Charly and Patricio. Some of the topics explored on the disc came from a various other sources and past years in our history. It was an artistic effort and monetarily important; the album was the main source of income for us at that time. We still play songs like "Dolphin Song," "Questions," and "A Long Time Past" live and are classics for our audiences.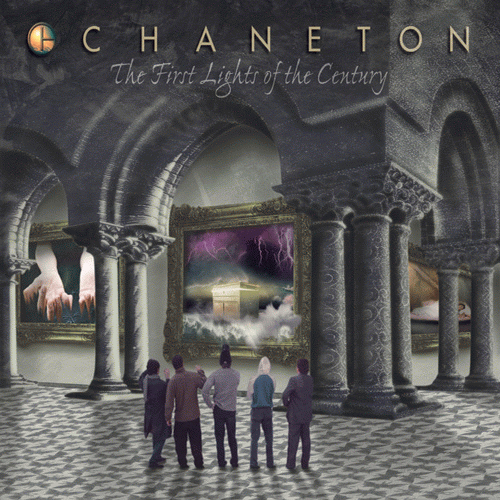 Please tell us more about your second album The First Lights of the Century from 2004

First Light of the Century: It was the result of many afternoons spent composing at Charly's house with Patricio and Alex. Many demos were made in this time. These sessions gave form to the arrangements made by the entire band. "The Man in Grey" was an old song of Charly that Patricio adapted to his vocals. "Black Mountain" is a good Alex Chaneton-composed song, as well as "Apocalipse Seller". "The Lost Prophecy" is a large song that came from the ideas of Patricio and Charly.

We recorded the album in our studio, but it also took a lot of effort to complete. The songs are very powerful played live and "Man in Grey" is a hit with our audiences. Talk about the prophecy of the man in grey…

The of our first two albums was by Jorge Piazza. This album shows the band with "mayor madures" (more mature), a work of the band. In general we like all of the songs but those listed above are always played live. The lyrics were written by Patricio.

And then there was a six years long break. What happened ?

We didn't want to make an album until we were sure it was what we wanted and it met our expectations. The same will happen with the next album, but we'll wait no longer than two years. Some personal problems and some important work with the band also influenced the hiatus.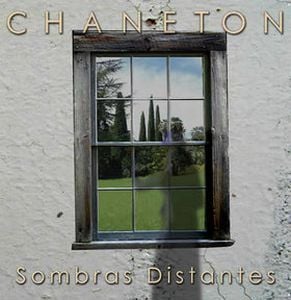 Please tell us more about your third and most recent album Sombras Distantes from earlier this year.

When First Light came out, we had to compose and prepare from scratch, except for the song "Sombras Distantes" that came from an old song of Alex's. Charly used his compositional style on "Memoria de un Adios" (Memory of a Goodbye) and "La Cruz en el Parque" (The Cross in the Green). The "Sidefavo, el Inmortal" (Sidefavo, the Immortal) theme also was written by Charly but was arranged by the entire band. We also recorded the album with Nestor Stazzoni, a recording engineer. Patricio wrote all the lyrics for the album.

We decided that singing in Castillano would be best, and we think it is a great record.

Luckily people buy our albums from around the world, and we have many international fans.

How would you describe the musical developments on the three studio albums ?

As a band we are basic composers. I think that there is an evolution from the first disc to the third as a band, the sound, the interpretation, etc. In the first two albums we re-mixed some things, but not on the third. The big problem is we don't have 23 more years! Ha ha.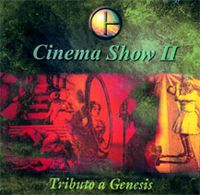 You also released a Genesis tribute album called Cinema Show back in 2001. Please tell us more about this album.

We like Genesis a lot, and Patricio's vocals are very much like Peter Gabriel, and Fish as well. We do not usually, but every three years we do some shows here in Argentina and we have a good response from the public, but after setting up and breaking down in the day we return to composition and the studio. Sometimes we're hired to play Genesis and this money was put into the recording of that album.

Just to give those of us who are unknown with your music a bit of a reference point or two: How would you describe your music ?

It is important to say that we never were proponents or wanted to sound like Genesis or like Rush or like Marillion, it is something that came naturally but was never premeditated, as some critics say. We also never copy sections of themes from famous songs or melodies.

We think that the originality of our band is shown in the union of the five musicians in the band and their different styles, and the resulting sound is unique and original. We put our hearts into what we do!

How is your gigs situation ? Do you play many gigs ?

We would like to play more live and do more tours, because we do not tour very much at the moment.

What is your experience with the music industry and the new internet music scene ?

We still want making albums; it is what we dreamed of when we were teenagers: make good records. The MP3s are there those who love them too, but fortunately some people want our albums.

The internet serves us well to promote our music throughout the world and brings us closer to those here in South America. Unfortunately it is very expensive for us to play to our fans in Europe, but CDs sell easily there.

What is your latest update and the plans for the rest of this year and next year ?

For the fourth album, we are going to go in a slightly different direction, we want to make a double album where the first CD is mostly "hard-prog" and the second is mostly progressive and acoustic songs. Luckily we have a lot of material with the different compositional styles of our members.

We are making many demos and recording in our studio. The idea is to record the fourth CD making the fifth a live album in the studio as our live sound is very powerful.

To wrap up this interview, is there anything you want to add to this interview ?

Thank you for spreading our music !!
Thank you to Carlos for this interview

And thank you to Andy for the translation and to Pablo for assistance

Their PA profile is here and their homepage is here