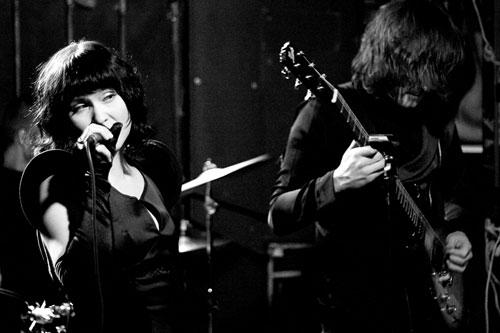 The Finnish group TUVALU was formed in 2003, and it?s members are from both cities of Tampere and Helsinki. Annina Antinranta sings, Antti Harmainen plays guitar and the rhythm section is built from Jussi Oskari?s bass guitar and Jussi Matikainen's drums.
I got in touch with the band and Annina Antinranta answered my questions.
########################################################################################
When and by whom was your band born? Did any of you, past and present members, play in any other bands before joining up in your band? Why did you choose that name and which bands were you influenced by?
Tuvalu was born in Tampere on a sunny and snowy winter day in February 2003. Our guitar player Antti, bassist Jussi Oskari and myself, we were talking about should we start up with a new band and finally let ourselves go experimental, which we could not do in other bands. We had played together already for years in the past. I started working with Antti in 1998 when he came to play a guitar to my old band "Myyt". Antti was in high school and as I am a few years older I was studying art in Tampere Polytechnic. We are both from the same town of Heinola, which did not have that many habitants or musicians, so everybody there knew each other. It was natural for me to look for players from the people I grew up with.
Jussi Oskari came into the picture 2001. That time Antti and I were both living in Tampere. Myyt had some tours and an album, but we had problems and were planning to change the bass player and a drummer. Jussi O came to replace our former bass player. We did not know Jussi beforehand, but he was recommended by a friend of mine Jaani Peuhu, who also played drums in Myyt during our last active year 2002. We were a pretty good team, but Myyt did not succeed and that story came to its end. Antti and Jussi O have also played together in more gothic oriented group called Dead Babes, can´t remember the year, though. That´s pretty much how the three of us were connected.
Tuvalu´s drummer Jussi Matikainen had met Antti somewhere in a bar in Tampere. We were looking for a drummer, since the first gig was already booked. Jussi M came to rehearse with us and I guess we can call it a love at the first sight. He just understood our bad sense of humor and awful jokes perfectly and felt right away like a one of us. So that´s how our current group was formed.
Tuvalu is named after an amazing movie Tuvalu by German director Veit Helmer. We all love movies. Art movies, science fiction, horror, trash, cult, you name it. Lots of long sleepless nights watching John Water´s Pink Flamingos and other Divine movies together lying on the floor. I have also studied film making and been involved with many short films. Tuvalu is also an island nation located on the Pacific Ocean. We wanted to show our support for them. I think it´s good if the name has several meanings.
Our biggest influences come from a progressive scene. We have been compared to the Mars Volta many times and I can´t deny we have listened to them a lot. Also naming a few grand oldies: Yes, Genesis, King Crimson, Pink Floyd, Camel, also Magma, Anekdoten, Porcupine tree, Zombi. My personal all time favoritesareKate Bush, Tori Amos, PJ Harvey and Björk. I'm also a big fan of more electronic scene and artists like Fever Ray and IAMX and I absolutely love Devendra Banhart. So we are a cross over mixture of a bit of everything.
Finland has traditionally had a strong music scene. How is life and the music scene in Finland now?
Scene in Finland is doing very well! It is not anymore just about gothic or metal bands touring around, but nowadays all kinds of music: indie rock, progressive stuff, electronic bands. Check out for example the Von Hertzen Brothers, a progressive band touring now in Europe. They are amazing. Or indie bands like Rubik or Lapko. Of course Finns have travelled and played abroad as long there have been artists here, but I could claim that the Internet, Youtube and social media has been a great blessing for us.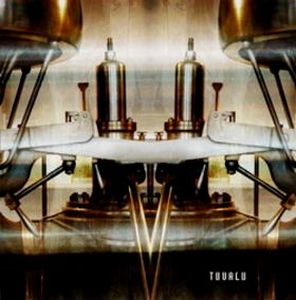 Over to your three albums. Your debut album was the Pimeä saartaa meitä! album from 2006. Please tell us more about this album.
It is pretty much a basic rock album, with just a hint of progressive style in it. Those days we were still dealing with a lot of subjects from our past. What comes to the lyrics for example I was in the middle of writing science fiction and sticking to my old style.I used to write lyrics about the relationships, but when our music started to move on more to a progressive direction, I felt I needed to find new subjects to write about.
So as much as I love the album, I would say it is more like a collections of our thoughts of the time both, in music and emotionally. Of course I am now comparing this to our two later albums which both have had a strong theme around all songs and lyrics. But what happened during making of "Pimeä saartaa meitä" I think it pointed us to a direction which way later to go on with our music. I found a new way of writing, we all found a more experimental way of dealing with sounds. We became a tight unit with all four or us joining the process of composing and arranging. Before this album Antti was mostly responsible for the song writing, for example in our EP, Mitä muut ajattelevat sinusta.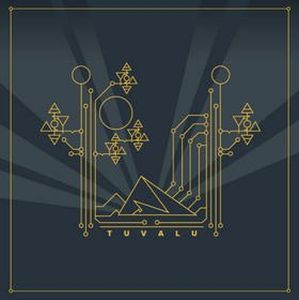 The follow up album Viimeiset hetket ovat käsillä! was released in 2008. Please tell us more about this album.
For me personally this was the hardest album to do. It is about dealing with very heavy themes such as dystopia, explosions, suicides. Listening to this album is like watching several TVs at the same time. All of them showing news of the world coming to an end. I was strongly inspired by the book "Sarasvatinhiekkaa" by scientist Risto Isomäki. There isa line in a book: "nobody new, the world as we know it, would exist only 24 hours" So all of the songs on album are about the last 24 hours of our existing world. It is about chemical weapons (Daktaaliavaruus II), a soldier dying isolated without his group (Viimeiset hetket ovat käsillä), lovers dying into each other's arms in a cold and hostile environment (Metarktis) and finally what is left is just a ticking computer, the all seeing eye of the abandoned network. (Tästä koilliseen) What made the album even more dark is the song Varjoeläimet, which was originally composed to a charity campaign which was to support the recovery of the abused children. So Varjoeläimet covered sexual abuse. All of the themes are pretty horrifying and sad. The final outro in the album is presenting me screaming my lungs out alone in the studio. Recording this was emotionally quite an experience, but I am happy that I did it. I was pretty messed up during those days and all screaming felt really good emotionally.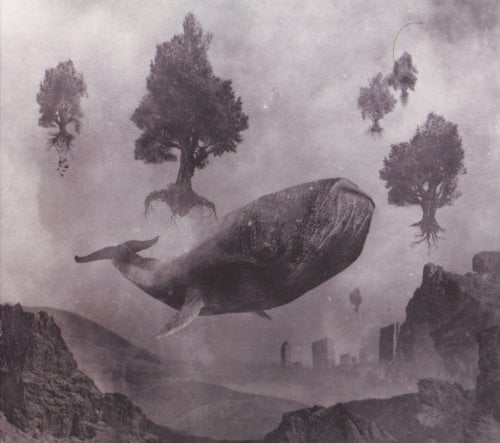 Your so far latest album Tuvalu was released last year. Please tell us more about this album.
This album is all about soul searching and forgiveness. My favorite track is the last track "Pakenevan veden voima" We have opened many live sets with it, so the track list of the album also works when played reversed. The lyrics are all about a starting of a new era. It´s about people listening to themselves and people listening to their ancestors. It´s about forgiving yourself, forgiving your past and learning to live with your ghosts and skeletons of your life to come. Compared to the previous album, this album is warm and positive. We grew up as adults while recording this, our personal lives changed radically. We had lots of challenges as a band and as a group, but all of them we have conquered.
Some of the lyrics I first saw in my mind as an animated short films. "Tulevien aikojen luurangot" was one of them. I had s strange and surreal dream of cloths, closet and skeletons. Scraping tears with little fingers and nails. So the lyrics are an outcome of that. Story of "Parahin Nikola" came to my mind while I was walking home after traveling a long time and I realized I didn´t really have a home anymore. On that moment I did not feel anything, just a big hole where my heart used to be and I imagined dust dancing through me, pigeons flying through my chest. Parahin Nikola is also dedicated to a one of the geniuses of past times, Nikola Tesla. The third track is a bridge from these dreams to a more progressive thinking. If in the previous record the darkness surrounded us, in this one we are saying; darkness can also be your friend. Don´t be afraid of the things you don´t understand.
For those of us unfamiliar with your music; how would you describe you music?
Imagine a beast with four heads, haha, that´s what we call ourselves. Our music is full of sudden rhythmical changes supplemented with more peaceful eerielandscapes. We are passionate and inpatient people, so is our music. I must say we are at our best while playing live. We love to arrange our songs again and again, so s track which have been 3 minutes long in some album, might come out as a 10 minutes long instrumental piece on the stage.
Your lyrics are in your mother tongue. What is the advantages and disadvantages of singing in Finnish?
I think with a mother tongue, you will always connect to the words you sing more deeply than when using a foreign language. I use English in my everyday life at work and now here in Berlin where I´m staying at the moment, but you know, I feel like I cannot connect deep enough to the English language. I know that by choosing Finnish, we have perhaps limited our audience, but I hope we could cross over the language borders like the bands for example Rammstein have done. Some people say Finnish sounds harsh, it might be, but also when I use Finnish I can twist words and make word plays which I could not do in any other languageyet.
What have you been up to since the release of the Tuvalu album and what is your plans for the immediate future?
We are having a holiday. Seriously, we started to make demos already for the fourth album, but then werealized how tired we were after working for eight years without any break. So at the moment we try to rest, go on with our normal lives, jobs and studies, get inspired of the new things and learn new tricks. I´m now in Berlin writing material to my upcoming solo album. It will come out next autumn. This is the first time in years I have time to do my own thing and I am really excited about it. The project is called Passing Human Parade. Oh well, yeah, and it is in English. It doesn´t mean that Tuvalu would suddenly change a language though, I´m just doing this experimental project now and also collecting material and inspiration for the future. Tuvalu is very dear to me and I´m looking forward getting back together with my guys some day soon.
To wrap up this interview, is there anything you want to add to this interview?
I´d like to thank all our fans so far and I hope you wait for us and that you still exist, when we come back from our break. You are very dear to us!
Thank you to Annina Antinranta for this interview