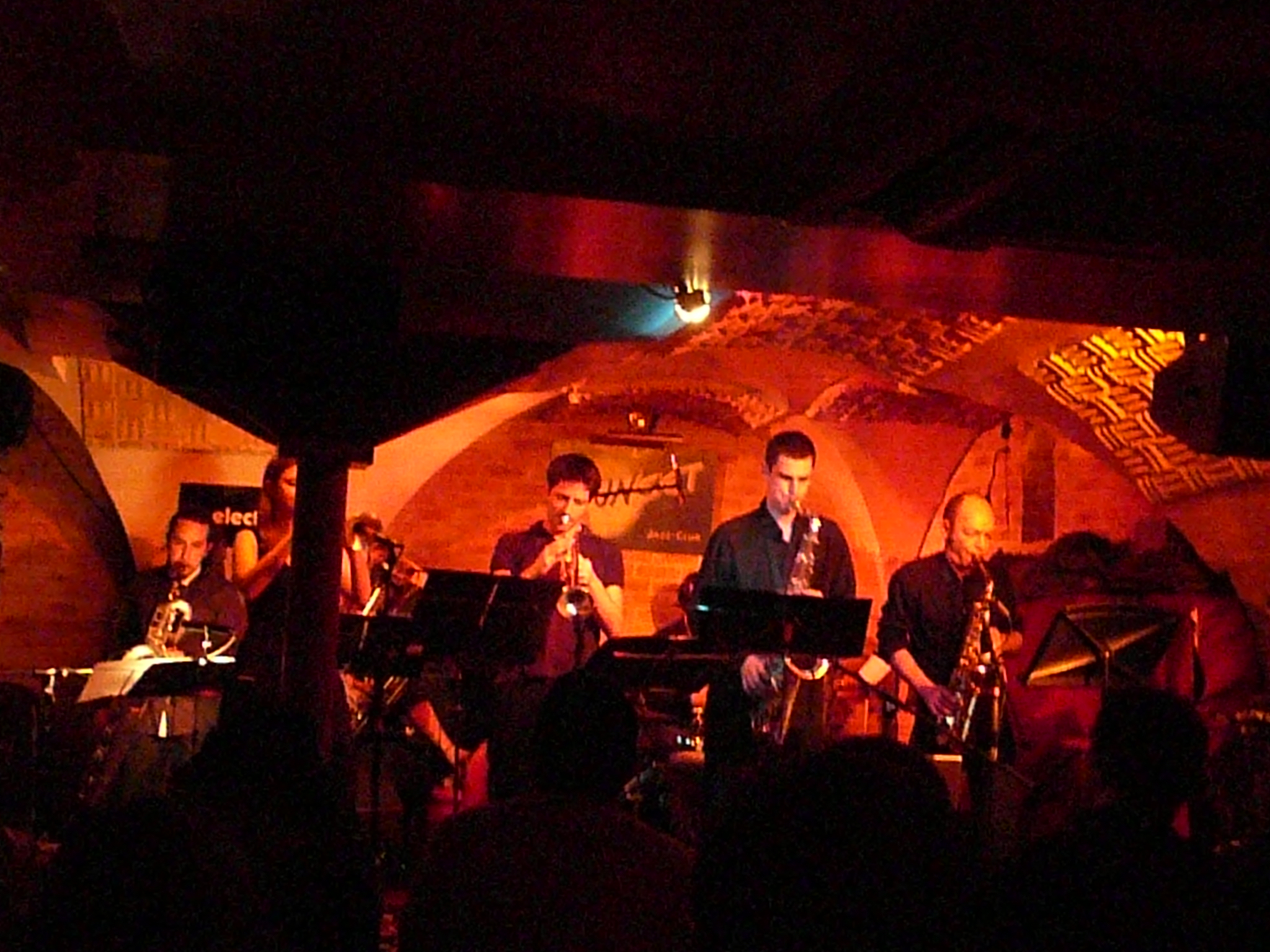 Fractale is a new band formed by the french jazzy rock artist Julian Julien after the release of his soloing works Terre (Prikosnovenie, 2000) and Strange (Cristal Records, 2007).

In this adventurous musical voyage, Julian Julien is accompanied by a group of seven musicians, playing the saxophone, saxophone tenor, electrified saxophone baritone, bass clarinet, trumpets, electrified tuba and drums. The musical alchemy is described as follows: the baritone saxophone and the tuba are saturated and electrified, then tuned on a computer basis rhythm. Numerous improvisations are added to the verse/chorus structure. Finally, saturated riffs create nerves and spices to simple catchy melodies.
I got in touch with Julian Julien for the Fractale story.
#####################################################################################
If I have got this right, you started Fractale after releasing two solo albums Terre (in 2000) and Strange (in 2007). Why go from being a solo artist to the stress of starting up a band ?
I really love the idea of working on two different projects which are different and yet complement each other at the same time. Having written and produced three albums, I realized that there wasn't enough saxophone in my albums. Above all, I like to take risks and to go on new adventures. Day-to-day life is boring which is where I got the idea of a learning tour which from the start was aimed at live music.
I do not know your solo albums. But what is the difference style wise between your solo output and Fractale's music ?
With my self-produced solo albums, I tell stories in my own way with quite evocative titles like " L'attente (Waiting)", "Terre (Earth)" and "Strange". The idea was to start with a colour or a feeling to then make an array of sounds. With Fractale I wanted to emphasize the present moment instead, like the old Kodak. Without thinking, without knowing where it would lead me. It's like an Indian with an enormous number of spices in the sauce… so light… It's like Soft Machine had begun to dance with Mingus or if Tom Waits was drinking a beer with Pink Floyd. So no metaphysical questioning just a pure energy. However, unlike previous albums, I was inspired by a book by Javier Marias, (a Spanish writer). Afterwards, I wanted to create additional bridges and excursions to other universes. In literature I like Moravia, Buzzati, Hermann Hesse, Colum Mc Cann or Asimov in science fiction. I am also a big comics fan, especially Corto Maltese, De Crecy, Boucq and above all any 'Strange' from programs sixty to a hundred and ten. Ah! The death of Captain Marvel, great moment… Cinema too with directors like Kubrick and Ettore Scola. Fellini nurtured me and influenced me a lot. Finally, I would say that Fractale is at a crossroads of several worlds and currents coming from the Prog but I don't want to redo or copy what has already been done in the past. I think that at best the result would be average. However, it seems to me to be more creative to divert the big sounds, (Magma), or colours, (Pink Floyd), in order to reshape them to my needs. That's where the work on the notion of time comes from. There's no song titles on purpose but instead numbered tracks that ask questions and answer them. In fact, I think it's ambitious as a project but that's what makes it exciting.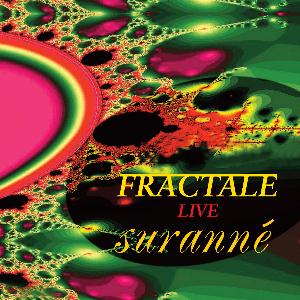 The first sign of life from Fractale was a live album called Live Suranné which saw the light last year. Please tell us more about this live album and why the debut album is a live album.
Yes, I know it sounds weird to have a live album before a studio album but in fact after 'Strange', where I spent an incredible amount of time in the studio, I really wanted to play. So the quickest way was to organize concerts and then to play, play! Then the choice of songs came naturally thanks to my eighth musician, Guillaume, the sound engineer. For the future, I wrote more than twenty compositions that we have already played on stage and which bring lots of surprises. (Electro Ambient or 70's Disco) So once again, we have new directions but instead ones that open new doors and new horizons from a common base. In the end, Fractale wants to be a timeless sonic creation; past, present and future form a whole. This is a distortion in time; a Fractale.
What have you been up to since the recording of that album and what is both yours and Fractale's plans for next year ?
Since then we've done a dozen dates in the US, (Washington, Atlanta, Chicago, New York), and played at Sunset in Paris. For our tour, the welcome was very warm and I admire the level of musicians over there. It was impressive both technically and the level of composition. In the future, I will be working on my next solo album, (Terre II), and going into the studio with Fractale for the next album which will, I hope, be the first of many. Also, I would like to say that our album is on sale on our myspace page. You can download it on mp3 there or on the site for Transit Music Group, (English Label), for a low price. If they can sell a bit, for us, it's really important for the future.
How is the music scene in France these days and do you find it easy to get gigs ?
In France, everything is complicated; you know how it is in our culture. Everything takes time… Next year, we've got quite a few projects and some good contacts for the festival season, mostly abroad.
To wrap up this interview, is there anything you want to add to this interview ?
I'd like to thank Philippe Blache from the bottom of my heart for all his precious help as well as all my musicians. A big thanks to Torodd for this interview too.
Thank you to Julian Julien for this interview