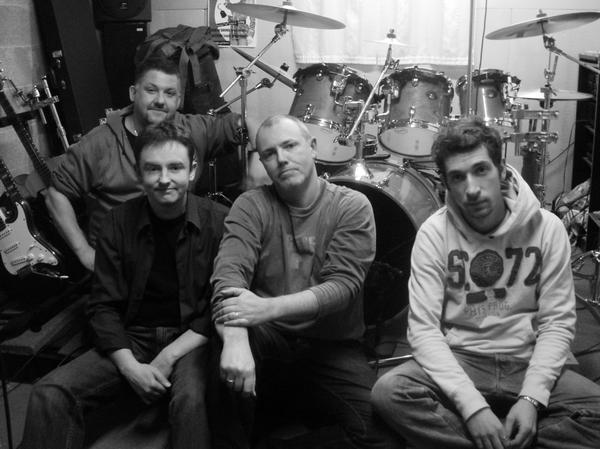 Strasbourg-based French Neo Prog band, formed in 1996 with Phillipe Rau on guitars, Didier Grillot on keyboards, Florian Poirier on vocals and Joël Goetz on bass with drummer Olivier Sapte joining a couple of years later. It was the same time when the band released their self-titled debut, followed by a contract with Mellow Records and the sophomore work of the band Freedom from 2002. The next year Grillot and Goetz left the band, followed shortly afterwards by singer Florian Poirier. They were replaced by Pascal Huck on bass and guitarist Julien Clerget, who also took over the vocal spot. The new Outside quartet recorded and released the band's latest effort The limit in 2011, this time on Musea Records.
I got in touch with them and Philippe answered my questions.
#####################################################################################
When and by whom was your band born ? Did any of you, past and present members, play in any other bands before joining up in your band ? Why did you choose that name ?

I met Didier GRILLOT (keyboards) in 1994 and we quickly began to work on the tracks we already had written on our own and on new songs, then we were looking for the right musicians for this style and we found Joe GOETZ (bass guitar). The first band's names were ARTOKINE then EXHIBITION but we eventually changed for OUTSIDE in February 1996 after we found our first singer, Florian POIRIER, because it was a shorter and easier name and we simply found that it sounded good !! All the past and present members played in other bands before joining OUTSIDE.
France has traditionally had a very strong music scene. Your vocals are in English. Are you mostly inspired by the English bands like Marillion and Genesis or are you most inspired by French bands like Ange ? How would you describe you music ?

We are inspired by all kinds of music but not really by French music ; my opinion is that the French lyrics does not fit very well to the rock or the progressive music. Our music is the result of the mix of all our influences : sometimes soft, sometimes more aggressive, with many changes, but always very melodic with expressive vocals and guitar solos. We also try to be ourselves and not to copy a band in particular...

How is life and the music scene in France now ?

The rock music or the classic rock are not really as traditional in France as they are in England or in Germany for example. There are many bands with different styles in our country, most of the rock bands playing alternative pop rock, but only a few of them plays progressive rock, so I don't think that we have what we could call a big French progressive scene.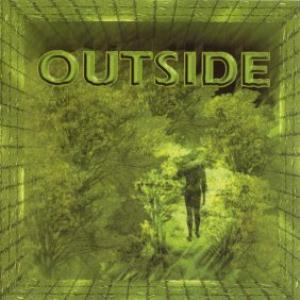 Over to your three albums. Your debut album was the Outside album from 1998. Please tell us more about this album.


This is our "youth album". It was recorded by Jo Merizen (who is actually our sound engineer on stage) in his private studio in late 1997. Olivier Sapte (drums) has just joined the band so we recorded all the songs we were working on since 1994 for this debut album. We released it during the French Arena tour in 1998 (we opened for their concerts in Paris and in Strasbourg). The Outside album shows very well our first influences like Marillion or Genesis. We keep on playing "Old actions" in our current concerts.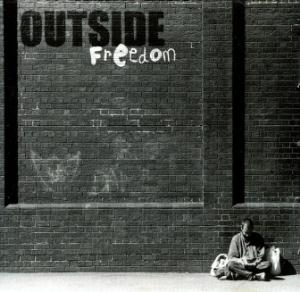 The follow up album Freedom was released in 2002. Please tell us more about this album.


We took a year to repeat the 7 songs we had written for this album, before recording it in 2001 at Miguel Ruiz's private studio. The band was the same with Florian Poirier (vocals), Didier Grillot (keyboards), Joe Goetz (bass guitar), Olivier Sapte (drums) and myself on the guitars. The tracks were much longer, darker and sophisticated than in our first record, Miguel did a great job in mixing them during many months and Mellow Records released it in 2002.
Then you took a many years long break. What were you up to during that break.


We didn't really took a break, the band always continued to write songs but we had to face the departure of Didier Grillot (for professional reasons) who was one of the leaders of the band. Joe Goetz left too some months after. It was a difficult period, with many auditions to find the right musicians… We also wanted to change our sound with more electric piano and Hammond organ and less electronic sounds. Eventually, we found Pascal Huck (bass) and Fabrice Bechet (keyboards). We did a four tracks demo in late 2005 but no one was really pleased with the result so Fabrice decided to leave us. We continued then to work on new songs and to do concerts as a four piece band without any keyboard.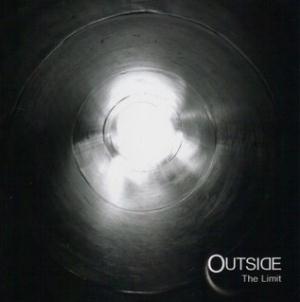 You returned earlier this year with the The Limit album. Please tell us more about this album.


When Florian Poirier left the band in 2008 just before recording what could have been our third album, we quickly met our new singer, Julien Clerget, who also plays acoustic guitar. He gave us a lot of energy, we immediately found a new alchemy to perform live and to write new songs, we rearranged those we were working on since "freedom" and began to record this album in 2009. Michel Clauss co-produced it with us and did some miracles to give us this big great sound. We also worked ourselves on the artwork with the help of Bartosch Salmansky to finalize it ; an amazing experience !!! We were very proud that MUSEA released it in February 2011.

What have you been up to since the recording of that album and what is your plans for the immediate future ?


We carry on working on new tracks and to do live shows with our new bassist, Matthieu Heise (Pascal Huck had to left to concentrate himself on his own band, Ash of Sound). Olivier Schaal has recently joined the band as a full time member on the keyboards. We hope to have the opportunity to begin the recording sessions for the next album in 2012… Wait and see…

To wrap up this interview, is there anything you want to add to this interview ?

Thanks for asking your questions and for your interest in the band !!
Thank you to Philippe for this interview