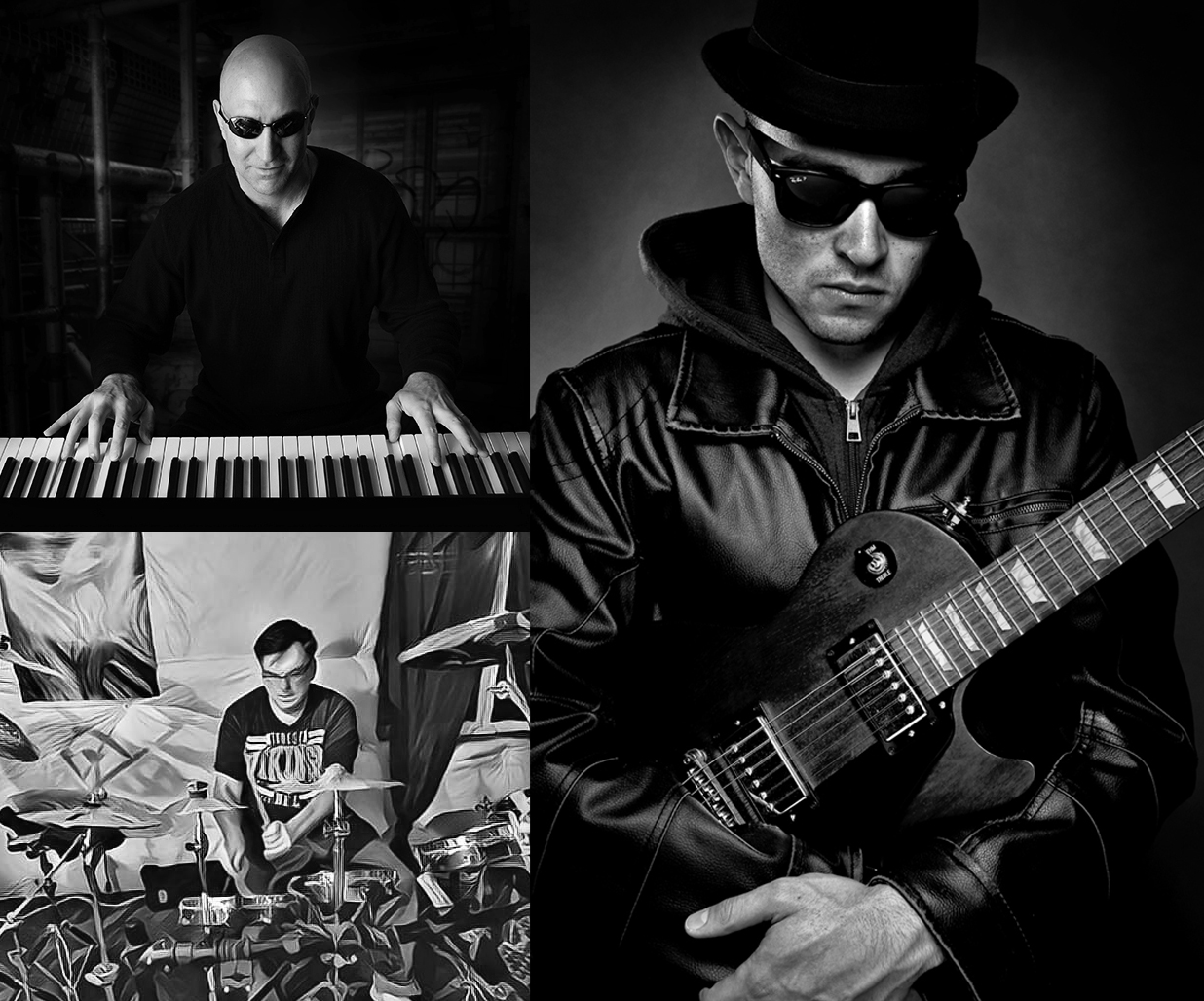 US act NOVUS REX as of today consist J. R. Fernandez (keyboards, drums, guitars, vocals and his son A. I. Fernandez (guitars, bass, vocals). Initially a creative vehicle for and by the former, also involving the late Anthony Davies (vocals), it is afer the release of their debut effort Plowshares Into Swords (2009), that the junior member of the Fernandez familiy got involved according to the album credits.

Their sole CD to date is described as a creation inspired by Bible prophecy, history and current events. As far as musical references go, ELP, Vangelis and Mike Oldfield are three of many names cited as inspitational by the elder Fernandez on the band homepage.
I got in touch with the band and J. R. Fernandez answered my questions.

###################################################################################
When and by whom was your band formed? Did any of you, past and present members, play in any other bands before joining up in your band? Why did you choose that name and which bands were you influenced by?
Novus Rex was formed in 2008 by me, J.R. Fernandez, as a vehicle for writing and recording my own musical ideas; which were varied and many! Originally, the goal was for me to play all of the instruments, as a typical solo project, but about a year into the writing I met Anthony Davis(drummer and vocalist) and the project took a completely different turn. I no longer had to worry about playing the drums! At that point Novus Rex became a two man project with Anthony handling the drums and vocals and me playing keyboards and guitars and writing the music.
Anthony had played and sung in various bands in the southwestern United States and brought a great deal of experience and enthusiasm to the project. Unfortunately, Anthony's health took a turn for the worse to the point where he could barely sit through a recording session without fainting; never mind having enough energy to play the drums. He passed away before our first CD, "Plowshares Into Swords", was finalized. Sadly, he never lived to see its release in 2010.
My experience and interests are mostly in the recording studio and that's where I feel most comfortable. Although I've played with a number of bands during my college days in the early 1980s, none were serious about wanting to create their own music and instead played covers of other artists' work. I've always wanted to write and record my own ideas, so as studio technology became more affordable, I began to build my personal studio. Now, in the year 2012, I can finally say that studio technology has reached a point where professional results can be achieved by most anyone, without having to spend a fortune.
A third member of Novus Rex came into the picture during the 'Plowshares' recording sessions, my son, A.I. Fernandez. He'd been very busy with other priorities, so it was difficult to incorporate him into the mix, but as time permitted he played bass and guitar on a number of spots on that first CD. Now, as of January 2012, Novus Rex is reduced to my son and me.
I've been asked by a number of folks if Novus Rex will ever be a "band" that actually plays live. Playing live has never been one of the goals for the project, since the compositions are very layered and would require more than a handful of musicians to pull them off properly in a live setting. It's not out of the question to play live, but it wouldn't be easy. I've been talking with a drummer in Denver, Colorado about collaborating and writing music that can be played live, but that's something that may have to wait a while longer. It's difficult enough to write and record music. To have to re-create it convincingly in a live setting is another, totally different challenge that I may not be ready to take on at this point in my life.
The name Novus Rex is Latin for "New King". The name was chosen because of my affinity for Biblical prophecy and history. I've come to appreciate, through my study of the scriptures, that God's purpose is to restore the Earth to its original paradise condition and He will do that through His "kingdom"; which is mentioned many times in the Hebrew and Greek scriptures; hence, the name Novus Rex.
As far as the influences for the music; well, there are MANY! I grew up in the late 1970s, about ten miles from NY City, and from an early age I listened to a lot of jazz, jazz fusion, classical, electronica and, of course, progressive rock and art rock. The radio stations of that era would play all kinds of music, all day long, so I was bombarded with great music, from an early age.
I'm principally a keyboard player and my first instrument was the organ, which I started playing when I was 12 years old(during a time when synthesizers were prohibitively expensive!). I dabble in other instruments, like the guitar and drums, but keyboards and piano are my first love and continue to be the instrument that's showcased in the music that I write.
That being said, my main influences are: Keith Emerson/ELP, Chick Corea, Keith Jarret, Larry Fast(Synergy), Vangelis, Mike Oldfield, Rick Wakeman, Patrick Moraz, Tony Banks, Yes, Genesis, Rush, Alan Parsons Project and my favorite baroque composer, J.S. Bach. I also enjoy movie soundtracks and to a large degree I fashion my writing style as if I were composing music for a film. When I write, I not only hear music, but I see it; if that makes any sense! Composing music for a full-length film would be a dream come true for me.
My son's guitar playing is influenced by Al DiMeola, Carlos Santana and other jazz-rock guitarists; as well as Alex Lifeson. We're both Rush fans and part of our writing style in the upcoming album, although not readily apparent, is based on Rush-influenced themes. Listen a bit closer and you may notice that ;-)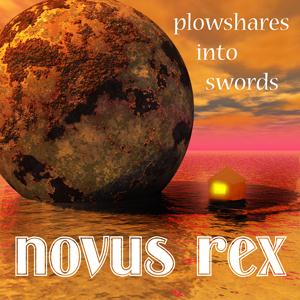 Your debut album Plowshares into Swords was released two years ago. Please tell us more about this album.
'Plowshares' was an experimental album, in every sense of the word. We were working with song structures that are not very common; even in so-called progressive music. Some reviewers of the album understood what we were trying to do, and were very complementary of our efforts. A few thought that the idea of adding vocals to keyboard-heavy symphonic/electronic rock was a bit too risky if not downright wrong!
'Plowshares' is not nearly the end product that I envisioned, but nevertheless an album that I'm happy with. The original idea I had was to create music that would sound very close to a movie soundtrack, but without the video. A completely instrumental album; a sort of rock opera but without the lyrics(some of Camel's work comes to mind). I wanted to paint very vivid images for the listener without having to use words. Well, that quickly changed when I met Anthony!
Soon after he and I met, he asked me to burn him a CD of the music I'd been working on. He took the CD to his home studio for a few days and came back with lyrics and vocals to the first piece('Look, It's Coming!'), which quickly changed from the "intro" to the suite I'd envisioned to a full-blown "song"!
I never envisioned 'Plowshares' being an album of "songs", but instead a suite with various movements that would evolve without having to rely too much on the typical intro-verse-chorus-verse approach. Instead, we now had one song with lyrics so the rest of the album had to have at least "some" lyrics. Otherwise it would be kind of strange to only have ONE piece with lyrics and the rest instrumental.
Most of the music had already been written and nearly finalized and the vocals were added later on; so I had to make changes to the structure of the pieces, just to be able to fit in the vocals. More work than I bargained for. This is not to say that I don't like the lyrical content, because I do, since it describes the concept of the album rather clearly and succinctly. Nor do I necessarily dislike my voice or that of Anthony's. It's just that the music doesn't lend itself real well to "rock" vocals. If I had to do it again I would have looked for someone with an operatic voice that would have added a "cinematic" quality to the music. But, finding an opera singer is easier said than done!
For those of us unfamiliar with your music; how would you describe you music ?
Progarchives has Novus Rex listed under Crossover Prog; which is a fair classification, since our music "crosses" many lines: from rock, to classical to electronic and with other elements like ambient and fusion. One reviewer of our CD hit the nail on the head when he categorized Novus Rex's music as "symphonic art rock".
Another reviewer said that Novus Rex reminded him of Mike Oldfield's work, but with much more emphasis on keyboards. Not a bad description of our music, since Mike is one of my main influences.
First and foremost, the music is keyboard-driven. If you don't like keyboards(organ, synths, piano), and LOTS of them, you may not like Novus Rex. There's guitar(acoustic and electric), bass and drums in our music, but it's mostly dominated by keyboards. Another reviewer(Jerry Lucky) said that Novus Rex's music may appeal to fans of Patrick Moraz's solo work. I could see why he said that. Moraz, too, is one of my influences.
The music on our first CD, 'Plowshares', is on the heavier side. One music magazine who interviewed me suggested that the music on that CD contained a "metal" undertone. The guitars were heavy, and with an Ayreon-like quality. But I wouldn't say that all of our music is that heavy. The next CD we're working on doesn't use nearly the same heavy tones as those on 'Plowshares'.
In short, the most accurate classification of our music is definitely "keyboard-driven symphonic art rock". The keyboards will continue having a lot of the spot light while the guitars may offer varying colors and textures from one part of a piece to another. If someone is looking for constant heavy guitars, or constant light guitars, then our music may not be to their liking. We like to present a variety of tones and textures and sometimes within the same theme.
What have you been up to since the recording of that album and what are your plans for next year ?
We've been VERY busy writing and recording our next album and having a blast doing so! What I like most about what we've been doing is that A.I. and I have been involved in equal parts during the writing and composing of this album. It hasn't been like on 'Plowshares', where I had to handle the bulk of the writing. On this next album you will hear a TRUE "collaboration" in every sense of the word.
Thank you to J.R for this interview