Originating from Barcelona, Spain, J21 is the sound of Graham Bonnett, Trey Gunn, Alejandro Jadorowsky and Geoff Tyson.Their music is a great mix of crossover pop, indie and last but not least dark and complex new age metal.Their debut release Yellow Mind, Blue Mind was released this year on Voiceprint Records to wide acclaim. Some critics have compared their music to early King Crimson as well as other more adventurous 70's prog bands. To that extent most prog bands in the 70's were adventurous! So great to see these Spanish artists join the club.
I got in touch with Joseph from the band and here is their story.
##################################################################################
When I was growing up I was a huge fan of classic metal bands like Iron Maiden and Judas Priest. As I became more proficient on the guitar I started to like guitar players like Malmsteen, Satriani and Vai. When I was 14 I started listening to the real bands that influence me to this date like Frank Zappa, Pink Floyd, David Bowie, Rainbow, The Doors or King Crimson.
The name J21 has to do with a dream I had on my birthday when I was 16 years old. At that time I was obsessed with Frank Zappa. I was also a fan of Steve Vai and he used in most of his album artwork a triangle with the all-seeing eye with three 7s. He even had a band called 777 when he was younger and I used to imitate him and put 7s all around. So, I had that dream where somebody told me to stop imitating and try to find my own identity and he showed me that adding the numbers in my birthdate(4+1+2+7+7) it makes the number 21. That day Frank Zappa died and I started to use the name J21.
How is it to run a band in Spain now and how is the music scene there ?
In Spain there is absolutely no prog rock scene and it 's very hard to make a living out of music unless you are a popstar. J21 is the name of my musical projects although I haven't toured or played live to promote them until now. I mostly do session work or music composing for the advertising industry.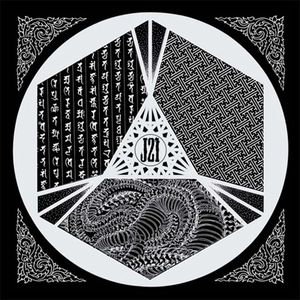 Over to your two albums.Your debut album Yellow Mind Blue Mind was released in 2010. Please tell us more about this album.
In 2007 I met Geoff Tyson in Barcelona. Geoff was one of the top-students of Joe Satriani and is an amazing record producer. He played guitar with the band T-Ride in the early 90s and their only album is one my favorite records ever. I showed him some of my demos and he convinced me to record Yellow Mind : Blue Mind. The idea behind that project was to ask some of my favorite musicians to collaborate on the recording. So I ask Graham Bonnet, who is my favorite singer since I was a little kid, Ed Mann, the percussionist from Frank Zappa and Trey Gunn from King Crimson to collaborate on the recording. The title was the idea of Mothers of Invention keyboard legend Don Preston and there is also a brief appearance by Alejandro Jodorowsky. So, I basically made a list of some of my influences and tried to put them all together. The recording process was very quick. I ended up composing and recording all the material in no more that 6 months. Then my friend Geoff flew to Barcelona and mixed the record in a week.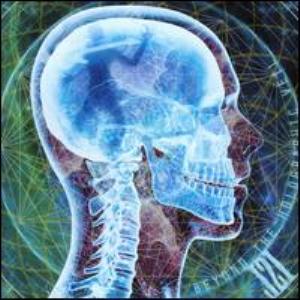 Your second and most recent album is the Beyond The Holographic Veil album from earlier this year. Please tell us more about this album.
Beyond The Holographic Veil is a longer more complex record than YMBM, since I had more time to compose and record this album. I went back to the original idea of YMBM and asked some of my favorite musicians to collaborate on the record. This time Don Preston, Scott Thunes, Ed Mann and Robert Martin from the Zappa band, Reeves Gabrels and Mike Garson from the David Bowie band and Marco Minnemann and Geoff Tyson among others played on this record. It's a more vocal oriented record although half of the tracks are instrumental. There are two tracks that are really special to me, the first one is the "Shadowlife trilogy". This song has an intro and an outro on piano by legendary pianist Mike Garson and features Scott Thunes on bass and Reeves Gabrels on lead guitar. If I had to choose only a song of mine it would be Shadowlife without a doubt. The other special track would be the Jupiter Trilogy, which is a 6:20 minute long drum solo by the great Marco Minnemann. The idea was to build a musical composition over that vistuoso drum solo and I have to tell you that this is a really hard thing to do. Even world class musicians like Scott Thunes and Ed Mann that are used to play the most complex musical arrangements with Frank Zappa had a hard time dealing with it. I first sent the drum solo to Scott to put a bass part over it, so he actually did the hardest work. Then I sent it to Ed and he put some electronic percussion. When the piece came back to me both Scott and Ed told me they didn't like it at all. I had the daunting task of turning that monster into something that could be enjoyed. I'm actually very happy with the result and most of the Zappa fans that buy my albums tell me that this is one of their favorite songs. Beyond The Holographic Veil is a also a concept album that deals with the nature of reality and perception, so the booklet that come with the CD has a lot of information about this subject that keeps me awake at night.
How is the availability of your two albums ?
Both albums were released by labels from the UK. Originally YMBM was released by Voiceprint and BTHV was released by Floating World. Floating World has also re-released YMBM this year. I think the albums are very easy to find everywhere. Even in Spain you can find them easily. You can ask in any of the record shops all around Europe and if they don't have it in stock they will get them in a couple of days from the distributors. It has also distribution in the US. Also you can buy it from all the important online dealers like Amazon, etc...
For those of us unfamiliar with your music; how would you describe you music ?
My music is hard rock with progressive strokes. I also try to build a concept for every project I work on. For example in YMBM I compose 7 tracks with 7 intros and 7 outros and BTHV is based on a specific subject.
How is the creative processes in your band from coming up with a riff to getting it onto an album ?
I basically compose everything that I record so there is not much room for band collaboration. Usually I leave a space for a solo or ask some musician to compose an intro or outro for a specific track. There are two methods for me to compose music. The first one is I suppose the normal one. Sometimes I come up with a riff and over a certain period of time i come back to that riff and slowly develop the whole song. Sometimes it takes years from start to finish. The other method is that when I'm in the studio I like to compose some tracks on the spot, so I use some of the riffs and ideas and develop them into full songs during the studio time. It's like improvising a solo with the guitar but with composition. This method is very rewarding and some of my favorite songs have been composed that way.
What have you been up to since the release of the Beyond The Holographic Veil album and what is your plans for the immediate future ?
I'm recording a new album at the moment. It's a more complex album in terms of musicianship than the previous records. Longer songs with lots of changes and longer guitar solos. I'm recording a song for a CD project called "On Broadway", that is a Zappa tribute CD compiled by Andrew Greenaway(
www.idiotb*****d.com
) and will be released by Cordelia Records next year and I contributed recently to another Zappa tribute CD called "21 Burnt Weeny Sandwiches that has already been released by Cordelia records, too. I have composed some songs for Graham Bonnet that he will probably use for his upcoming Alcatrazz or solo albums. I also spend my time writing articles for various music magazines and I specially like the monthly guitar column I write for Total Guitar (Spain Edition).
To wrap up this interview, is there anything you want to add to this interview ?
Yes, I have recently started to use Facebook to have a closer contact with fans. Until recently I relied on Myspace and
my website
but I find Facebook is certainly the most easier, quicker and effective way to communicate since virtually everybody is using it now. I encourage everybody to
join me there.
Thank you to Joseph for this interview