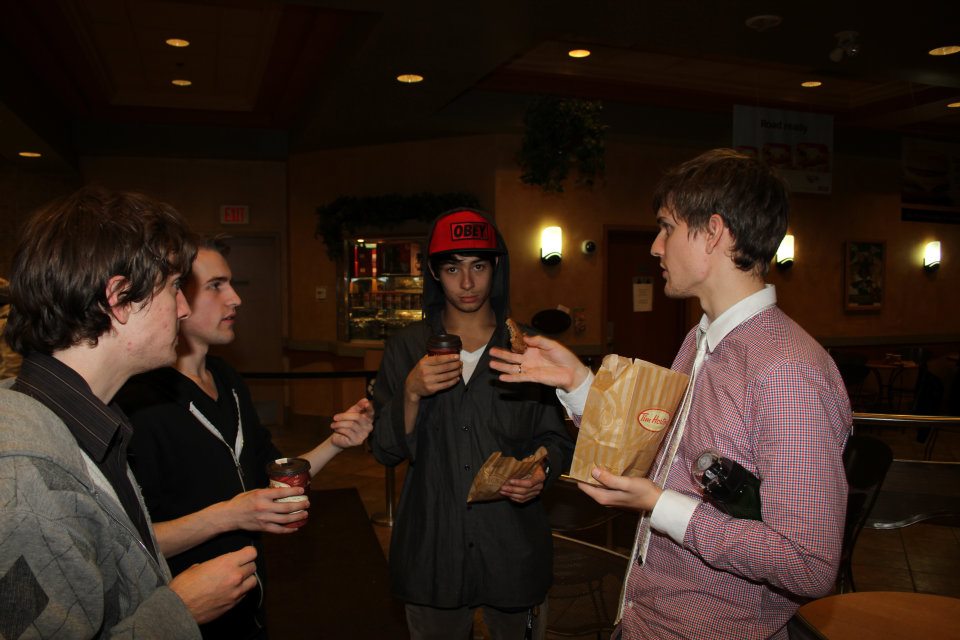 Canadian quartet CRIMINAL CATERPILLAR was formed around 2007, and consist of Eric Wettstein (guitars, vocals), Kevin Britten (keyboards, percussion), Sean Mitchell (drums) and Malcolm Wanless (bass). The members bring with them a solid education and knowledge of jazz and classical music, knowledge that comes to good use when they compose material for their band. Criminal Caterpillar have one album to their name so far, Thanatos and the Archangel, which was self released in November 2010.
I got in touch with them and Eric Wettstein answered my questions.
#################################################################################
Your biography has been covered in your ProgArchives profile so let's bypass the biography details. But which bands were you influenced by and why did you choose that name?

We could go down and list a bunch of classic or modern progressive bands that everyone here knows already, but a large part of our sound comes from outside that world too. Seriously, check out jazz groups like Kneebody, Jason Linder's Now vs Now, Tigran Hamasyan's Red Hail, The Avishai Cohen Trio, Aaron Parks and Wayne Krantz, or classical composers like Samuel Barber, Peteris Vasks, Giya Kancheli and John Adams. There are also some amazing rock groups that might not fit into the progressive category entirely but have also played a major role in influencing our sound such as Gruvis Malt, The Dear Hunter, Anathallo, Efterklang, Patrick Watson and The Reign of Kindo. Also, Eric Wettstein was practically raised on the SNES, so videogame soundtracks from Final Fantasy VI, Chrono Trigger, Secret of Mana (and Evermore) to name a few were monumental in making him pursue a bachelor's in music composition in the first place.

Speaking of the SNES, the name comes from an incredible game called "Earthbound." The majority of the enemies the player encounters are either hilarious, or have some alliteration or joke behind their name. During one rehearsal, we printed off a list of all the enemies in Earthbound and had it down to Bad Buffalo, Mr. Molecule, Bionic Kraken, or Criminal Caterpillar. We had to give it to Criminal Caterpillar, as that enemy has the honor of awarding the player with the most experience in the game (other than it's counterpart the Master Criminal Worm, but that would've been a horrible band name).

How is the music scene in your area and where does your band fit into this scene?

Vancouver, Canada is lacking in the progressive scene; many bars and clubs feature band after band trying to ride off Nickelback or Hedley's success. There seems to be a progressive-art-music uprising however, as some great bands like Efterklang and Patrick Watson roll through town.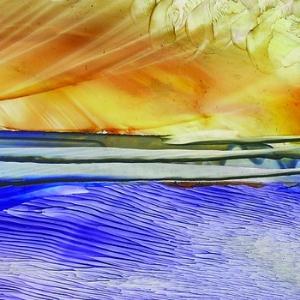 Your debut album Thanatos and the Archangel was released last year. Please tell us more about this album.

Thanatos and the Archangel is a lyrical concept album that depicts a world where the government is developing viral weaponry to combat hostile foreign regions while the media delivers untruthful messages to the largely ignorant public to justify the war at hand. For the majority of the album, the listener follows Nathan Leponts, an insomniac who fears the world will end from the cold war if he goes to sleep. He soon discovers his father's work for the government is developing the pathological virus "Thanatos," and by trying to stop him, he soon becomes the first to have the drug administered on. After that point, things start getting really crazy, but we'll save the spoilers for those who haven't listened to the album yet.

Musically, the album was created between the years of 2006-2010, so some of the songs have more of a crossover-prog feel (picture The Mars Volta) while others are progressive rock music influenced by jazz and classical harmonies as the band was studying music at universities around Vancouver at this time.

From where can this album be purchased ?

For those looking for a digital copy, please visit our bandcamp page – we also post the majority of our newest songs here first. The pricing is by donation, but know that every penny of your donation will go directly towards the production of our next album in 2012, which we're putting much more money into to have recorded as professionally as we can afford. It is also on iTunes for those who have some gift cards to use up.

for a physical copy, visit http://www.cdbaby.com/cd/criminalcaterpillar

For those of us unfamiliar with your music; how would you describe your music ?

Genres are always tricky – we simply call our music artistic-rock, as our primary motive behind making the music is to have some form of artistic meaning behind the songs, either compositionally or lyrically. However, the jazz harmonic language plays a major role in our music (as all of us have a diploma in jazz studies from universities around Vancouver), so that complicates things even more. We'd rather the listener focus on our attention to groove and melody rather than argue if it is progressive-rock or art-rock, etc.

What have you been up to since the release of Thanatos and the Archangel, what is your current status and what is your plans for next year ?

The newest songs we have been writing are all quite different from the material on Thanatos and the Archangel; there is no epic underlying story that weaves the song together, and no 30 minute tracks this time around. Instead, we are focusing on making our next album tackle the concept of a relationship, and is much more challenging musically to pull off. Already, there are 2 songs which have sections in 11/8, one in 15/8, some are the heaviest we have ever written while some are the quietest. The album is therefore shaping up to be incredibly dynamic and emotional, with a greater focus on memorable melodies and more personable lyrics. Rest assured, it is far from being a cheesy love album, haha.

To wrap up this interview, is there anything you want to add to this interview ?

If you're interested in what we're up to, join our facebook page, and send us an e-mail if you're interested in joining a mailing list, new songs, if you hate us and really need us to know, or if you want to say hi. We appreciate all of the music lovers around the world who have found our album in some shape and form and have given it a listen. All four of us have decided to pursue music as a living, so by reading this interview or checking out our music, you're giving us a small sliver of hope that we're making the right decision with our lives. And, we'd like to give a huge thanks to Torodd for taking his time to ask us these questions.

Thank you to Eric for this interview