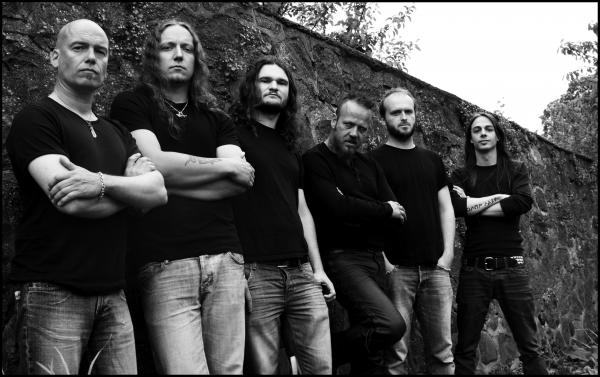 THIRD EYE are a progressive metal act from Odense, Denmark. They were formed in 2003 by a group of students at a local music school. One of their teachers joined the band. Their style is a heavy progressive metal along the lines of SYMPHONY X and ANUBIS GATE, but with less focus on power metal and more on groove and thrash elements. They released a demo in 2005 and started working on their debut album in 2008, but it was not released until May 2010.
I got in touch with Michael for the story.
#############################################################################
When and by whom was your band born ? Did any of you, past and present members, play in any other bands before joining up in your band ? Why did you choose that name and which bands were you influenced by ?
The band was formed in 2003. I was teaching Music at a school and I had a bunch of really talented pupils. One day I asked Martin Damgaard (drums), Thomas Kuhlmann (guitar) and Andreas Schumann (bass), if they would try out some songs I made, and the songs has never sounded better. The band was a reality. In 2007 Per Johansson (vocals) joined the band and last Simon Krogh (keys) entered in 2009. We all had bands before, and some still have. Simon plays in a Deep Purple cover band called Highway Star, Martin and I played Black Sabbath/Ozzy cover in Sweet Leaf, Thomas had a cover band with pop and rock music and Andreas played in some crazy sailor band. Per was a vocalist for Fate in many years and a lot of other bands as well and also have a band called Ureas with his wife. For my own part, I have played in several bands through the eighties and nineties, among others Prophets of Doom and Northern Empire.
Third Eye was a name I came up with almost immediately after the band started. I took some time thinking it over, but in the end we all agreed that the name matched the music.
We all have different musical influences, but we have a center in prog. Metal. We all like prog bands such as Symphony X, Dream Theater (the older stuff), Scar Symmetry and Opeth to mention a few. But we also like Pantera, Iron Maiden, Dio, Black Sabbath and a lot of other great Metal bands. Many of us like other genres too, from rock to fusion and acoustic music.
How is the metal scene in Denmark now?
The scene is groving very fast, and I must admit that I donīt know half of the bands around, but there is a lot of talent and the scene have never been stronger than it is today.
Volbeat is off course a great eye opener for the rest of the world to Danish metal bands, but also Hatesphere, Mercenary and Mnemic has placed Denmark on the map. What we donīt have a lot of is progressive metal bands. A couple worth mentioning though: Anubis Gate, Beyond Twilight and Pyramaze.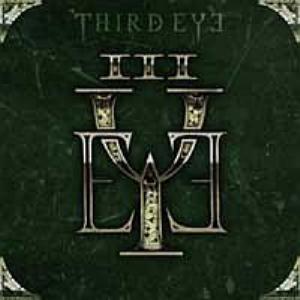 Your debut album Recipe for Disaster was released last year. Please tell us more about this album.
It is an album that has been on its way for many years. Some of the songs are more than 10 years old, but most of the songs were made up to the recording of the album. We worked for a long time with every song till we all were satisfied. It was a strange way we approached the recordings cause we had only heard 5 songs with cue vocals from Per, so when he came and played the songs with vocals we all were blown away. The man just created a wonder! In the eleventh hour we had to let our former keyboard player Rasmus Kostending go. We didn't know what to do, until Per suggested that we could ask Finn Zierler (Beyond Twilight), who was an old friend of the band, if he wouldlike to play some keys on the album. Finn luckily said yes, and he did some amazing stuff on three songs.The rest of the keyboard was played and composed by Tommy Hansen (Jailhouse Studios) who also had a great feeling for our music, and he also mixed the album. – With great Success!
For those of us unfamiliar with your music; how would you describe you music ?
We try making music that has a story. It is like a journey through darkness, light, evil, joy, sadness and anger and propably much more. We want the music to evolve in the direction that the different parts take us. It is like a painting that we work on until we all are happy with it. If you ask me who we sound like, I would say we are a split between Dream Theater, Symphony X, Psychotic Waltz, Mercyful Fate and Megadeth. But there are a lot of other influences too and if you asked someone else they might give you a whole other description.
You are currently working on your new album. What can we expect from this album?
The 10 songs on Recipe for Disaster are very diverse, and that you will experience on the next album too. I believe it will be a little heavier, maybe a little more odd time feelings. Some songs will be complex and others more straight ahead, but never boring, that we can promise. We try for every song we make to make it its own.
Besides of working on the new album, what is your plans for the immediate future ?
We just had a job with Pretty Maids, then we have some live gigs through the winter supporting Danish act Artillery and then we will see what turns up. We have some folks helping us getting some jobs, and it seems like itīs going in the right direction.
To wrap up this interview, is there anything you want to add to this interview?
We would like to thank all of you people who bought our debut album and all the people who supported us through the years. Thank you for the interest in Third Eye - we wish you all a happy new year!
Thank you to Michael for this interview

Their PA profile is here and their homepage is here