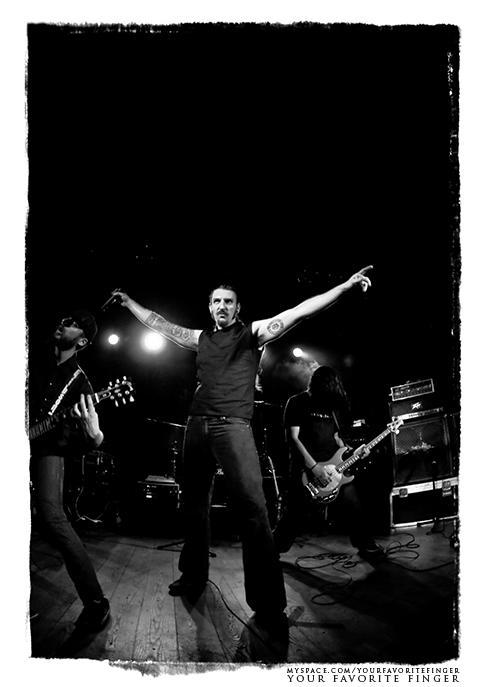 NAHEMAH is a progressive metal band from Alicante, Spain consisting of Pablo Egido (vocals), Paco Porcel (bass), Miguel Palazón (guitars), and Robert Marco (guitars) formed in 1997. The band has gone through several line-up changes and is currently looking for a drummer.
I got in touch with the band and Miguel answered my questions.
#####################################################################################
Your biography has been covered in your ProgArchives profile so let's bypass the biography details. But which bands were you influenced by and why did you choose that name ?
At this stage NahemaH is a band that is more than a decade and a half old, so we had the opportunity to get the influence of a lot of bands and styles.
In the early years we were influencied by Amoprhis, Dark Tranquillity, Opeth... but nowadays we are influenced by other kinds of music, not especially death metal, we have to add to our old influences stoner rock, electronic music, and the ultimate tendences of vanguardist sounds.
The name came from the dark beauty, because Nahemah was the godess of the dark beauty in old Babylon. And we really liked it.
How is the music scene in your area ?
To have a band like NahemaH in our country and especially in our area, means that you will find yourself alone and without support. You have to love so much what you are doing and composing because there is not an "experimental-progressive" public. That's why you will find more fans of NahemaH outside than inside Spain.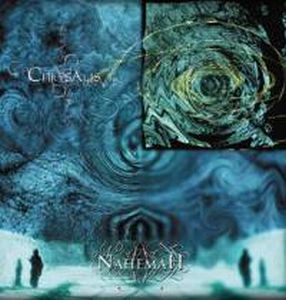 Over to your three albums so far. Your debut album Chrysalis was released in 2001. Please tell us more about this album.
It was our first step in our career. I love so much this album, despite that the style is quite different than its predecessors. We were very young in that time and Chrysalis was created in an age full of fresh ideas and passion.
Then there is a six years long break. What were you up to during these years ?
We were trying to build up again a fallen line up. We had really problems with the old members and in our area is really difficult to find members with Nahemah's profile. It was a hard job but we finally found the people that was able to fit in the commitment that means to be a member of NahemaH.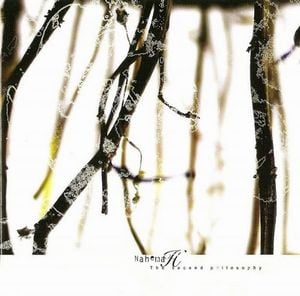 Your second album The Second Philosophy was released in 2007. Please tell us more about this album.
It was one of our more important releases of NahemaH. Thanks to The Second Pilosophy we could open the frontiers of our band in all aspects. We sign a deal with the Lifeforce Records and that provoqued us to be listened in more countries and gave to us the opportunity of playing tours otuside Spain. In this album we started to create our own style.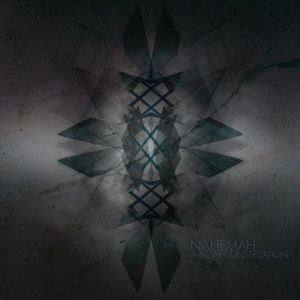 Your third and so far final album A New Constellation was released in 2009. Please tell us more about this album.
With this release we gave a step forward in our music. The style we started to play in The Second Philosophy got more perfection and intensity in A New Constellation. We had a lot of great reviews in the media that show to our public that consolidation of our style and our job as musicians inside the band.
How is the availability of your releases ?
Is not difficult to get our albums you just only have to visit our website, our label's website or to us in our gigs.
For those of us unfamiliar with your music; how would you describe you music and which bands would you compare yourself with ?
NahemaH is a band that likes to play and compose uncommon things. We are a cocktail of all our influences but is very difficult to fit us inside a concrete music style. We say that we do Experimental Metal because in this style you can do whatever you want and feel free.
The closest bands to our style are Amorphis and Katatonia.
What have you been up to since the release of A New Constellation ? What is your current status and what is the plans for your band in the future ?
After the release of A New Constellation we had the opportunity of playing in some festivals (WGT, Hellfest, ProgPower Europe) and play some tours with Ghost Brigade and Insomnium and the last one that we supported Amorphis in their last tour.
At this stage we have taken a very important break for composing our next album. We are very excited about it because is going to be our best album so far.
To wrap up this interview, is there anything you want to add to this interview ?
We want to thank to all the people interested in NahemaH and we hope you to stay tuned with our news. The new album will be a big surprise to all of NahemaH fans.
Thank you to Miguel for this interview