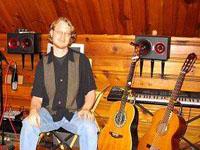 Steve Unruh has been producing some of the deepest, most organic true-to-life music around for nearly a decade in both his solo outputs and as a member of Resistor.
I got in touch with him for his story.
##################################################################################
Your biography has been covered in your ProgArchives profile so let's bypass the biography details. But why did you take up music and which bands/artists were you influenced by ?
I think I've been destined to be a musician for my whole life. There's something deep inside my psyche, which feels like a restlessness in my chest that's only satisfied by music. I want to partake in music as a two-way conversation – listening to others' music, and making my own music for them to hear. Ideally, we all influence each other.
I've been influenced by a pretty wide variety of musicians. When I was a baby, my parents found that my colic could be soothed by playing music – particularly jazz and blues, so my brain was learning jazz before I learned to speak.
At age 6, the local violin teacher gave a presentation at my school. She passed a little violin around, and everyone tried it. When it was my turn, all I could extract from the instrument was a horrible screech. The other kids laughed. I held the violin close and whispered, "I'll get you for this." It took me a year to convince my parents that I was serious about violin lessons, but starting at age 7, they shuttled me to lessons every week and helped in any way they could. I started drums at age 10 as a joke, teasing my dad that buying a pair of drumsticks at a book fair would inevitably lead to me becoming a "long-haired rock-and-roll guy". (Little did we know!)
So, as a child I was absorbing classical violin studies, and going through phases of listening to pop, hip hop, and "big hair" metal. Suddenly, at age 12, the coolest thing I'd ever seen showed up on TV: A Rush video. Odd time signatures, social commentary on nuclear proliferation, a giant hybrid acoustic/electronic drum set… I was like a moth drawn to a flame, and I knew: "I want to do THAT."
So, I eventually bought the entire Rush collection and a big drum set. In college, my friend Laura got me into the Indigo Girls who had just come onto the scene (they were so cool; hence my acoustic folk tendencies). I discovered Yes and developed an obsession for their music which continues to this day. I also loved Eric Johnson's "Ah Via Musicom", and still consider that to be one of the greatest guitar albums of all time, because technique always takes a back seat to melody and style. I studied Spanish classical guitar in college, and I think that influence shows up a lot in my music. As I've gotten older, I've gone through a major John Coltrane phase. My wife is Bengali, so I've listened to a lot of music from the Indian sub-continent.
I guess my influences form a sort of international stew that sloshes around in my head. But for certain, progressive music is a predominant flavor in that stew, and something which I feel particularly close to, as "MY music".
How was the music scene in your area when you started up ?
I grew up in a small town in a rural area, so there wasn't a music "scene". I think the lack of a live music scene is one of the reasons I've always been drawn to recorded music. From my birth, great music in sparkling hi-fi was available on our record player, and later CD players, and despite me being in the middle of rural Kansas, it felt like I was right next to the musicians. That's the power of a great recording – to transport the listener and the musician through space and time, into the same performance aura.

As to my musical development, my school band director had connections with the pro jazz world, and shared those connections with me. So, during the summers I got to take drum lessons with Butch Miles (of the Basie band) and hang out with some really amazing musicians.
I then went to a small college – also essentially without a local music scene – but the school was full of great musicians and teachers, and it was an inspiring time. I was the drummer for our college jazz band, and played violin in our orchestra. It was there I met Laura Cossey (with whom I formed Sign of Saturn) and met the guys with whom we formed Deadwood Dyck. (Yes, we knew that was a silly name when we chose it!)
We tried to make our own scene… playing small bars in the nearest city (Wichita, Kansas), playing gigs at peoples' houses… as a joke we once played a guerilla-style gig in the college library lounge. Deadwood Dyck got hired as the house band for the local bar. We played a graduation party for some football players in a wheat field with 300 people and 13 kegs of beer which was nuts… I got a headache, fell asleep in my car, and woke up alone in an empty dark field – turns out a huge fight had broken out, and the cops sent everybody home. There were a lot of awful gigs, too. Sometimes no one would show up. Sometimes the car would break down. Sign of Saturn once had to make an early exit from a trucker bar… it was frighteningly like the chicken-wire bar scene in "The Blues Brothers" movie.
After college, Deadwood Dyck disbanded, and I wanted to devote all my attention to Sign of Saturn. Unfortunately, that didn't work out. I had also allowed my personal life to become a mess. So, after being surrounded with friends, being simultaneously in two bands, a school and community orchestra, and a jazz ensemble, I suddenly found myself completely alone. That was 1997, when I made my first solo album.
This is an archive based interview also intended for the fans you get well after both you and I have passed away so let's go straight to your albums. Please give us your long or brief views on your albums, starting with.......
[SU] – That's an ambitious thought, isn't it? I'd probably need a much higher level of popularity and sales to ensure that people find my music when I'm no longer here to promote it. Nonetheless, a goal I've always had is to make recorded music of lasting value. I probably fail most of the time, but occasionally the stars are aligned and I create something special. You never know – it has happened before, when a composer's works are relatively unknown until years after they're gone. Anything's possible.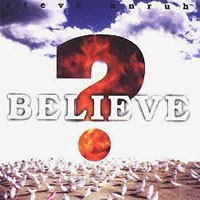 Believe ? from 1997
My first solo album. In retrospect, Believe sounds a little rough-edged and naïve. But it shows the development of my musical style. In 1996, I was a mediocre folk singer and a pretty decent rock drummer. Somehow, just one year later in 1997, I made this ambitious concept album. For me, it's like looking through a scrapbook.
My life was a mess at the time I made Believe, and I was trying to spin something beautiful out of the nothingness by making the album. I'm not sure how it reads from the listener's perspective… it's probably interesting if you've heard my other albums and you're curious about the development of my style, but not the first place to start listening.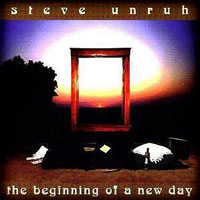 The Beginning Of A New Day from 1998
I was still alone, disillusioned and irritable when I wrote BoND. So this album was fueled by the dysfunction and unfairness I experienced and saw around me, realizing that part of it was my fault and part of it was society's fault. The lyrics reflect this, and although they often lack nuance, there's a burning desire for something more evolved and meaningful, which resonates with me to this day.
I'm suspect this album is easy to be mistaken for egotism. ("Who does this guy think he is, making these statements about how I need to change my ways to see the true meaning of things, etc?") In truth, I was pondering these things to myself, not trying to preach at the listener. Although at the time, it probably didn't matter – nobody was listening to my CDs or showing up at my gigs anyway.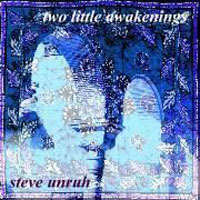 Two Little Awakenings from 2001
At the time, I thought I was crafting the final installment of a trilogy of acoustic-progressive albums. TLA took 3 years to create, because life had gotten much busier in the meantime with marriage and a full-time career, plus I was teaching myself how to do semi-pro home recording. (TLA was the first album I recorded myself at home.)
I was in transition at the time of release; having ended a 3-year career as a music teacher for a public school system and beginning studies for electrical engineering (which remains my career to this day). I was back in college, in artistic Lawrence, Kansas, so I think the album feels ambitious, engaged, and more emotionally positive than Believe or BoND. (Unfortunately, with the exception of one fantastic gig at a friend's barn, the local music scene was apathetic to my attempts to perform the material live.)
The original album was a 2-disc set, which wandered too much. In 2005, I re-vamped the album by stripping out the less-punchy stuff (which is now available for free on my website as the EP "Songs From the Flowered Chair"). I remixed/remastered the best stuff, and it's now a "single" album… albeit nearly 80 minutes long.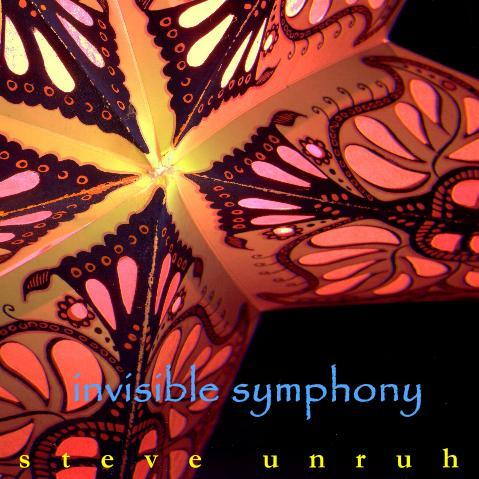 Invisible Symphony from 2002
Having a cocktail party with mixed company, or sipping some fine spirits on a relaxed evening? This is the album for such occasions. I'm not going to pummel your brain with high art or social commentary; I'll just play some nice instrumental music. (Actually, Invisible Symphony contains some of my favorite musical moments, and I'll probably make a follow-up in this style someday.) Sound quality is surprisingly good, considering I recorded it in a walk-in closet!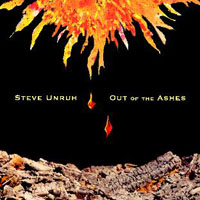 Out Of The Ashes from 2004
…and then the Iraq war happened. I watched the American public get riled up and sold to war by the military-industrial complex. So, I made Invisible Symphony because I enjoy the process of making art. But I made Out of the Ashes because I had something to say and I couldn't hold my tongue. So we're back to "fiery art concept" here; definitely not the album to play around the wife, as the prog adage goes.
I've always thought the sound quality is a little "harsh" on this one, and despite my best efforts, I can't seem to improve it. But the album is full of attitude, and then some.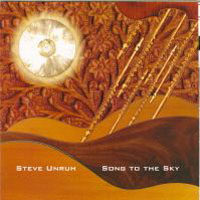 Song To The Sky from 2005
Hope returns, along with a desire to connect with The Divine. Gone are the gritty electric guitars and angst. It sounds like I read a bunch of Thich Nhat Hanh between Out of the Ashes and Song to the Sky. And in fact, I had read a bunch of Thich Nhat Hanh between Out of the Ashes and Song to the Sky.

There's some really good stuff on SttS, and I consider it one of my top solo albums, right behind the next two…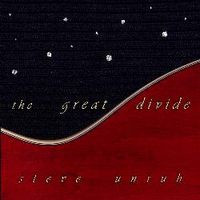 The Great Divide from 2007
This is perhaps my most challenging album to absorb as a listener, and in my opinion, it's my highest artistic achievement so far. This is the album which I most hope gains a following, somehow, someday. If people spend their time with one Steve Unruh solo album, I hope this is the one. (And then I hope they like it so much they check out Challenging Gravity, my other top favorite!)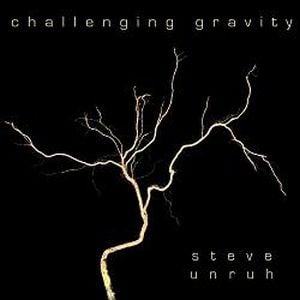 Challenging Gravity from 2010
An easier listen than The Great Divide, but still alternatingly beautiful and jarring. I think this is my most mature album, and it has the best sound quality. Life, in its infinite complexity, had run me through triumph and tragedy during the years between 2007 and 2010, with tragedy ultimately leaving the deepest scars. If, in casual conversation, people ask me what kind of music I do, I'm quick to point out the artistic ambition of The Great Divide. But as time goes by, I'm starting to view Challenging Gravity as the true measure of my heart and mind.
And finally; the five samplers albums.
These are just little introduction/promotion pieces, I don't view them as part of my "body of work".
It is my understanding you are a musical chamelon who change style on a frequent basis. But what is your musical philosophy ?
Music, to me, is that wonderful collection of sounds which expresses my humanity so effectively that my humanity itself is deepened and expanded by having made it. Music helps define, and then allows me to experience, my life. Feeling this, what else can I do but avidly follow its path, wherever it seems to lead?
You are also involved in Resistor. How do you balance your solo career and song writing with the demands of Resistor ? Which material/songs goes where ?
I don't balance them very well; they all fight for my attention. And nowadays, I'm also involved with The Samurai of Prog, so my music-making time and energy are really overbooked.
I once heard that a lifelong musician is someone who can't NOT play. I'm like that; I'll lose my mind if I don't spend an hour or two writing or playing music every day. Music doesn't put food on my table or mow the grass or help my relationship with my family. But without a daily effort dedicated to music, I quickly become a very cranky, inferior version of myself.
To most effectively keep that restlessness at bay, I try to stay open to the muse; following it wherever and whenever it appears. Sometimes, it's a new solo song, sometimes, it's a new Resistor song, sometimes, it's a Samurai song, sometimes it's an evening of unrecorded improvs never to be heard again, sometimes it's customizing a guitar, and sometimes it's doing something totally non-musical to maintain balance.
I keep chipping away at composing and playing, until I gradually I accumulate enough material that the character of a new album emerges. (I think in terms of albums, not singles.) At that point, I become more focused to fill in the blanks between the finished material, to more clearly see what's yet needed to make a well-composed album-as-a-whole.
Resistor is probably the most fun I can have with music. I don't have to compose the details of a song; I can just bring those guys a basic outline and they'll make it great. Or, we can just improvise, spending an evening exploring melodies and rhythms for the sheer joy of it. For most of my solo musical career, I didn't also have a band. Now that I have such a great band, my solo music has gotten scaled back. I still care deeply for my solo acoustic-y stuff, and I'm sure I'll make another solo album someday. (Perhaps several!) I still write solo songs; just less frequently for the time being. For now, I'm living in the moment with Resistor and The Samurai of Prog.
You have had your fair share of experiences with the music industry and various gigs promoters. What is your experiences with the music industry and the whole gigs scene and what do you believe the future will bring for the whole music and entertainment business ?
I have absolutely no idea! Because I make my living as an engineer, I stay blissfully unaware of the business side of the music business. All I care about is making great music and playing fun shows.
What is your plans for this year and beyond ?
For 2012:
New Resistor album.

New Samurai of Prog album.

Resistor has a new tune on the Colossus Project "Decamerone", just released.

15-minute Samurai of Prog original tune for the forthcoming Colossus Project based on H.P. Lovecraft's works.

Beyond:
I want to write and record an acoustic flamenco/jazz/rock album with Kimmo Pörsti and Jan-Olof Strandberg

Who knows what else! Other things I'm interested in are writing string chamber music (I've got full support from my wife on that one!), more solo albums, perhaps collaborations with certain other musicians I secretly have in mind, getting better at saxophone… we'll see what unfolds.
Is there anything you want to add to this interview ?
Thanks for your interest, and thanks for your patience – I knew it took a while for me to respond.
And thanks to my listeners… without your support in recent years, I probably would have stopped publishing my music. Now I feel like I'm in the middle of my musical journey, and we have a long and interesting road yet ahead!
Thank you to Steve Unruh for this interview



Edited by toroddfuglesteg - January 24 2012 at 08:24