Spiral
An interview by Jim Russell - March 2012
Only so often will a band excite me to the point where I drop everything to put together an interview.
Spiral
is a band which instantly perked my ears and I devoured their catalog. I loved the adventurous sound and unbridled creative enthusiasm, you can just feel how juiced they are with their project. Spiral is a collaboration of two very smart guys, two friends on a mission to tell stories while creating music which "breathes sand." Their desert surroundings in the southwestern United States permeate their blend of progressive rock, which at times veers from early Floydian space rock to what we call heavy-prog, from doomy psych to trippy Sci-Fi soundtrack music to several points between. Scorched cactus-prog with Gila monsters on your shoulder and raptor cries overhead. Above all else, they understand the color and personality of sound and its presentation.
Your car has just broken down in the middle of the New Mexico desert, steam poring out of the front end. Your cell isn't working and with no AC things look bleak. You can't shake the sudden feeling of dread. A single dilapidated structure in the distance doesn't look inviting, in fact through the binoculars it looks like a place where the Manson family might hang. Without any other options, you start walking.
The music of Spiral kicks in…..
I'm very excited to introduce
Aaron Frale
and
Chris Boat
of Spiral to ProgArchives, along with one of their guest musicians
Felicia Karas
.
-First off, welcome to PA! There are relatively few biographical details out there about Spiral, so please start by giving readers some background on your upbringing and formative years.
Chris: I am incredibly happy to be on PA! I've used this site for many years to discover new bands. This is a hell of a resource.
My step father is a wonderful musician, so I grew up surrounded by musical equipment. He had an entire room dedicated to it and I remember watching him work when I was young. He seemed to use a million chords which lay coiled and snake-like all over the floor and he had two or three shelves full of electronic boxes with strange blinking lights. He sat in the middle of all this electronic chaos, with a guitar and a microphone and created perfect throbbing sound. He would often play "knights in White Satin" by The Moody Blues for me and I was entranced.
You'd think that this would entice me to want to learn to play an instrument, but it didn't. Instead, I became obsessed with the equipment. The vocal processor and the old Tascam 4-track recorder were my favorites. When I was a young teenager I took an interest in recording. I could feed our Casio keyboard through the processor, tape down one of the keys in order to play one continuous tone and then layer on the effects. The process of morphing one tone was my instrument. Once I was done with the first note I could rewind the tape, tape down another key and add another layer to the song. Once that was done I would use my dad's Roland drum machine to add some drums and then I would yell and scream on the final track. The result was always weird and never very good, but I loved the art of creation. Also, because I never wrote anything down, each performance could only be done once. I couldn't go back and do it the exact same way again.
My step father encouraged my exploration and taught me whatever I wanted to know. First I wanted to learn a few chords on the keyboard, then a scale on the bass followed by some guitar chords. During a really prolific summer I was making a tape a week. After the song was finished I would create an album cover using paper, pens, and usually a picture from National Geographic magazine. I still have a few of these tapes lying around.
I've never mastered an instrument, but I mastered the equipment, I learned just enough about the instruments to make songs. For me this is the underlying aesthetic of Spiral. Each song is an instrument and every sound must serve the song. The song can't grow into its own entity if the musicians are worried about getting their solo, or showing off their super-fast licks. The song tells a story and creates an emotion, everything else is baggage.
I played live a few times as a teenager, but most of my work was in the studio layering sounds and bringing in any person I met that could play an instrument.
On a side note, Spiral often brings in my step father as a guest musician. His name is Denzel Thompson and he does most of the vocals (especially those that my strange ass voice can't do justice) on "The Capital in Ruins" and "Citizen". On our most recent record "The Traveler", he sings "R.I.P. Rip".
Aaron: I was terrible at sports. Kid brothers were picked over me. My dad was Mr. Sports in high school (football, wrestling, you name it) and I didn't want to disappoint him so I kept up with sports. Finally, I worked up the courage to ask for piano lessons instead. My dad was very supportive and wondered why I didn't ask earlier. After a few months my parents bought me my first guitar. I kept up guitar and piano lessons for a few years but I wasn't very good. I read music at a third grade level. Those few years however, were enough to get me started.
I really loved metal in high school. In fact my dad took me to see Metallica when I was 13. Little did I know that was the last show they would play with long hair. After the concert I started a Metallica cover band (though we really just sat around smoking pot and never played a single song! We certainly talked about it!)
I remember once in my undergraduate years playing my acoustic guitar between classes. I'm usually pretty oblivious to my surroundings. (If I were a detective, I would be the worst. Imagine me talking with the autopsy person, "He was murdered via decapitation! Now why didn't I notice that earlier!") After playing for a while I looked up and there was an audience. One lady even thanked me. For the first time I had connected with an audience emotionally.
-I was particularly intrigued by the "desert born" comment and "playing childish games amongst the dunes and cacti" which you have on your site. How long have the two of you been friends and tell us about a childhood in the desert.
Chris: When I was young we lived on the edge of civilization. Look down my street one direction and you had pure suburban sprawl. House after house, each looking almost the same as the last, look the other way and it was pure open mesa. Dirt and tumbleweeds. Spiny shrubs and dwarf trees. It's hot and gritty and the spiny plants often make it a painful playground, not to mention the big f**king ugly insects. Look up the insect we call "child of the earth", you'll see what I'm talking about!
Anyway, I would wake up on Saturday morning and be out the door before my parents were even out of bed. The mesa called and I explored every sandy arroyo and dried up river bed. The mesa has a spirit and I let that spirit into my body. It watched me grow year by year. It watched me play, it watched me fall in love and receive my first kiss. It stood by and listened while I poured out all my teenage drug induced thoughts and now, it watches my young daughter, when my wife and I take her out to play in the same places I did.
The desert looks like a sh*tty place to live when you're used to greenery, but it is beautiful in a way that is impossible for me to explain.
I think I've known Aaron for about 11 years. We went to the same high school, but we never met while we attended. When I did finally meet him we connected because of a pretentious conversation (hey, we were young!) we were having over coffee. Somehow the concept of love came up and I asked the small group we were with where they thought society's ideals of love should come from. Everyone said movies and TV except Aaron, who answered "books". We were great friends from that moment on.
-In more recent years, tell us about the formation of Spiral. How did the band come to be?
Chris: I had a small amount of local success with a band that I played bass and wrote songs for. We played live once a week and I felt that I had finally become a "real" musician because I could repeat my songs in a live environment. Because I am not a virtuoso on one specific instrument I've often felt inadequate amongst other musicians, but my band mates helped me work through that, they were an amazing group of people. Eventually we broke up, due mainly to the fact that many people in the band wanted to write and perform material that would make audiences happy, whereas myself and our guitarist were trying to take the band in a more experimental direction. I remember hearing over and over again that we had to keep songs fast, poppy, and fun so the audiences would love it, I heard this so often that I began to hate the audience.
Anyway, all of my music came to a grinding halt once the band broke up and I started working on my MFA in creative writing. I left music (which I always thought of as a hobby) and focused on writing. Fortunately, the music just wouldn't stay quiet. In the last few years of my MFA I started putting together a group of musicians from the English department. With this band I wanted to explore the more creative and experimental side of my music. We only rehearsed a few times and nothing really came together, except one of my classmates was an outstanding viola player, Felicia Karas. I think it all fell apart because the pull from all the creative elements in the band was making a mess of everything. We had too many ideas and they were all fighting to get into songs.
And then the world changed forever. My wife got pregnant and suddenly everything had to be rethought and restructured. I was working on my dissertation at the time so music had to be pushed aside. I finally finished my MFA just before my daughter was born, so I found myself with a little bit of free time, which I spent listening to a lot of old prog rock albums. As I listened to more and more of these records I started to get the idea for a space rock epic. Aaron had also recently got out of a band and I brought up my idea to him and he seemed interested. Before I knew it I was putting together another band.
This was incredibly bad timing. My baby was due any day, so a rock band was the last thing we needed. Before anything went too far I sat Aaron down and told him that I was interested in pursuing this, but we had to set out a couple of ground rules. First, we couldn't hire a drummer. Drums are incredibly difficult to record properly and it is an incredibly loud process. If I tried to bring drums in, the project would never get off the ground, my wife wouldn't have it. The second ground rule was harder to swallow, I wouldn't play live. If I was going to be a dad I needed to be at home with my family, not out drinking and playing at bars. Also, I still had this disgust with trying to fit my music into this small square that would make the audience get out of their seats and dance. These were big decisions, but Aaron agreed and within the week we had recorded the track Azimuth with Felicia as our first guest musician. Two weeks later we had the backing tracks for most of Citizen recorded and one week after that my baby girl was born and Spiral dried up and died on the vine.
Anyone that has a child will know that the first year is complete chaos. My wife and I both graduated around the same time and she decided that she very much wanted to chase down her career. Since writing is something that can be done at home we decided that I should stay home and take care of the baby. This was a new job and one that I wasn't really qualified for. Fast forward a year and I'm a housecleaning, baby raising pro, which meant I had about an hour of free time every day. So I started kicking the idea of recording around again. I called Aaron and he seemed interested, but he was ridiculously busy, so we couldn't start for another month. Citizen would have to wait, but I wouldn't. I took my one hour of free time a day and recorded "The Death of Billy Jensen", our first record. Aaron eventually came in and added some guitar bits here and there and then we released it.
I learned quickly that not playing live was actually a blessing. Once I finally let go of the notion of writing songs that could be performed on stage everything spread out and expanded. The first song I recorded was Dirt. I layered keyboard after keyboard, then added guitars and bass. The vocals are slowed way down, which would be impossible to do on stage. In the end our restrictions freed us.
Aaron: I lost sight of music for a while until I was working on my master's degree and I started a band called The Dapper Bandits with my roommates. We played live in Albuquerque, in bars and during local theatre shows. I called Chris in one day to record a few of our songs and I think that started us on our musical path. Chris set up a video camera in our practice room to get an idea of the songs. Chris was really impressed with this heavy part at the end of Godspeed You Hans Gruber (the song is an ode to Alan Rickman's character in Die Hard, with a nod to Godspeed You Black Emperor in the title) The Dapper Bandits ended on a good note. The drummer was moving to England, I was finishing my Masters and couldn't dedicate the practice time, etc. The bassist was moving out of town.
Chris called a couple a months later and asked if I wanted to record some stuff. Being that I was itching to play again, I said it sounds fun. And thus Spiral was born.
-What bands can you name that you feel actually influence your work? I'm not asking what you necessarily like the best but rather what bands do you feel have most affected your actual output?
Chris: There are four major bands that I think inspire Spiral directly. Pink Floyd (mainly live shows from 1969 to 1970), The Swans (White Light through Soundtracks for the Blind), Tangerine Dream (1970 – 1972), and The Alan Parson's Project (I know they are bubble gum prog but the songs are so damn good and his production value is amazing).
Aaron: The Decembrists, because I would like to write concepts like theirs. Arcade Fire, because I try to scream like him. The Espers, Because I try to capture a sense of dark melody like they do. Metallica, because I like to write a crunchy f**king riff.
-And as follow up to the previous question, please give us some of your favorite albums whether or not they have any influence on your work....simply put, your desert island albums.
Chris: Swans – Soundtracks for the Blind (why aren't these guys on progrockarchives?)
Tangerine Dream – Alpha Centauri
Pink Floyd – Live at the BBC 1971 (go out and find it right now!)
Genesis – Trespass (I know this is supposed to be nothing but a stepping stone towards the classic lineup, but I think this is the best album they ever did.)
Ringo Shena – Kalk Samen Kuri no Hana (If you find this and listen to it you are going to think "what the hell is wrong with this guy" after that force yourself to listen to it ten more times while you are driving and tell me what you think. Actually, you might still hate it, but she is experimental in such a unique way that I find constantly intriguing.)
The Doors – Waiting for the Sun (these guys understood the desert)
Astra – The Weirdling
Acid Mothers Temple – La Novia
Pixies – Surfer Rosa
Metallica – And Justice for all
Ween – The Pod
Aaron: The Pink Floyd Discography (if you force me to pick one album, I'd say The Wall then regret not grabbing the box set before becoming stranded on the island. Of course I don't know how much music I would hear once my CD player ran out of batteries. Unless of course I am on the island from Lost and the Dharma initiative is air dropping batteries. Then I think music would be the least of my concerns.)
The Beatles Discography (if you make me choose one, Sergeant Peppers, but same regret as the Floyd)
Led Zeppelin – Houses of the Holy
The Espers – II
The Decembrists – Hazards of Love
Arcade Fire – Funeral
Akron/Family & Angels of Light (more for the Akron/Family half)
The Diablo II soundtrack
Apoptygma Berzerk – Harmonizer
Covenant – United States of Mind
Savatage – Handful of Rain
Manowar – Fighting the World (metal for D&D nerds like me)
Megadeth – Countdown to Extinction
Metallica – Ride The Lightning
-You state on your site that because of your desert background, your "music breathes sand." I have to say there is an evocative and hard to articulate vibe running through your sound. Describing the Spiral sound has not been easy for me as a reviewer. At times I hear heavy prog, psych-rock, hard rock, space music, garage, and alternative rock. I've heard parts that sound like Black Sabbath, Neil Young, White Stripes, NiN, Saucerful era Floyd, space rock, and doom jam band. A lot happening! I know bands typically hate this question the most, but if we put a gun to your head, how would you sum up the Spiral sound in a sentence?
Chris: The Spiral sound is whatever the hell we want it to be. I can't answer this question because I never even consider what our music is. I spent way too long worrying about pleasing the audience, Spiral is all about making the music I want. I've found that once I stopped trying to please an audience, a bigger audience came.
But that is an unfair answer. I think I'll leave it at this: Spiral makes music that breathes sand.
-One thing that strikes me about Spiral is that the presentation of sound seems to be a departure from the norms of many prog-rock bands. As I mentioned to you when invoking Jacula in my first review, there seems to be a desire to not only explore but to let the different components have a certain independence from each other, plenty of space, and an unpredictable edge. In other words, heavy but with arrangements that don't kill or drown out the parts. Is any of this intentional or is it just my personal perception?
Chris: It is very intentional. Each song is a living breathing organism and we try and do our best to listen to the song instead of our (way overblown) egos. Perhaps it stems from the time I spent in my stepdad's studio listening to one tone for an unnecessarily long time while layering every effect possible on it. By the end of those sessions I always felt that the tone had said everything in its power to say. I want every Spiral song to do the same thing.
Aaron: We try to listen to the voice of the song. Chris and I call it Chasing Ghosts. That is to say when I hear music in my head, it doesn't always sound like the music that is coming out of my guitar. I will fiddle with the instrument attempting to figure out the elusive notes. Sometimes I am able to actually play the ghost melody. Other times I fail, and I'll hear it dancing around when I listen to our albums. Either way, I think chasing the ghosts is what makes our music sound the way it does.
-What do you think about the state of "progressive rock" in 2012?
Chris: I think the state of progressive rock in 2012 is fantastic. I can't wait for the new Astra album. Also, the band Titan has been blowing my mind for the last three months. I think people are scrambling to find music that is challenging and we can only listen to the old masters so many times. The scene is about to break and we hope to be part of that wave.
-Spiral seems to have adapted well to the modern music marketplace well. Without a traditional label backing you operate on Bandcamp, providing one easy place for listeners to hear all of your work. As you become better known what are your goals for the distribution of your work? Do you have aspirations for any kind of traditional CD distribution or label support, or do you feel keeping it all DIY is a better way to maintain full artistic control?
Aaron: I think Chris and I both agree on this one. Where is the label and when can we sign? I love making music. I love it so much that I would jump at the chance to do it for the rest of my life. As a DIY artist we make no money on our music. We may sell a CD or two and sometimes get a donation from our website but our personal costs (time, ads, equipment, review copies of the album, etc.) are always more than what we make from sales. I would love for music to be my primary source of income. Our music would reach whole new levels if we could spend eight hours a day doing it!
I think being on a label means that our music will be in the hands of more listeners. There is really only so much Chris and I can do to promote our albums. We spend time writing emails, making phone calls, press releases, designing art for our bandcamp page and albums, creating cd inlays, making music videos, and writing new material. It would be nice to let some creative person at a label handle all that and focus on the writing music part.
-Before we get into the music itself, how in the hell have you two managed to be as prolific as you have? Something like six albums in less than two years is pretty astonishing. Is it work ethic? Or does it have to do with being a two-piece, where you guys are able to quickly make decisions as opposed to having 4-5 guys to deal with?
Aaron: I try to work on Spiral for a few hours every day. I will sit down with my guitar to write a riff. If the riff sounds blah, I work on an album concept. If the concept doesn't work, I'll try out some lyrics. If the lyrics don't work, I'll practice scales. If my fingers are tired, I'll mess around with artwork. If the creative side isn't flowing, I'll send our albums to blogs. As long as I am doing something every day related to Spiral.
Chris: All of my tracks start in one of three places. I often use an old upright piano my wife and I got for free off craigslist. Unfortunately, it is a little out of tune so every time I transfer my ideas onto the computer they don't have the same dissonant magic. I sometimes use an acoustic guitar and sometimes I go right to the computer. I'll create a little piece of ambience that I will morph and add to until it becomes a full song and sometimes a full of album. The three middle songs on "The Capital in Ruins" were all birthed on the same file from one little ambient bit I was screwing around with.
I write songs on the piano and the guitar while I'm watching my daughter. She likes to play along so we bought her a slew of percussion instruments. She is also quite a stunning harmonica player (she's only two)! All of my computer work I do during the evening once my daughter has gone to bed. All told, I'm sure I put at least 30 hours into music in a week.
-Please describe your creative process. How does Spiral write and bring creative ideas to fruition? Specifically what is the work process between the two of you?
Chris: I've described the beginning of my process above, but I want to clarify a little. When I say "write" I mean this in the simplest way possible. I don't write out full songs on the piano then sit and sing along with them over and over. I'll spend all afternoon tweaking a few chords on the piano, trying to find those perfect matching chords. This is usually in between diaper changes and housecleaning, so by the end of the day I have nothing but a small chord progression or a phrase of melody. Aaron writes similarly. He'll bring a small progression or some melodic finger picking. Once we've reached this stage we dump the bit into the computer and the real work begins. I'll listen to what was written and start adding some keyboards and bass. At this point the skeleton of the song begins to emerge. Aaron will then start adding different guitar progressions, either playing over what he already wrote or adding to it. Eventually we will shuffle the sounds around until they make a complete musical journey. At that point we start to add words. I still prefer a spontaneous approach to music making, so I usually sing without any melody or words in mind. I do this quite a few times until finally melody and story begin to emerge. Once I've hit this point I sit down and write the lyrics. Once they are finalized I sing them until they sound good to me. Once Aaron and I are done up to this point we bring in guests to fill in the areas we fill are lacking.
Both Aaron and I have master's degrees in writing so I think we come at music with the tools we were taught in school. When a story or play is not working you have to mercilessly hack and cut up the words, dropping entire paragraphs and moving sentences all over the place. Well, modern technology allows us to do the same with music. My biggest fear about not playing live was that our music would not morph and grow into newer and better things like it does after continuous use, but I've found that Aaron and I do the same thing without playing live. Once a song is done we burn it onto CD and play it solid for weeks. By the end of that time we both have very strong ideas about what needs to be done to make it better. We will sometimes go extreme like re-recording an entire section with a heavy metal sound or dropping in an entirely new musical idea. Sometimes the change is subtle, like chasing down a small ghost melody in the music. Either way, during the creation process the music is always in flux and constantly being revised. I think that is why a lot of the songs are so long. As I said earlier, I want each Spiral song to say everything it can.
Aaron: Creating music for Spiral is an intuitive process. I will play around with my guitar until I get something that sounds good. Usually I scrap about twenty different riffs until I find one that I like enough to bring to Chris. Then he and I will scrap, add, and morph ideas until we get something that sounds good.
I always record my guitar clean (without effect) for Chris. He has an amazing ear for effects. He'll take some guitar thing I recorded and really find the right sound. For example, in The Red Giant Stirs, the waves in the middle section are actually some of my guitar work and Chris' myriad effects. My favorite Spiral guitar solo is the one at the end of "The Capital in Ruins". Chris actually mixed that one together by cutting up a solo that Casey recorded.
Chris and I are perfect partners because we balance each other out. Chris would probably never share our music with anyone because to him it's never done, and always could be better. Whereas I love to share music and I would probably put it up in its embryonic stages. I quell the perfectionist in Chris and he calms the ready to take on the world person in me.
Also, Chris is terrible at the marketing side of our music (he would agree with this comment!), so I put a lot of my focus there. I've tried to create an internet presence, networking with reviewers, finding opportunities to promote our music and so forth.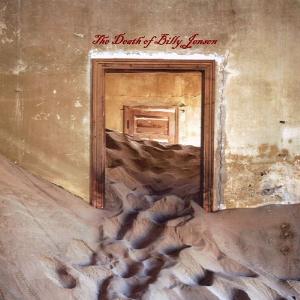 -Your first album was "The Death of Billy Jensen." I was quite taken by the album and I imagine as your first born you have much affection as well. Tell us about it, starting with the bizarre storyline!
Chris: The Death of Billy Jensen is really my baby. I recorded most of it in about a month while Aaron was busy doing other things. It was originally going to be released as a side project so that the work we had created Spiral for (Citizen) would be our first record. Aaron eventually did come in and lay down a few guitar tracks so we decided to call it a Spiral record.
The storyline came from a short novel I was working on at the time. The story centers around a family that has a strange way of rebirthing itself generation after generation, the youngest Jensen kills each of her brothers one by one and then becomes miraculously pregnant with exact genetic replicas of them. After she kills off and rebirths her brothers she becomes pregnant with herself. As she gives birth her older body folds in on itself. The novel explores the concept of genealogy and how families look to the past to find answers for the present. One of Billy's brothers has been exploring why they have such a unique way of procreating and is on the verge of discovering the origin of their mystery when his time comes and his sister kills him.
The idea was a little too grand for an album so I focused on the oldest Jensen, Billy and his unique relationship with his mother and sister. Being the oldest Jensen he can remember them both, although his memory of his mother is small and inconsequential, it is still more than any of his other siblings have, so he cherishes it.
I wanted the music to sound sparse and folksy, with some hard rockers now and then. I tried to use as many strange instruments and sounds as I could find. I tried to weave banjo, vibraphone, and hammer dulcimer in with typical rock and roll instruments, hoping to achieve something unique. What was most important was that the music evoke the mood of the story and I am quite happy with how it turned out. Maybe, in the future, I can explore more of the Jensen story.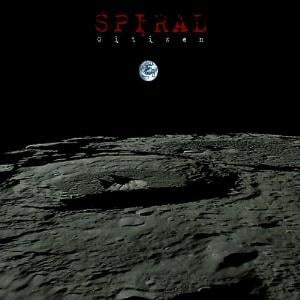 -The next two albums, "Citizen" and "Machine" were related works. The sound was a bit different here. Tell us about these albums and the film that never happened.
Chris: The story of Citizen was actually the brain child of me, Aaron, Jason, and our good friend Beau Dawson. I love the idea of a Machine that is basically an over-bearing mother for the entire population of earth. I also liked the idea that everyone is lulled into this beautiful world with the use of virtual reality, while they are actually living in filth.
There was no movie for Machine. We made it up because we really wanted to do a soundtrack.
Machine was such a freeing record. We allowed ourselves do whatever we wanted to fit the awesome movie in our heads. If we were filthy rich we would've done a huge campaign that included big billboards that said "The machine knows best" and others that said "Citizen wake up!" it would've been awesome.
Aaron: The advertising would've been awesome.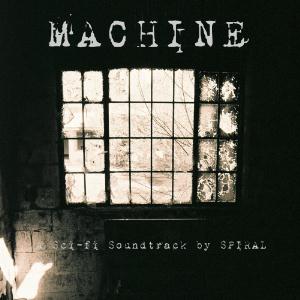 -Felicia Karas plays an infrequent but most welcome role, providing occasional violin interludes which really work well within the Spiral sound. Tell us about her involvement and if she is willing, forward the question to her. I'd love to hear her thoughts about your music and what she was aiming for in her contributions.
Felicia: To be quite honest, I am not much of a prog rock person, although I like the stories and the creativity behind what Chris and Aaron write. I come from a classical music background and have played the viola for most of my life and in the last ten years have gotten into playing bluegrass, Irish, and Canadian fiddle music.
When I recorded the segments that appear, I'm not even sure that Spiral as it is imagined today was around. I recorded music with Chris a couple of times before he and Aaron started collaborating; in fact, it is because of Chris that Aaron and I met. We were all graduate students at the University of New Mexico, Chris and I in the same Creative Writing program.
My favorite bit is the part that is in "Trash Rings." That was done on the fly, with me and Aaron jamming on his acoustic. I think we were going for a classical guitar sound. We had decided on a key, and I was just noodling around, following his chord progression. Chris likes to edit a lot with Garageband. He took the stuff I had recorded and in a couple of places distorted the violin, but I am really glad that he left that acoustic part intact. It works well in contrast to their heavier stuff.
-Tell us about some of the other guests who've made important contributions to Spiral.
Chris: My step father, Denzel Thompson has done quite a few vocals for Spiral. He is our go to guy when my strange voice can't handle the main line. I've always loved Denzel's voice, so working with him has been amazing. I think my favorite is the title track off "The Capital in Ruins". Listen to Denzel harmonize with himself after the long drone section. Absolutely fantastic.
I pulled in my old friend and partner from the John Doe Movement, Senda Shallow to play the part of Rip's wife on the Capital in Ruins. She is an outstanding vocalist and harp player! You can hear some of her harp on our upcoming single. I also hope to have Senda back to play the part of Rip's daughter Anomoly, for part three of the trilogy. Interestingly, Aaron has never met Senda. She lives out of state so we do all of our work remotely.
Casey Mraz was a friend of Aaron's who we brought in to do lead on The Capital in Ruins. He is a jazz guitarist by trade and also makes his living doing musical directing for local plays. He is an outstandingly talented guitarist and he comes at things from an amazingly un-rock perspective. Check out his lead work on "The Man Who Never Left" to see what a unique guitarist he is. Unfortunately, Casey is incredibly busy, so we don't get him in very often.
Chris Walker and I played live in the local scene with our band SOWN. He is a stunningly good progressive and metal guitarist. He has done a ton of work on our upcoming record. He's fast. Really fast.
Chris Beasley is another friend of mine that I brought in for the Traveler sessions. Another outstanding guitarist, his lead work creates just as much atmosphere as it does melody. We hope to do more work with him in the future.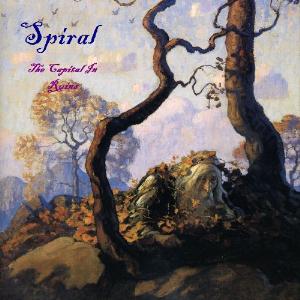 -"The Capital in Ruins" and the new album "The Traveler" are parts 1 and 2 of a planned trilogy. The most sprawling and conceptual efforts, these titles may be the ones our readership will explore first. Tell us about the lyrical themes and musical aspirations in these ambitious works.
Aaron: Capital came from an idea that Chris had. He played me a skeletal version of "The Art of Our Dwellings", "The Capital in Ruins", and Senda's Song", and explained the concept of a man waking up alone in a forest. He then walks for days until he comes to a city where he enters a house and kills the inhabitant. It turns out the man he killed had killed his wife and left him for dead in the forest. I liked the idea of the man waking up, but I wasn't too keen on the rest of it so I pitched Chris the idea of him walking into an empty city, which brought up so many questions. Why is he there? Why is the city empty? That's when I thought of nano-machines. Maybe he was a scientist that really wanted to help his people but ended up killing them.
We loved the idea that the nano-machines would keep him alive forever, but since there were no humans left on the planet, he would be alone. I feel the music in Capital really captures the loneliness he feels. We decided to give the album a happy ending. He finds a copy of his daughter's DNA and clones her.
We wanted the Traveler to continue the story line but also convey the fact that he lives for eons. Think about how many stories can be told about a guy roaming the universe for eternity. It's like Doctor Who (one of my favorite television series), with the sort of unlimited story potential. We decided to focus on his relationship with Anomaly in order to focus the lyrics.
The reason the sun explodes and he becomes The Traveler will be revealed in Anomaly. The rest of the songs are short stories at various points in Rip's life. Unlike Dr. Who (who regenerates into a new "doctor"), the nano-machines constantly maintain his body so Rip never really changes. He stays constant. "R.I.P. Rip" is the only natural conclusion after his eons of time roaming the void. He misses everyone who's died, so he decides it's time for him to take the final journey. Maybe there is an afterlife waiting for him.
I think the jam band feel of this record really portray the passing of eons well. We have a 7 minute solo from Casey in Caves (which we actually cut down from 13 minutes) and Chris Beasley's solo in Red Giant Stirs is only three minutes but it really captures the feel of passing time. Incidentally, we cut that one down from ten and a half minutes.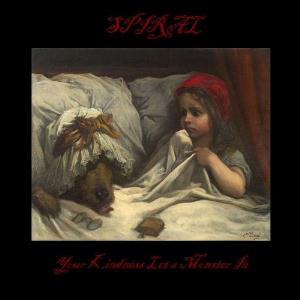 -"Your Kindness Let a Monster In" came between the first two parts of the trilogy and is described as your darkest album. I'm saving this one to be enjoyed later so I've not truly listened yet. Can you tell us about this one?
Chris: I spent a lot of my childhood in a very small town. This album is my attempt to look back at the way the town worked from a more mature perspective. Everyone was very proud of their hospitality and friendliness, but it seemed like everyone knew some horrid secret about someone else. So and so's son shot himself out in the field (Sticks and Stones (The Suicide Song)) and so on. Also, when someone was strange or different they usually wanted to be left alone, which, of course, made everyone pay more attention to them. The Man Who Never Left is about an agoraphobic. Unfortunately, his fear of the outside world draws the outside world to him. All the local kids stare at him through his windows and ring his doorbell over and over. Jenny Hurts her Little Brother is about an unnatural relationship between a brother and sister living with their abusive father. And finally, when anything truly violent happens in a small town, it quickly passes into the stuff of legend (You Kindness Let a Monster In). I'm sure all of these things (and worse) happen in large cities, but in small towns every oddity, every strange taboo and act of violence is talked about over and over again until it becomes an oral tradition. I wanted to tell these stories like I heard them growing up, full of darkness and fear.
Aaron: This one is the Jensen on roids album. I feel that musically it's closest to Jensen but now we are much better at what we do. The album went through some upheaval because it was a fusion of a gothic album Chris started making and an aborted project called "Beast".
Kindness is fun because it's the first time I appear in a music video as "The Man Who Never Left" (Chris had already been in a video as Rip in "Beyond the Edge of Time"). When we first started making videos we decided to use ourselves as actors instead of doing those boring "see the band play shots".
For me, Kindness is probably the most intense listening experience I've had with Spiral. I remember listening to a rough cut of "The Man Who Never Left" late one evening after my wife had gone to bed. The room was completely dark and I came to a point in the song where Chris uses a very strange effect on his voice and whispers "There's only fear outside" over and over. It actually freaked me out. I love it when music works like that.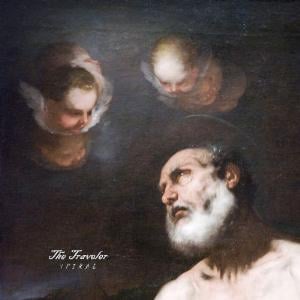 -Have you begun part 3 of the trilogy yet? Any teasers?
Chris: The backing tracks for all three of the albums have been done for half a year. The third part will be called Anomaly and is the story of Rip's daughter. After Rip clones Anomaly he injects her with his nano-machines and she basically becomes invincible like he is. She is also the first human that is born with the nano-machines which gives her a unique outlook on death. The first time she dies is when she is eight. Of course, her machines revive her soon after. After this initial experience she becomes obsessed with catching death. By the time she's 15 she's died hundreds of times.
The story moves on from there. Many things will be explained, including why the sun exploded.
Aaron came up with most of this story, as he has most of the trilogy, and it is fantastic stuff.
But, this album will not be released next. Right now we are just putting the finishing touches on an album length track called Mind Trip in Am, which is slightly related to the Rip storyline, but is not part of the trilogy. I am incredibly picky about our albums, and this is the first one that I have no qualms about. I think it blows away everything we've done, both musically and lyrically. We will start releasing teaser videos on youtube soon, so stay tuned.
-Your lyrical themes vary but many are quite dark or strange to varying degrees. I'm guessing the storytelling aspect is important to you?
Chris: We are both story tellers by trade, so we work pretty hard on them. For me, the words are just another part of the journey. If it doesn't lead anywhere then what is the point?
Aaron isn't as prolific a lyricist as I am, but he always contributes to every album. He wrote "The Red Giant Stirs" and "The Plan", both fabulous songs.
Aaron: While Chris and I hash out the details of most of the stories together, Chris writes most of the lyrics. I've had my hand in a couple here and there but Chris is the main lyricist of the band. I do plan to do more lyrics in the future
-Tell us about future plans. Do you plan to add more members? Do you want to play live shows or are you content with making recordings?
Aaron: While, I would love to rent a van a travel the country playing live shows, we really can't abandon our families like that. We'd need to make enough money to support our families while we were away.
Chris: We are both starting to wish we had a drummer. Really, any musician that we get along with and is willing to put the same amount of work into Spiral that Aaron and I do, would be a welcome addition. Unfortunately, we have not found any musician that fits that criteria.
Both Aaron and I dream about playing live. I even have most the set list figured out. Unfortunately, in order to do it right we would need quite a set up! If we could get paid to do it we would certainly accept.
Felicia: In my opinion, they should start putting together playable versions of their songs and play live. I think the fact that they mix so much of their music and use so many electronic beats is in their favor--they would be a unique-looking band out there among the four-piece rock 'n' roll bands. I am always in favor of refining and performing your music, and I think that's the next step for them.
-Are the many singles published different from the album versions generally?
Aaron: For the most part the singles are short versions of our longer songs. We call them "radio friendly" edits. The singles really serve two purposes, they give people a teaser from the next album and we can release a "b-side", track that got kicked off the album or didn't find its way onto an album.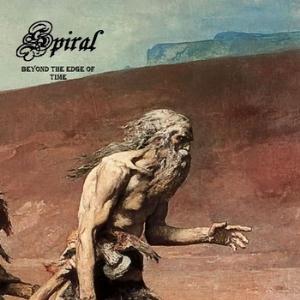 -Your cover art is outstanding, in my opinion many bands have a stagnant, predictable look. Who handles the art presentation or is it different each time out?
Chris: Aaron and I both do the artwork. It takes a ton of time and Aaron is fantastic at editing images and adding photos. We usually make a bunch of possible covers and then put them all together and pick the one that best suits the record.
Aaron: Usually we will make a couple of designs for every album and pick the best one. Chris found a series of photographs of this cool sand filled house and we both thought it looked exactly how we imagined Billy Jensen's house would look, so Chris emailed the photographer and he gave us permission to use his work. That one made us really happy. Often times we use paintings that are in the public domain. It's amazing to see a piece from 100 years ago and say, "wow that seems like it was painted for Capital."
-What do Chris and Aaron do for fun, outside of the music?
Chris: Listen to music, start fires, shoot at the abandoned cars people leave in the mesa, you know, the usual desert sh*t.
Aaron: I like reading sci-fi and keeping up on the latest news about space exploration and other scientific advancements. My wife and I are big Trekkies. We are on a quest to watch them all. …Basically, I'm a nerd at heart.
-Any final words?
Aaron: Pay for the music you like. There are plenty of pirate sites out there and they don't bother me. If someone pirates our albums, I think "free promotion!" But in the long run, if you like a musician, buy their album.
People don't realize that they have the power to change the way the music industry works. The recording industry is often accused of being a money hungry beast that produces sh*t and makes millions doing so. They only make millions from junk because people buy the songs. Every person has the power to change the music industry. They can tell the industry what they want to hear by buying the music they love.
Take Family Guy for example. The show was cancelled by the network during the third season, but the DVD sales were so good that they brought the show back. People need to realize that they vote with their pocket book. When they don't purchase art, music, or movies they like, they are voting to allow the industry to feed them whatever crap the industry wants them to eat.
Music pirating will never go away and I don't want it to. It certainly helps small scale bands like ours. However, make sure that you support the bands that you want to keep hearing from, otherwise they can't continue to make the music you love.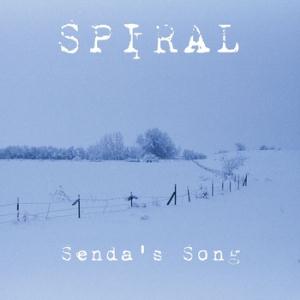 Thank you all for the interview,
Jim Russell, 8 Mar 2012
Spiral's PA page is
HERE
and their web page is
HERE
Buy a CD copy of their latest album, The Traveler, right
HERE


Edited by Finnforest - March 15 2012 at 17:44