Interview with Leszek Swoboda from Polish Crossover Prog band Tune conducted by Torodd Fuglesteg on 18/04/2012
Tune's PA profile can be found here:http://www.progarchives.com/artist.asp?id=6961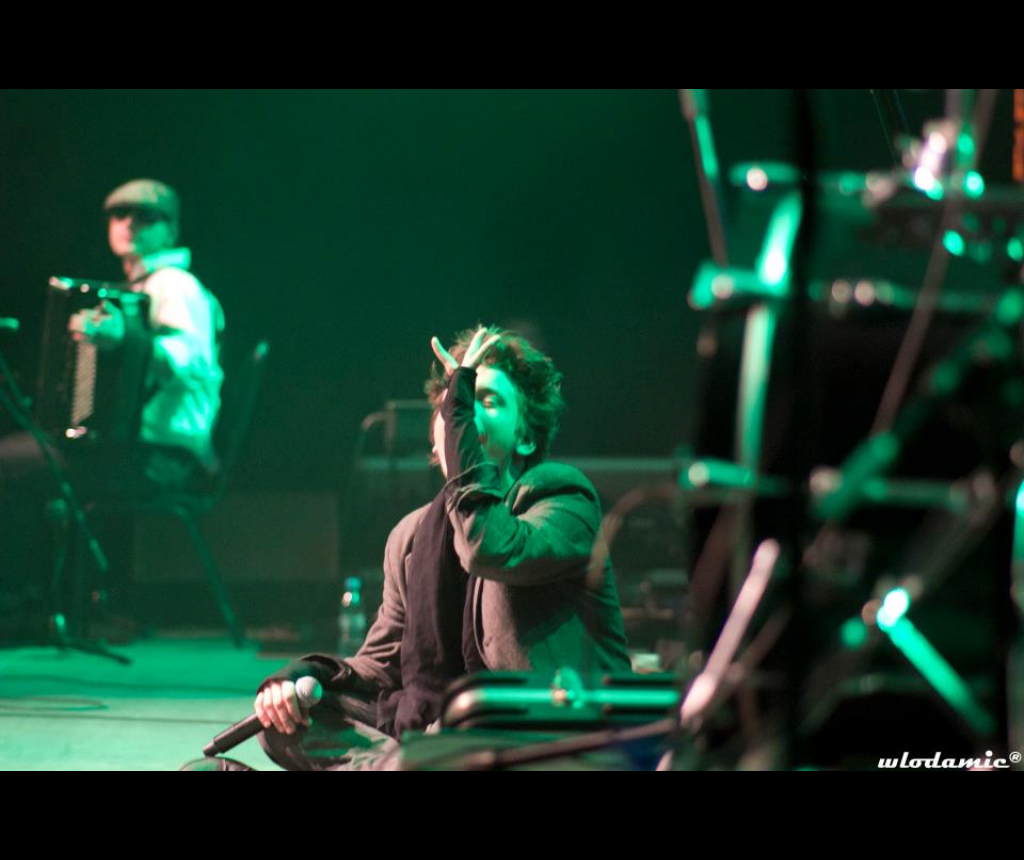 Your biography has been covered in your ProgArchives profile so let's bypass the biography details. But which bands were you influenced by and why did you choose that name ?
I guess each one of us could give you a 10 page-long list of bands, singers, instrumentalists etc that had a huge influence on our music. It is good to keep an open mind and listen to many different things. We donít stick to just one type of music and we believe that each music genre has some good artists that are worth listening. It all depends on our mood. Sometimes thereís time for Pink Floyd, Tool of The Mars Volta, the other day itís good to listen to some jazz, chill out or trip hop music.
Our name does not mean anything. Itís just a name. Maybe apart from the fact that tune means melody and we believe that the melody is the most important thing in music. Itís not about making the most difficult instrumental parts, metre or anything like that. Itís all about the melody.
Poland has a rich musical tradition with Collage, Satellite, Believe and many other bands. Where does your band fit into this scene ?
We try to go our own way. Of course we respect these bands and their fantastic achievements but we have never played together and we are not trying to be a part of this Polish progressive scene. We donít think we really fit there. We have never intended to be strictly progressive. We donít think that way. We just wanted to play music based on emotions and our music on Lucid Moments just simply evolved in that direction. Naturally.
Your debut album 'Lucid Moments' was released earlier this year. Please tell us more about this album.
We tried to create a concept album. It is a story of Michael who cannot cope with reality and finds his peace and tranquility in a blissful sleep, lethargy. The moments of awakening are painful for him so he decides to find a guide inside of him to lead him safely through the day. The whole thing is based on some general observations of the way people live these days. When having a dull, repetitive job, one can easily fall into a certain type of lethargy with just some bright moments of clarity that can be easily tranqualized by weekend night outs and summer vacations in a warm country anyway. In our lucid moments we imagine a better version of us that can lead us through the day while in fact we are scared, weak and powerless . Michael is not an indivudual, he is people I see day by day.
For those of us unfamiliar with your music; how would you describe your music ?
The topic of this album guided and inspired us to create music that would reflect moments of blissful sleep and brutal awakenings. We look at music from a theatrical angle. The accordion had a tremendous role in it. We needed something that can add some melancholy, dramaturgy and unrest to our music. We figured out that an accordion is the right instrument to get all that.
What have you been up to since the recording of this album, what is your current status and what is your plans for next year ?
Right now we are promoting our debut album. Since the release in June 2011, we have played more than 50 concerts in Poland and hopefully we will be able to go to other countries as well.
Moreover, we are working on our second album, which we plan to release in the first quarter of 2013.
To wrap up this interview, is there anything you want to add to this interview ?
We are proud that a self-released album like ĎLucid Momentsí has reached audience outside Poland. We really hope that our next releases will also be appreciated by such demanding listeners like progarchives users. Stay tuned for more music from us.


Edited by ExittheLemming - May 04 2012 at 19:13