Superdensecrushloadfactor
is the one-man avant-prog band curated by Australian multi-instrumentalist Gabe Buller. His music is very eclectic, ranging from the complex avant-garde, to enlightening pop, to heavy riffing metal, and intimate jazz. The uniqueness of
Superdensecrushloadfactor
stands out among the large crowd of recent bandcamp releases, which is something that countless new artists strive for but only occasionally achieve. Though their music is completely different, perhaps
Superdensecrushloadfactor
could become as popular in the underground music scene as bandcamp master
Cloudkicker
, with a little help from the community. For music this interesting, it seems that ProgArchives is the perfect community of appreciative musicians and music fans to get the ball rolling. Gabe Buller, being an extremely nice guy, agreed to an interview, which I now present to you for your reading pleasure. Enjoy!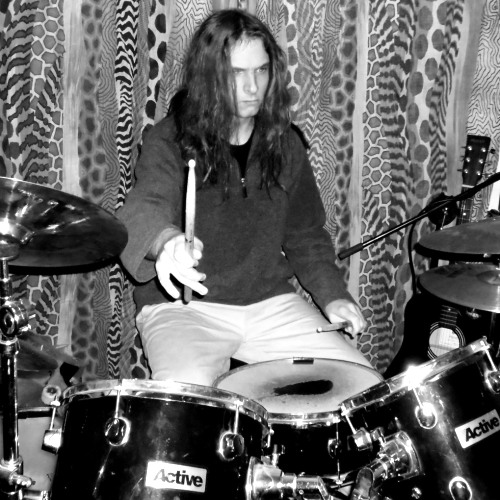 --------------------------------------------------------------------------------------------------------------------------------------------------

Superdensemusicianinterviewarticle:
(Black: Alan :: Red: Gabe)
Thank you for agreeing to an interview. I'm sure our members will be very interested in what you have to say.

'Tis my pleasure.


What is a Superdensecrushloadfacor? Is it something we should be concerned about during our everyday lives?
I actually got the name from a documentary I saw one day about the Indian railway network, where they created a term for how many people were crammed into one carriage, the "super dense crush load factor". I'd guess you'd be concerned for your safety if the super dense crush load factor was high and you had to sit on the windowsill or something for the first time. Going by that doco though the commuting Indians seem quite used to it.


I've read that you're a multi-instrumentalist; is there an instrument that you would call "your instrument" that you favor playing?
I love playing everything that I can, that said "my instrument" would be the drums, simply because it's what I've played the longest and am most adept at. Also most gig-getting bands I play/have played in have me on drums, rather than guitar or bass.


The guitar on the track "That One With Gapeworm" sounds very interesting; what is going on there? Is this an original technique?
It's called "playing while the pick is still stuck between the strings"

It's a great sound and I found the whole piece very funny when I created it. It's ok if it's not taken completely seriously, it's both an experimental track as well as a slightly humorous track. I think it's fun. I got told once that it was a daring way to start the album off.


Your music ranges from uber-melodic and beautiful to crushingly heavy riffs to near-abstract weirdenss, making the listening experience very engaging (more so than most I've what I've heard from the music world lately). What is your creative process like; is there a set process that you go through when writing/recording?
I might just start with a riff, expand on that and see where it goes, tap into its deeper register and present its subtleties and such, whether it lives happily ever after, jumps off a cliff, runs into a wall or hides in its room sitting in a foetal position chanting phrases over and over again to its fate (or all of the above), I don't know really, if I like it I keep it. I do try to get a good flow during an album though, and before an album is finished I pretty much play it in my head and go through and see which tracks fit where, and where each track after the next "comes up the freshest". Hope that made sense.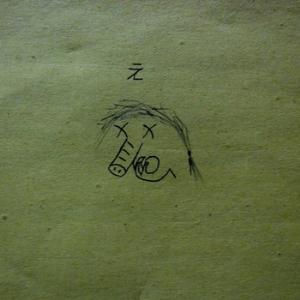 Your music is very unique; beautiful and heavy, complex and accessible, and the structural style of the compositions are somewhat unfamiliar to me. Do you purposely try to make your music standout as much as it does and still be accessible and engaging, or does it just come out that way automatically?
I like to think I write emotionally, or better put, I feel I write emotionally.

But yeah if a track twists and turns like it does, it's because it's how I feel it should. Nothing based in practice of theory and how something "should be composed".


Where do you find your inspiration?
That deeper meaning that doesn't really make any sense, but makes an impact, and that is the sense.


One thing, among many others, that personally stands out to me on your albums it the production. Recording on a digital 4-track gives your music a very intimate and raw quality (which I now like to refer to as "black metal quality") that feels very DIY/indie and has an organic atmosphere not found often in modern, overproduced recordings. Was this effect intentional or was it simply an effect of your recording equipment? Do you plan on changing this recording style in the future?
Mostly an effect of the recording equipment. That said, I could have laced many more instruments with reverb to make it sound a bit more, err, smoother, but I liked the sound that I got, so in a way the flatness of the sound is kind of intentional. I think the next album will be a bit less flat and ever-so closer to a "normal" sound.


How do you feel about the Bandcamp method of music distibution?
I love Bandcamp. It's the best site I've seen so far to upload your music to. It's you in complete control of your music. And if this is the way of the future, I'm there!


Being that your music is as eclectic as it is, I assume you have an eclectic array of personal musical influences. What are your favorite artists in the realm of progressive rock? Outside of that realm? Who are your favorite favorite artists of all time?
I have to admit that all my absolute favourites lye in the progressive realm of some sort. Gentle Giant, Cheer-Accident, Hatfield And The North, King Crimson, Yes, Cynic, Don Caballero, Frank Zappa, Meshuggah 10cc, Focus... among others. Which is not to say I don't like non-prog groups or anything like that, that's completely untrue.


I am myself a multi-instrumentalist who intends to record some music someday, but I'm unsure how or where to begin. Is there any writing/recording/producing advice you could give to the large group of multi-instrumentalist musicians that frequent this site?
Just do what you feel, and don't worry if your recording quality is not state-of-the-art, unless you absolutely strive for that.


Since Superdensecrushloadfactor is currently your one-man project, do you have any plans on forming a band and playing in a live setting?
It's pretty much my dream to form a band of like-minded musicians, until it happens, the plan will be there.


What is that thing on the cover of Understand Non You Do Odd? Is it a mascot, like Iron Maiden's infamous "Eddie"?
It's something I drew back in my early high school days, and then re-drew for the cover. It's a strange thing. Originally titled "insane cow" though it has a long pig snout.

I hope people feel the same way I did when I first created the disturbing little image. Funny you say mascot, because the cover for Decease Estates is the same image but with parts blacked-out and re-traced in red.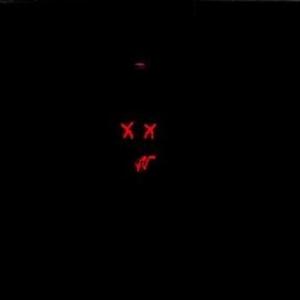 It seems that your music has been garnered quite an amount of exposure and enjoyment among members of ProgArchives. How's it feel to have an accepting audience for your music?
Great! And I didn't expect to get quite so much people listening, not to mention all the awesome praise.


I know that I, among others, are excited to hear more music from you in the future. Do you already have any recording plans for the future?
The third album is already under way, I'm currently writing and recording.


It seems like all musicians have a mental list of other musicians that they've wondered about working with. Hypothetically, are there any artists that you'd like to work with in the future if given the chance?
Only the ones I haven't found yet. I guess it all comes back down to wanting to form a band with like-minded people.


Do you feel that the tag avant-prog does your music justice?
I think it's a fairly good descriptor. It's quite an eclectic sub-genre as it is so I don't expect people to think it's going to sound like say, Henry Cow or Univers Zero.
Is there anything else you'd like to tell your fans and the people on ProgArchives?
Thank you for reading. And thanks for listening to my music if you have, or plan to at some stage!

--------------------------------------------------------------------------------------------------------------------------------------------------
A huge thanks to Gabe Buller for the interview and for the music he's created. If you haven't listened to
Superdensecrushloadfactor
yet, you should do so
right here
! After you've listened and absorbed the music entirely, why not
write a review
?