23th June, 2012 ... slightly wet and hot in Osaka, owing to Japanese rainy season named "Tsuyu". Tonight there's a superb gig by a Japanese Jazz Rock quintet
DJAMRA
and a super avantgarde rock trio
KOREKYOJINN
at Nakatsu Vi-Code, Osaka. When I got on the live space, lots of fans have queued up to enjoy the gig. Wow.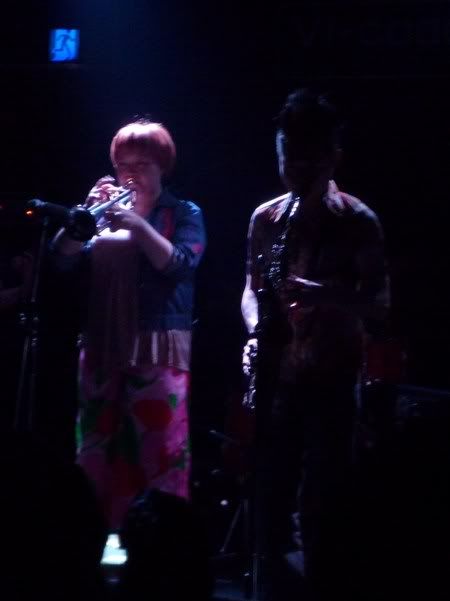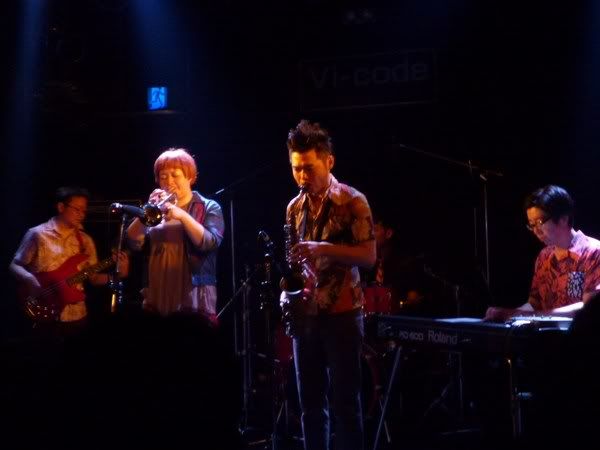 Before the gig, the five Osakan Jazz Rock prides had been in rehearsal. Pretty nervous / tense atmosphere (never as usual) was shot out around them ... I shouted without any intention "what's happening around them?" hahaha.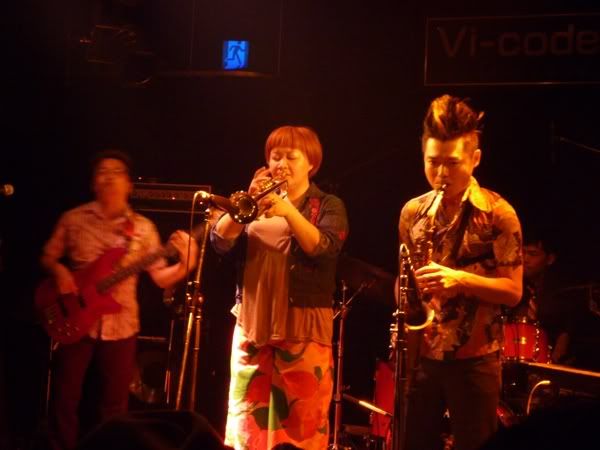 Upon 7PM, DJAMRA appeared on stage in front of us. Not only they (especially the leader / bassist Masaharu NAKAKITA) but also us the audience might have some comfortable tension before a Japanese avantgarde bigwigs standing there. And yeah, Masaharu had mentioned to me that they'd play more serious tunes than usual (Huh? :P).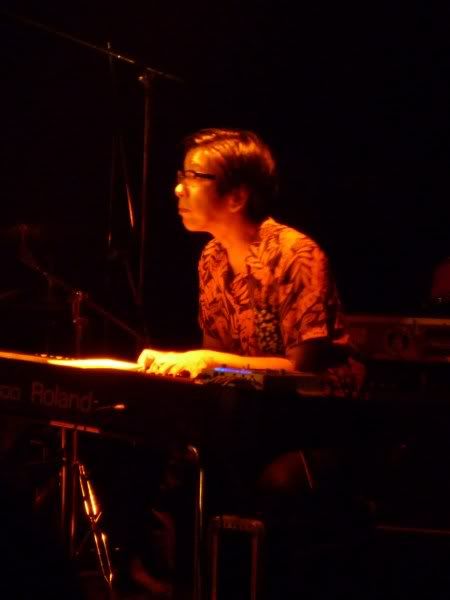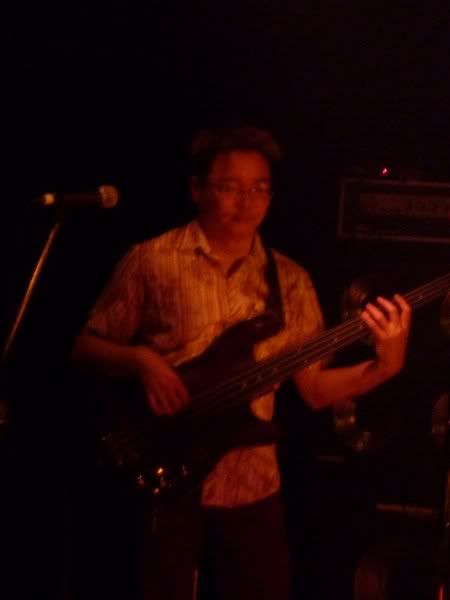 DJAMRA had played some of their repertoires ("Pierrot's Foot Goes Into Convulsions", "Neo Skin", "Kamihitoe", or "Time Flies Like An Arrow" ...) and a newer version of "Alha-ha" featuring Sayaka KAWADA (trumpet). With not so much Masaharu's talk / MC as usual, they had launched cool (really cool) sound cluster seriously (more seriously). Also good to look at their serious (not easygoing) appearance with "great edge around them". Very suitable for the opening performance before such an avantgarde giant combo.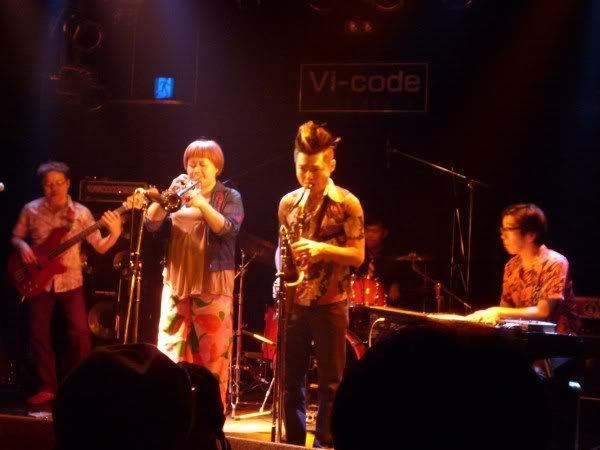 Anyway, Djamra had played;
1. Time Flies Like an Arrow
2. Neo Skin
3. Mood
4. Pierrot's Foot Goes Into Convulsions
5. Alha-ha
6. Kamihitoe
7. Dictator
8. Zetsuen Doon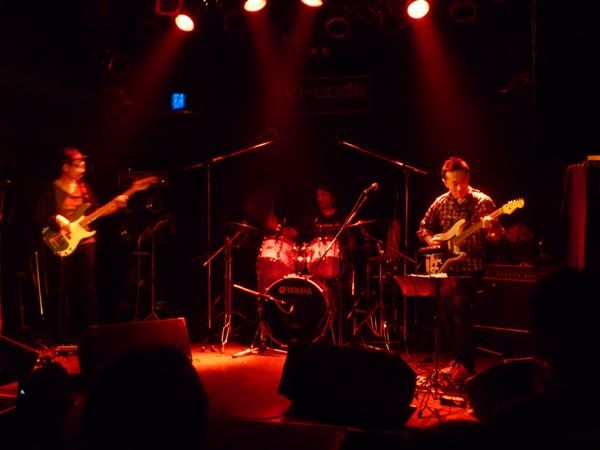 And about 8:30PM ... at last we could meet the Japanese Avantgarde Giants KOREKYOJINN!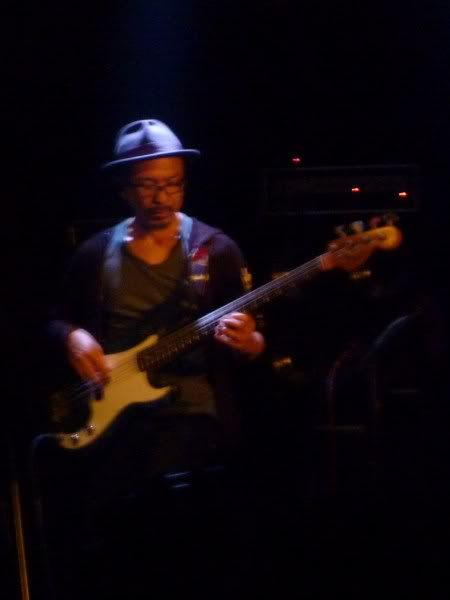 Mitsuru NASUNO (bass)
Natsuki KIDO (guitar)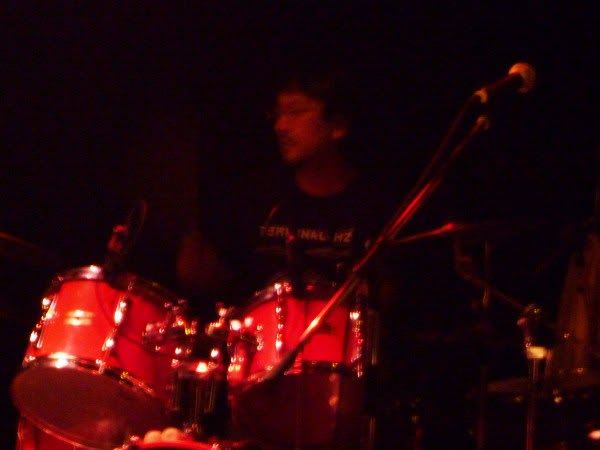 Tatsuya YOSHIDA (drums, percussion)
They say they'd been upon a tour in Sapporo (far away from Osaka) until a day before ... we were afraid they'd got tired of a long trip indeed, but found that would be no problem just when their play got started. Wooow!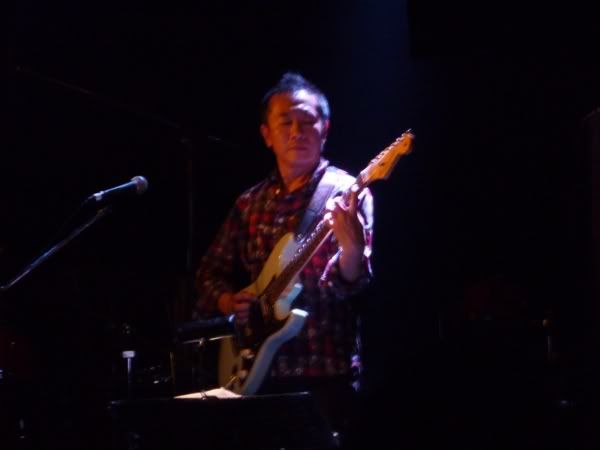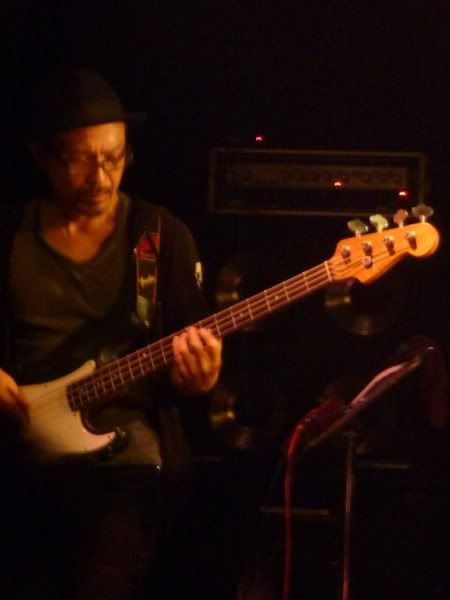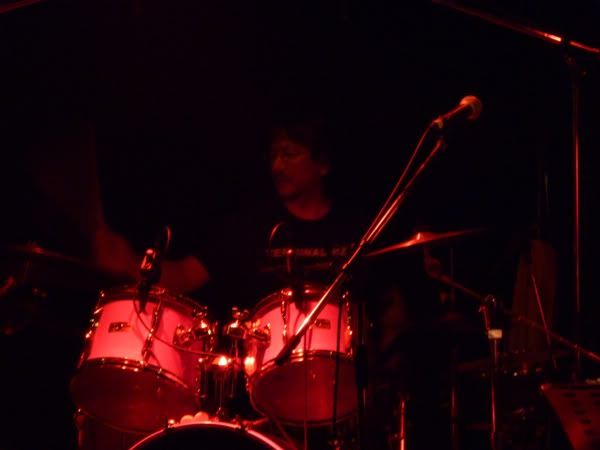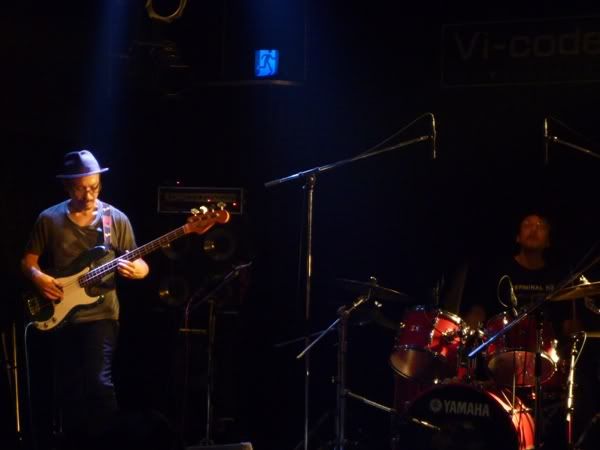 Natsuki, a cool guitarist, was playing loudly, speedily, and assertively. Mitsuru, a gentle / funky bassist, could be heard they'd have played for supporting their rhythm basis strictly behind two massive players. And Tatsuya ... can he feel any fatigue under such a tight tour?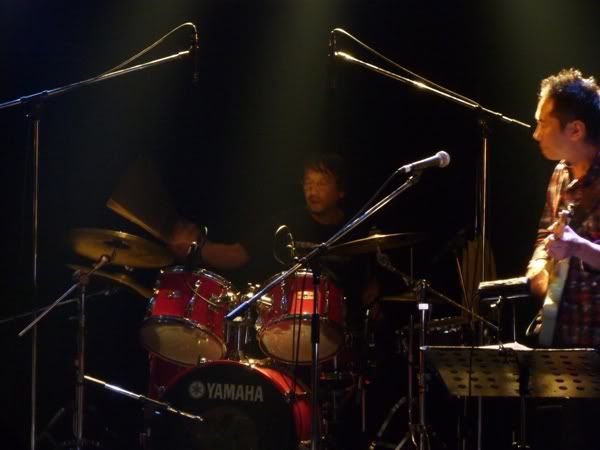 He was "launching" drums / percussion sounds "like a aggressive-rhythm-based machinegun". Actually listened to his creations in plenty of projects, and I'd been quite immersed / completely knocked-out into his killa drum play.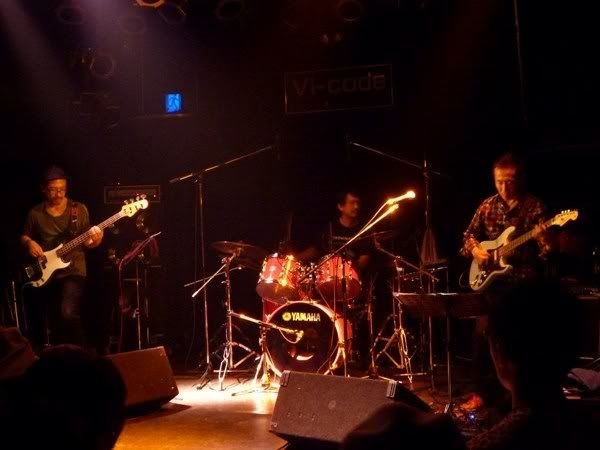 Their playlist upon the stage were as follows (so many amazing tunes along with their perfect performance, woohoo!);
1. Arabesque
2. Watershed
3. Out Of Head
4. Tundra
5. Swan Dive
6. Lebanon
7. Kaleidoscope (Complete Version)
8. Isotope
9. Jackson (as an encore)
We the audience had got absorbed in their heavy grooves, danced to their polyrhythm (eh?), and enjoyed their powerful, aggressive avantgarde explosion fully.
Thank you for reading this live report for Korekyojinn & Djamra (the most splendid tag, methinks!) gig.
٩(̾●̮̮̃̾•̃̾)۶