SAINT JUST
was a seventies Italian progressive group but not really reminiscent of the typical Italian sound. Influences from folk, psychedelic and classical can be heard in their music. The most remarkable instrument in their music is the vocals of
Jenny SORRENTI
that float above the music. Her vocal delivery is definitely an acquired taste. The group released only two albums and the line-up is very different in these two albums. In the 1st album there were only three official members of which the saxophonist Robert Fix was not included in the 2nd album. For their 2nd album the remaining members
Jenny SORRENTI
and
Antonio VERDE
(classical guitar, bass) added electric guitarists
Tito RINESI
and
Andrea FACCENDA
as well as a drummer
Fulvio MARAS
.
Fabrizio Di Vicino
(the owner of Psych Up Melodies) has had an interview with the female vocalist
Jenny Sorrenti
a while before ...
When, where and by whom was your band born? Did any of you, past and present members, play in any other bands before joining up in your band? Why did you choose that name and which bands were you influenced by?
Saint Just were born in Naples in the seventies. I have started the band, we were all beginning, without any musical experiences.At that age there we could listen to the music which came from America and England, English rock, American west coast, jazz, classical music ... the name of the band has been chosen due to the fact i was trying to destroy the rules of those days regarding "making music", in order to conceive songs in a different way both in the musical and literary thought, and to devise different lyrics accordingly ...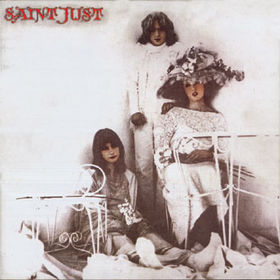 Over to your two albums from the 1970s. Your debut album was Saint Just from 1972. Please tell us more about this album.Your second and most recent album was La Casa del Lago from 1973. Please tell us more about this album. After that album, you devoted the next decades to theatre and other music related activities. You reappared again in the scene earlier this year as Saint Just Again with the album Prog Explosion. Can I ask you what, thankfully, made you return to our scene again and release this album? Please also tell us more about this album.
The first album "Saint Just" was a rather one of a kind, I was wishing to put my feelings into it, my fondness for medieval songs, and folk and underground as well ... in fact going on through experimentation, i found myself contributing in a genre called "progressive", music which push forward looking at the future and contains so many different styles as folk, rock, ancient music, jazz ... an address later strengthened with the second album "La casa del lago". In the last one "Prog Explosion" (2011) the compositions had been conceived entirely by me and my husband Marcello Vento (he is a drummer / percussionist who was also a member of another rock band named "Albero Motore"). "Prog Explosions" is exactly an explosion of Rock, Folk, Jazz, classical and moreover a musical and human journey of a person who goes through many stages in life, moments of conscious gloom, trying to escape any mental or physical cage, or joyful moments, in rediscovering life, nature ... resolving that the most important thing left is to stay true and confident in ourselves, whatever life may bring ...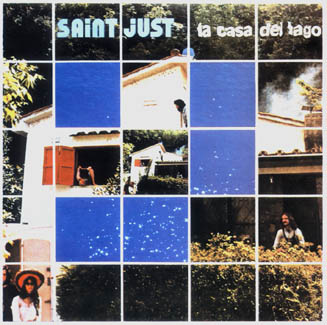 You choose to release Prog Explosion under the name Saint Just Again. What is the reasoning for this change of name?
"Saint Just Again" came back with a new album to prove we can go forward with new ideas, it is necessary to be brave, to remain in the musical scenario staying ourselves as well ... surely it is not that easy, the mood around is pretty depressing, but if you believe in yourself and you try sincerely and aware you can ever go on proudly.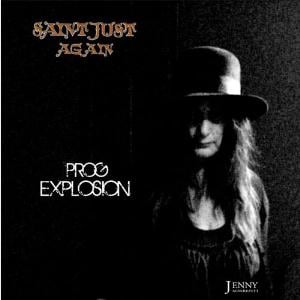 You are half Italian and half Welsh. Has this rather unusual mix of the eclectic Welsh culture and the lush Naples culture had any impact on your musical and creative outlook? For those of us unknown with your music; how would you describe you music?
My mother is welsh and my father is from Naples, I have been surely influenced by the music of north Europe and the Neapolitan one as well, if I should describe my music in a few words, I would say that it is an harmonious encounter between many cultures, Mediterranean, African and north European too, nevertheless having Naples as cornerstone.
Thanks to Jenny Sorrenti and the interviewer Fabrizio from all Progarchives collaborators.
Saint Just's Progarchives Page is here and their (Jenny's) official website is here.