Hey everyone!
OK, the Goblin concert last night was terrific!! A good mix of tracks from several of their horror soundtracks, and (hooray!) three tracks from one of my faves `Roller'!
First of all, the support acts were both very memorable. I've seen Australian prog band `The Night Terrors' before when they played with Hawkwind, and essentially their music is thick and brooding instrumental prog mostly based around keyboards/organ and plodding drumwork with knockout Moog solos and heaps of eerie Theremin, which I swear was almost singing.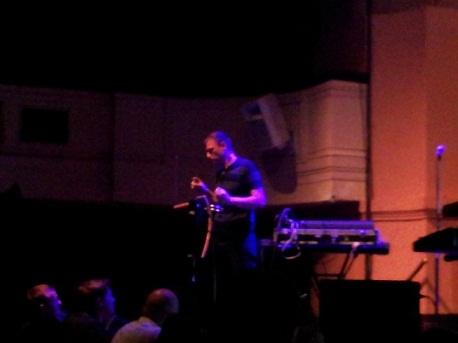 Next up was a (I think) 8 or 9 piece project called `Thematica', who played interpretations of horror and sci-fi movie themes in an instrumental progressive rock style, with dialogue from the films playing in between the tracks. To be honest, it was a hugely fascinating experiment that seemed to sometimes fall apart, there seemed to be constant confusion between the different band members as to what was going on. However, when it frequently worked it was very effective. The clubby takes of Blade Runner and even The Running Man themes were very well done. I'd love to see a set-list of all the themes they played, as some were very familar but I couldn't quite put my finger on them.
Special mention has to go to their percussionist/drummer, who was a swarm of frantic energy, frequently resembling Animal from the Muppets!! He even launched into an endless manic drum solo, leading to the organ player to give him a `just wrap it up' hand gesture!

It reminded me so much of the movie `School of Rock' where Jack Black is always taking all the limelight and launching into endless guitar solos with his band, much to the annoyance of his other band members - leading to him getting fired! Hopefully `Animal' gets to stay, because he was a high-point of the performance.
Anyway, the project shows a lot of potential, hopefully a few of the kinks gets ironed out and we get to see them again.
Onto the mighty Italian legends Goblin!
I had no idea Massimo Morante was actually such a good player!! He just tore through the set, had so much youthful energy and honestly was like a piercing David Gilmour!
Keyboard player Maurizio Guarini was very subdued and restrained, just letting his tasteful playing speak for him. Total class.
Claudio Simonetti was endlessly smiling and having a great time, bouncing around and dancing! His keyboards were just as good as Maurizio's, and he also utilised the enormous pipe organ in the venue, which he said was the first time in their career that they'd ever used such an instrument to perform some of their tracks.
Drummer Titta Tani and Bruno Previtalli were also excellent, bringing a youthful energy to the band and real professionalism.
The tracks they played showed how versatile they are, as they jumped from eerie mysterious ambient pieces, bouncing synth pop and hard rock workouts.
The band themselves seemed to be having a great time, joking and laughing the whole time, constantly taking photos of themselves and the crowd. Very different personas from the heavy-going and dark music they constantly play!
I have a few fairly lousy photos, but I'm sure there will much better pics than mine over the next day start showing up online.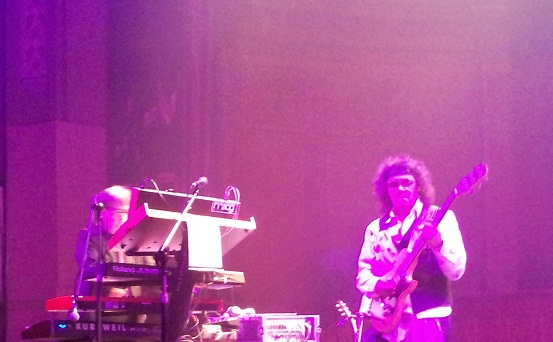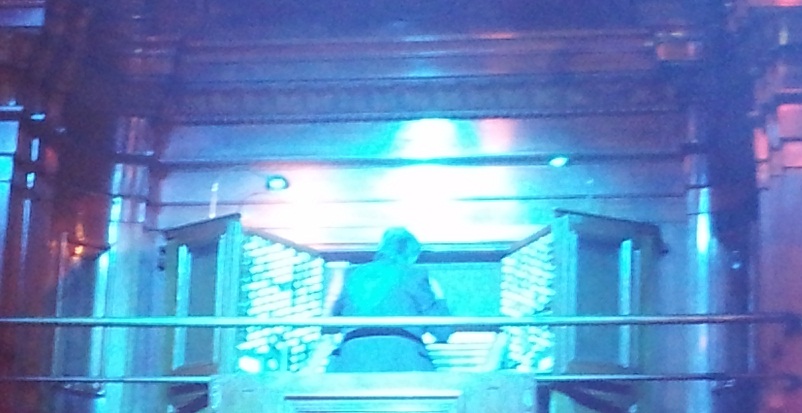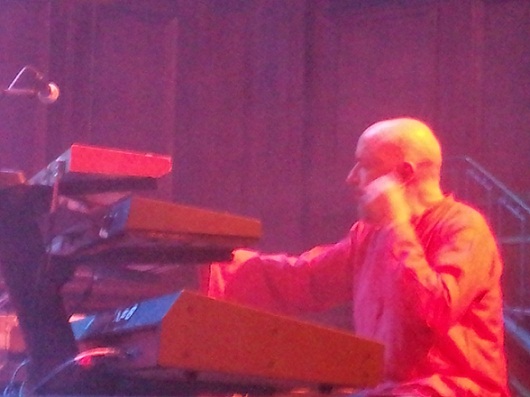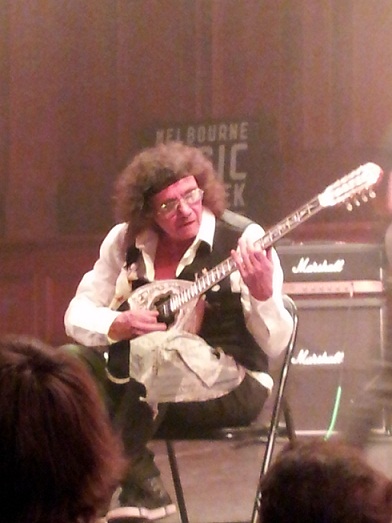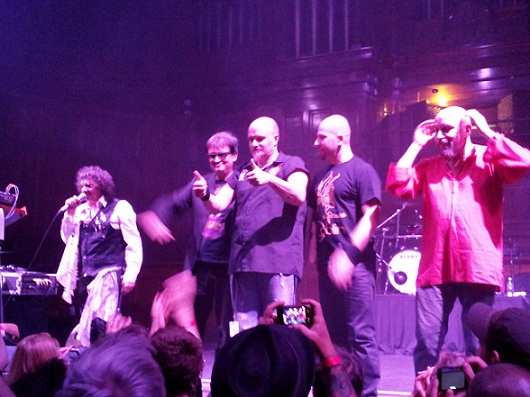 and someone just put up this one on a Facebook page this morning, which is far better than any of the ones I took!

It also gives you a good idea of the pipe organ that Claudio played on: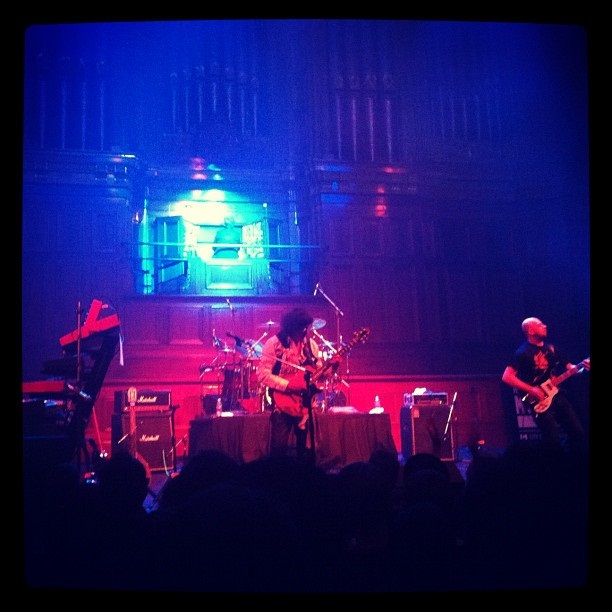 I'll update and supply a setlist when it shows up online over the next day or so.
Thanks so much to the Goblin band, who were kind enough to autograph my Goblin DVD and my treasured pre-Goblin RPI album `Cherry Five'. I'll treasure them forever, and it topped off one of the best nights I've had in a long time.
I'll mention the great company I shared that night, my best mate Harry (Archives member Stratcat), Cam (Archives member Dunwich, from the wonderful Aussie instrumental prog band Montressor!), who for such a young guy has soaked up ENDLESS prog bands and knowledge, very inspring, and is such a genuinly nice guy too!
Also the two Gentle Giant fans Harry and I chatted to for ages after the show, your names elude me right now (Hey, I've had about three hours sleep!), but I hope you guys email as you promised!
Hope to see Goblin again!