March 31, 2013 ... Flooded with cherry blossoms (Japanese flower!) around us, we have been waiting for
LE SILO
, the avantgarde progressive stars in Tokyo, and
DJAMRA
, the jazz rock gems in Osaka, with having delicious food prepared by Masaharu (the bassist of Djamra).
Look, what an ahonoko ... err ... pleasant appearance!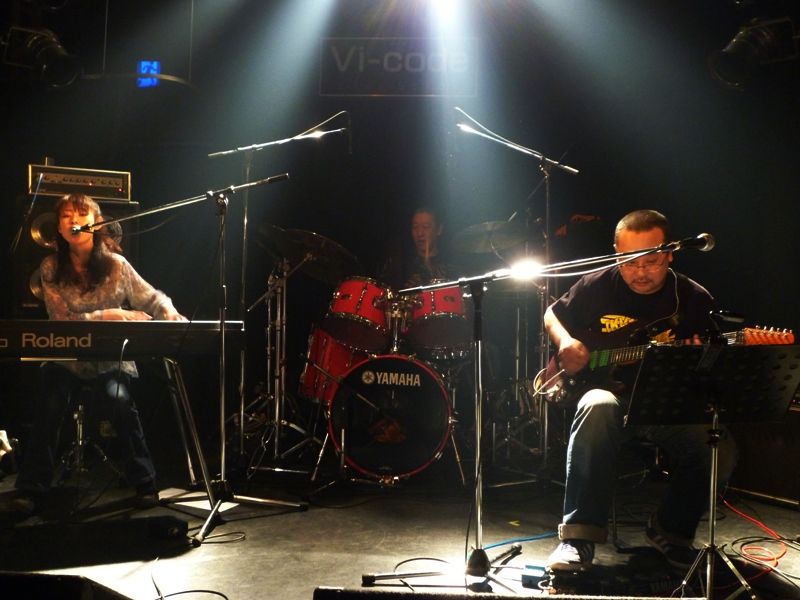 The three Le Silers, regardless of a long trip for Osaka, played, performed, and shouted, chattered (especially Miyako) as well. The first shot "Highball March / Numazapa Mix" made us (and themselves) crazy ... one of their masterpieces because they love alcoholic beverages much! Yeah as if we would have got drunken with whisky & soda!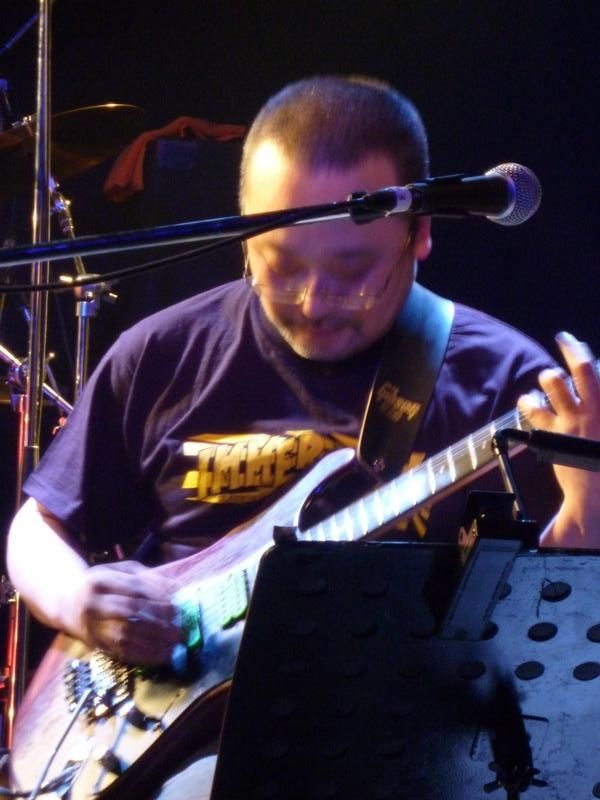 Yoshiharu IZUTSU
(guitar, voices) ... a cool and supreme guitar player
Michiaki SUGANUMA
(drums, percussion, voices) ... an extreme drum giant
Miyako KANAZAWA
(keyboards, voices, dance, talk, shout ... and so on lol) ... our prog idol! :)
One of their newest songs "Hah Hih Hoh Hih" (hi Yoshiharu, is this correct really?) is very amazing, not only the title but also the tune itself.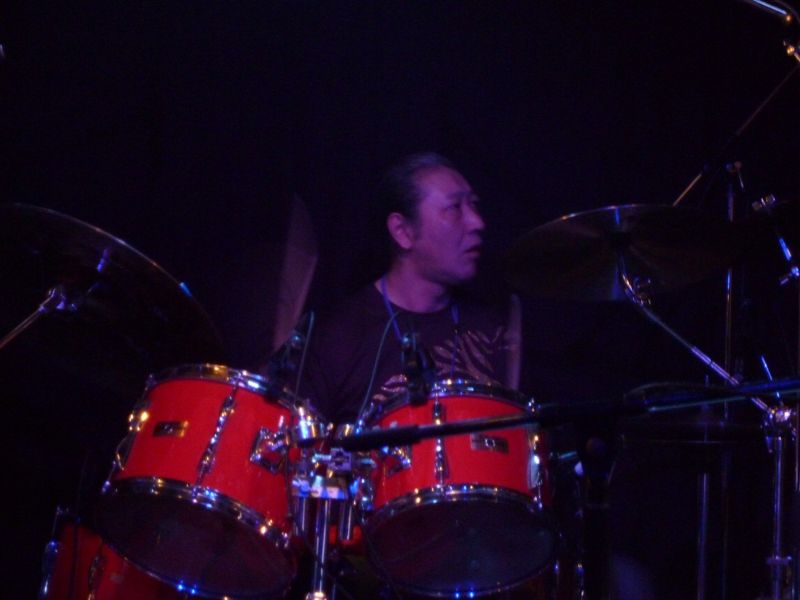 Enthusiastik! :O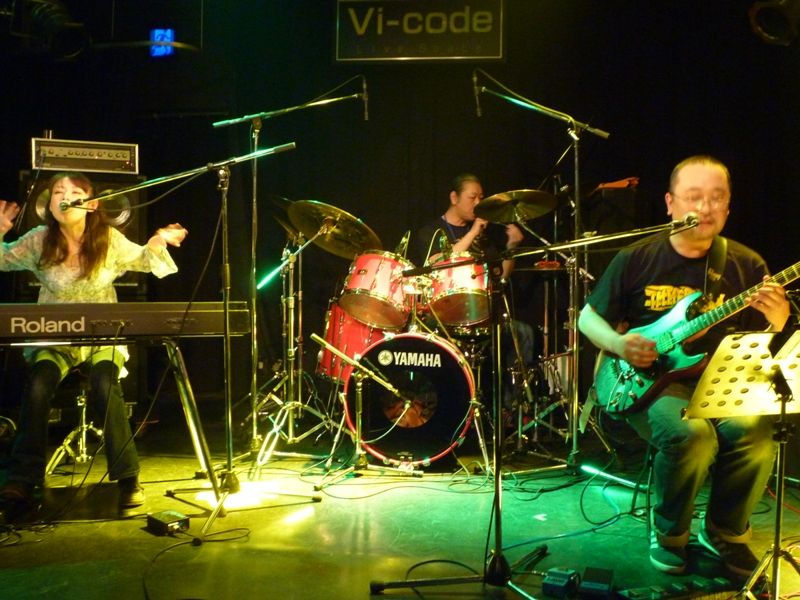 And LOCOMOTIVE! :P
Michiaki, during drumming, bew an eccentric whistle that sounds like chirping in the tune titled "Oiseaux".
Funky appearance. (Sorry)
Yoshiharu's playing is always cool, but suprarealistic, and sweaty (again sorry).
Many towels needed for him (ture).
And Miyako, our goddess is ...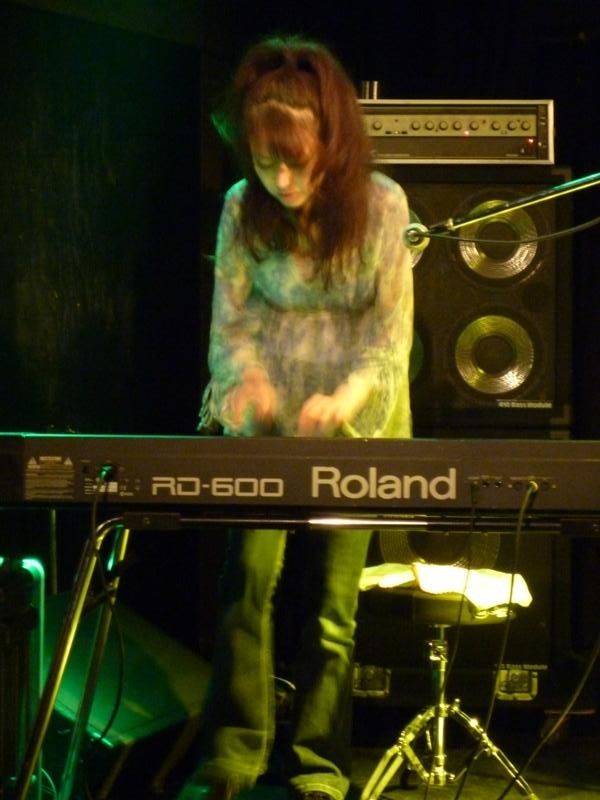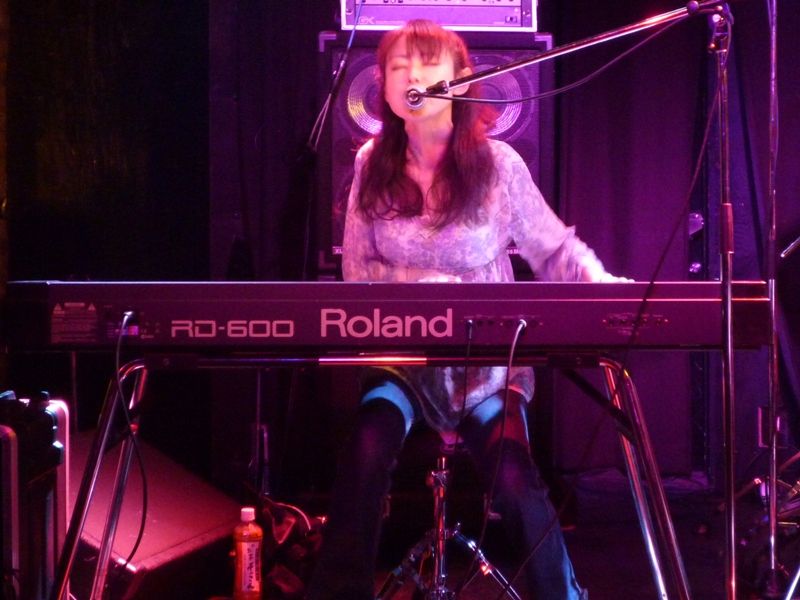 Oh ...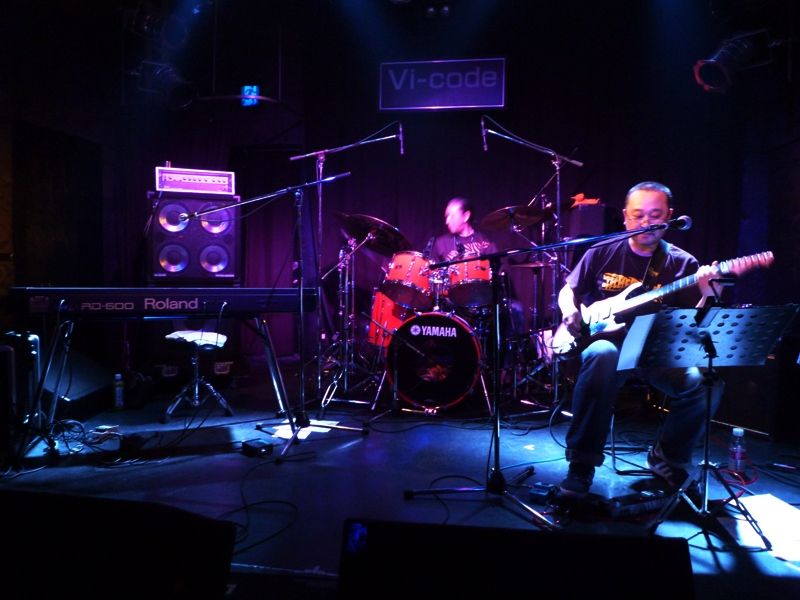 On another new song "Hebikashot", we missed Miyako dancing in the backyard (lol).
Thanks
Le Silo
for your splendid gig and fantastic night present!