Uzbekistan is not a country mostly known for it's progressive rock scene. Most of us would be challenged to come up with anything to say about Uzbekistan, let alone find this country on a map. This despite the fact that the oldest trading route in the world passed through Uzbekistan.  
A Wikipedia research also reveals that Uzbekistan borders to Afghanistan, Kazakhstan, Kyrgyzstan, Tajikistan, Turkmenistan and Russia and it is a landlocked country. It's capitol is Tashkent and Uzbekistan has been an independent state since 1991. For more trivia and some impressive photos, I refer to Wikipedia.

Unknown to the most of us, Uzbekistan actually have a couple of good bands in the form of X-Religion and Fromuz. Both of them share members. All the world's a stage these days and I therefore sent them an interview request, received a positive yes and sent them these questions.

So without any further mind-numbing boring introductions, I give you Fromuz.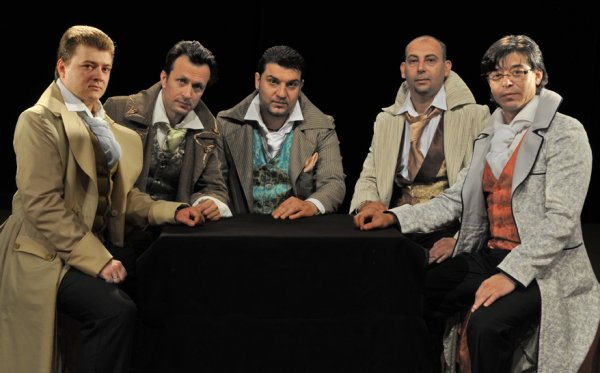 What is FromUz up to these days?  

FromUz at present is an effective figure which plans to promote the musical progressive ideas interesting to listeners of all worlds. The group actively gives concerts in the region, releases albums and works other the new material. The structure of group was reduced up to 4 participants and in our opinion it is optimum structure for realization of our plans which find a life owing to the fifth participant - the Producer.

Before we go more into FromUz, I want to start with some questions about X-Religion.  When and where was X-Religion started ?

X-Religion remained the studio project only, not onstage for live version work. There is only one album out of this project. Some musical ideas which haven't been realized in X-Religion will probably be issued in some other studio projects.

Please tell us more about the Sodom & Gomorra XXI album which sadly is impossible to find these days.  

Sodom & Gomorra XXI found the second life in FromUz performance. For 3 years FromUz performed the scenic version of the work together with Youth Theatre of Uzbekistan. There is a material which has been recorded by FromUz and there are plans in the near future to finish work on mixing and mastering of. Sodom & Gomorra XXI might be released brand new quite soon, possible.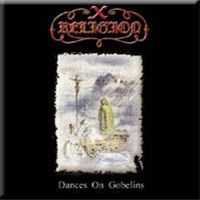 Please tell us more about the slightly more easy to find Dance Of Goblins album which sadly is impossible to find these days.  

From what I know, X-Religion has not officially split up. Is there any plans to release more albums or to re-release/make Sodom & Gomorra XXI available again?
  

Dance Of Goblins probably will re-released. It is a matter of time. It would be desirable to add this material and to rethink. If it will occur, the album will have a chance to be released.

You also co-operated with Jeremy Morris (better known under his artist name Jeremy) on The Pearl of Great Price. Please tell us more about this cooperation and album. 
About work with Jeremy Morris should tell probably Vitaly Menshikov – known musical critic and one of participants of X-Religion group.
What led to the formation of FromUz and what does that name mean?  

FromUz was formed in 2004. The word FromUz has been taken as the name of one of the first compositions of group and subsequently became the name of group. Given full stop in the word has emphasized the media style of this word and the word FromUz began to mean FROM UZBEKISTAN.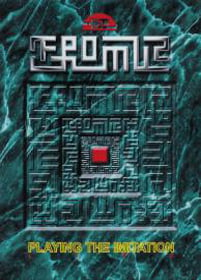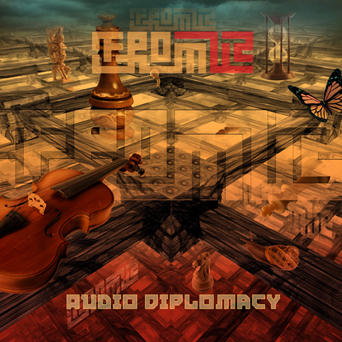 Before you went into studio, you first released a DVD back in 2005 called Playing The Imitation. Please tell us more about this DVD. One year before the first studio album saw its light, you released a live album called Audio Diplomacy. Please tell us more about this live album.


FromUz has given a number of concerts in 2005; the material recorded on these performances became a basis for first album of FromUz group. The material has been created, arranged and rehearsed in period of August 2004 – April 2005.
Audio Diplomacy album should be considered as the first album of FromUz as compositions up to concerts has never been recorded before. This album has set the tone, mood and style of group which critics have named prog-fusion. After record of concerts the work proceeded in studio on edition, mixing, mastering, video installation. The ready-made material was on regional sale under name Playing The Imitation and after signing the contract with 10Т it has been renamed and began to be referred as Audio Diplomacy.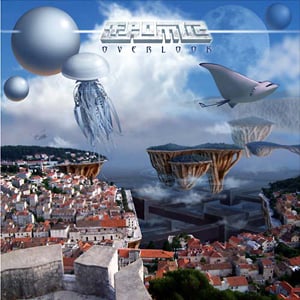 Please give us a presentation of the first studio album Overlook from 2008. 

Overlook has been planned as a conceptual album; work on the album took a lot of time and was fruitful and interesting. Work proceeded since April 2007 till January 2008.
Vladimir Badyrov has recorded the rhythm-section in studio "IOSIS" in summer 2007. Vitaly Popelov has recorded the parts of guitars at home studio, in studio of Youth Theatre there have been recorded bass by Andrey Mara-Novik and keys by Albert Khalmurzaev. All tracks have been sent to America to 10Т RECORDS studio to the sound producer Jeff Hodges who was working on mixing, and mastering did Brad Blackwood. Finally the disk has been released in October 2008 and was announced as the best album of 2008 in category the best independent album.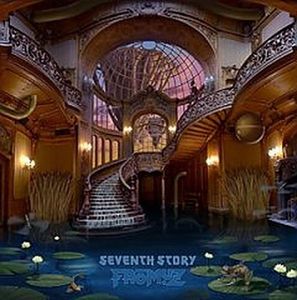 Please give us a presentation of the second studio album Seventh Story from 2010.  

On coincidence of circumstances before the beginning of work on the Seventh Story album the structure of participants FromUz has changed. Badirov and Mara-Novik switched to Ali Izmailov and Surat Kasymov. Keyboard player Igor Elizov has come to group. As well as the previous album, the Seventh Story was born as a conceptual project. The idea was that this material should be played and performed live sound only, and only after that the studio variant work should start. That way it all happened. The dramatized premier of the Seventh Story took place on a stage of Youth Theatre involving the participation of actors of theatre in September 2008. For two days all the music material was recorded in tracks and on video for the subsequent edition and installation afterwards. This project will be published in DVD format in autumn 2010, named Inside Seventh Story.
We started the studio version work process after that. Technology was the same - record of a rhythm section, then guitars, a bass, keyboard and vocal.
Wу worked in 3 (three) studios - IOSIS, G.Bronova's studios and studio of Youth theatre. Right after the mixing the tracks were brought to Panterra studio, where were mixed by Validjon Sadikov and Shukhrat Tursunov.

FromUz has been labeled as a fusion/jazz band. But I disagree with that label. I think Overlook and Seventh Story are somewhere between symphonic prog, fusion and progressive metal. In other words, your music will please both fans of Dream Theater, Emerson, Lake & Palmer, Yes and Mahavishnu Orchestra. But never mind what I think. How would you describe your music?  

In our opinion that is absolutely useless idea to hang out labels.
Unequivocally - our music roots are in art and prog rock. We grew and were brought up on this music. Certainly it is necessary to tell about influence of classical music and jazz on FromUz musicians. Probably from here the mix of genres comes, the fusion manner.
But we are not going to rank ourselves to this or that direction anyway. This is a matter for musical critics! We are planning to do music which will be interesting to us. And the auditory shall judge on the quality of.

About Uzbekistan, the political situation there and the music scene in your country. How is it to run a band in Uzbekistan and how is your life in a country which I guess is so vastly different from the life in a Western country ?  

Our country is on the Route of the Great Silk Way, here coexisted different religions, nationalities and languages. Tashkent always was the capital not only of Uzbekistan, but also all Central Asia. This region has huge cultural history and the most ancient traditions. It is enough to visit once in a life Samarqand, Bukhara, Khiva to become accumulated with a charge of creative energy for a long time. Therefore we are not deprived by creativity. The style we work in unequivocally has no commercial substantiation. All over the world there are not so many musicians capable to attract the auditory in a number to fill in a stadium (as a pop music star, for example). Each participant of our group has some other business or work which opens up the opportunity to play the noncommercial music. As for difference of a life in East and West… You see, East is East! East is many-sided and inexhaustible. Welcome to East, live here, see it all your own eyes and then we discuss it all having a cup (or as we call it – piala) of tea!

What is the current situation regarding availability and distribution of your albums? Is there any plans to make your live album and the X-Religion albums more widely available? What is your experiences with the music/record industry?  

Our commercial business is conducted by the company 10T RECORDS. According to the 10T financial reports, our music is in good sale. At present there is an offer from 10T, to make one more edition of album Audio Diplomacy (CD+DVD). We plan to release concert DVD format of Seventh Story album this autumn which will be named Inside Seventh Story. The work on the acoustic project Quartus Artefactus comes to an end. The release of the album is planned on the beginning of the next year. Studios, which we cooperate with, have a huge operational experience and powerful potential. They give us all necessary conditions for work during record-mixing processes. Our producer Igor Iosis perfectly understands all nuances of process of creation of a musical material, the advice and opinion of Igor only move us to the planned purposes closer. Igor Iosis is musician. Perhaps Igor is one of the most venerable producers in our region. Besides that fact Igor owns an outstanding technical rent base. Almost all western and European musicians, who come to Uzbekistan, work on the equipment and musical instruments, rented from IOSIS Company.

Please tell us more about the gigs and festivals you have played (if you have played any). Is there any plans to travel to Europe and USA to do gigs here which I guess must be horrendous expensive ?
FromUz participated only in few festivals. Probably is so out of some distance from the centers of rock-festival movement. However we participated in festivals - Astana the Blues festival in Astana, Summer Night festival in Chimkent, two annual rock music festivals IOSIS Fest in Tashkent, Meetings in Russia in St.-Petersburg, Chekhovian Festival in Moscow, Baja-prog in Mexico.
Concert activity of FromUz includes so-called report-concerts. We give such concerts when we consider that the next step in our creativity is made and it is time to present result of our work to spectator. In a year it can be two or three concerts of the kind. Each of concerts takes 2-3 (two or three) days, the same stage as a rule. Certainly FromUz participates in concerts where besides us take part other rock-groups from Central Asia. Certainly, it is interesting for us to go and play in Europe or America. In fact these are the countries were the rock music has great traditions. But we have no offers from West for the moment. To find a good tour manager is one of issue to be solved the nearest future. We feel and assured our music will be interesting to the European and western spectator. Using your interview, we would like to say to potential promoters - "Hey, somebody may take the group with while you meditate! «The best independent album of year" status groups are not so often to meet, ha! »

What has the reactions from the music world on your albums been so far?
Reaction to our albums can be traced, having typed in a browser a word FromUz and the name of albums. Look through the albums' reviews and it all becomes clear. President Obama, to tell the truth, did not call yet. He is very busy, probably.

I guess music does not fill every hour of your lives. What else are the band members up to ?
Vitaly is a session guitarist, works with leading musicians of Asia. Albert is actor of theatre and cinema writes music to performances and films. Igor is composer and the arranger, works with stars of the Uzbek show business. Ali is the senior lecturer of Uzbek State Conservatory, the teacher of percussion instruments class. A great number of his students are laureates and prizewinners of international competitions.

What is the plans for FromUz this year and in the future?
The entire interview is story about plans.
Although they say, if you want to make God laugh, tell him about your plans!

Anything you want to add to this interview?  

God save all the people and music they create!
Good luck!
A big thank you to the Fromuz guys and their Western representative Ken Westphal for this interview.
All links has been included in the intro to this interview. 




Edited by toroddfuglesteg - October 27 2010 at 05:37