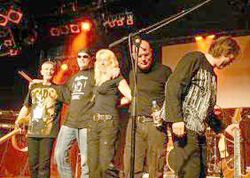 Flamborough Head is a band from Holland which has steady been building up a pretty huge following during the last ten years. Their new album was well received too. I got in touch with them for their story. Edo Spanninga answered my questions.
---------------------------------------

What is Flamborough Head up to these days ?  
Well, the same as all the previous years; writing, rehearsing, recording, gigging. Not as a daily job but beside all our jobs. Now we are focusing on the line up of ProgFarm, our annual progressive rock festival, which we organize as a band for nearly 15 years now.
The next part of the interview is a "this is your life" part where I ask you some more or less intelligent questions about your music and your albums.  
When, where and by whom was Flamborough Head formed ? Why did you choose the name of this sea cliff in Yorkshire, England ?
In the early nineties Flamborough Head was formed in the northern part of The Netherlands by Edo Spanninga (keyboard player) and Koen Roozen (drums). Marcel Derix joined quite soon. These three musicians are the oldest members of the band. Next year we hope to celebrate the 20th anniversary of Flamborough Head, we're getting (b)old No special reason for the name Flamborough Head. I liked the spot (in England) and the name, there is no more to it.
How was your formative years and who was your musical inspirations ?
As we all grew up in the seventies we were influenced by bands like Genesis, Yes, King Crimson and Camel. The usual list. Marcel is more into bands with a harder edge.
How did you get your record deal with Cyclops ?  
The usual way in those days. We recorded a cassette demo and sent it to several companies hoping one of them was interested. Cyclops responded in a positive way and since then we have been signed to Cyclops.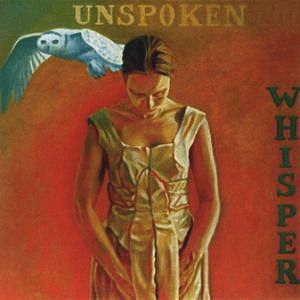 Please tell us more about your debut album Unspoken Whisper from 1998.  
Some of the tracks we recorded earlier on our demo Bridge To The Promised Land ended up on our first album which we recorded in a proper studio. In the nineties the home recording possibilities were not as sophisticated as nowadays. It was our first real studio effort which brought us an award as Best New Band by the readers of the British magazine Wondrous Stories.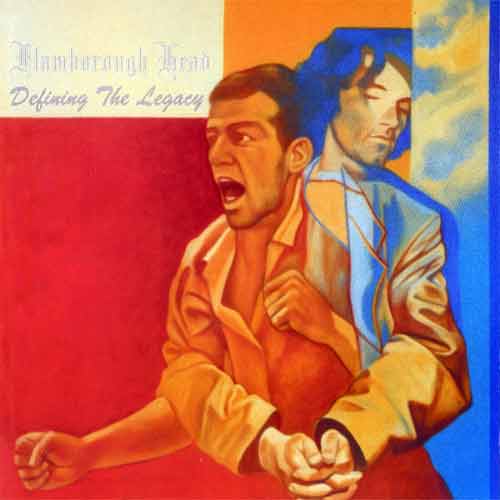 Please tell us more about your second album Defining The Legacy from 2000.
In a way it's a concept album about the bad relation between a father and a son. All lyrics relate to this concept. It was more or less a biographical album: all lyrics were written by the lead-vocalist who described his upbringing. Because of the theme there is a more agressive edge to this album, different from its predecessor. After this album Andre Cents, the guitar player, decided that he had to leave the band, due to musical differences. Siebe Rein Schaaf, lead vocalist and keyboard player, also decided to leave because he wanted to spend more time with his family.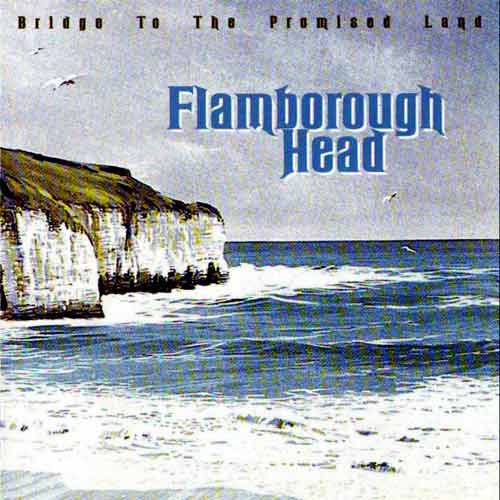 Please tell us more about your demo album Bridge to the Promised Land from 2000. Is this strictly limited 500 x album the tape from 1994 ?
Yes. Malcolm Parker of Cyclops suggested to re-release the demo album Bridge To The Promised Land on his Cyclub-label, a sub-division of Cyclops specialized in limited editions. So Malcolm did one pressing of 500 copies in 2000. We were surprised by this because we never intended to release this recording as a normal cd-release. It was recorded on limited equipment in our rehearsal studio. Having said this, even nowadays we get orders for this sold out release.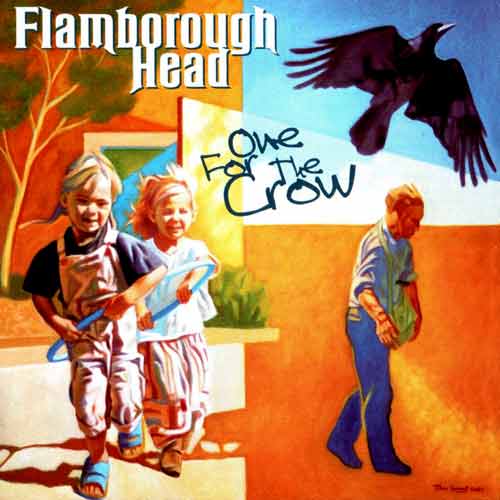 Please tell us more about your third album One for the Crow from 2002.
After the departure of our guitar player and lead vocalist, Margriet Boomsma (vocals, flute & recorders) and Eddie Mulder (guitars & backing vocals) joined Flamborough Head. This gave a slight change of sound: more folky and mellow and also a change from the neo-progressive sound towards a more retro seventies prog-sound. With this new line up we recorded the album One For The Crow. Margriet wrote all the lyrics for this cd and all albums to come.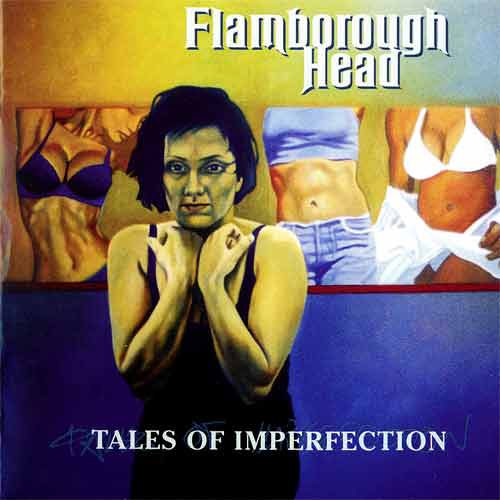 Please tell us more about your fourth album Tales Of Imperfection from 2005.
Tales Of Imperfections is a logical sequence to One For The Crow, same line up and same sound. It was the first album we recorded ourselves using our newly bought equipment. All our album covers were painted by Theo Spaay, a Dutch artist. With each new album, he paints a new cover, getting his inspiration from the lyrics.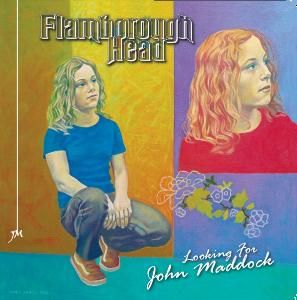 Your most recent album Looking For John Maddock was unleashed on us in 2009. Please tell us more about this album. Please tell us more about the album title and the lyrical topic.
Looking For John Maddock is a bit of a strange album for us. Eddie Mulder felt it was time to move on. We decided to record the new songs we had already written and these ended up on Looking For John Maddock. During the recording sessions we were looking for a new guitarist while Eddie recorded his last guitar tracks for Flamborough Head. So in a way this album is not a proper scheduled album but some kind of farewell to Eddie. About the title. Margriet inherited a collection of porcelain from her grandfather which was made by the English pottery firm John Maddock. She started collecting these items and since then she has been looking for John Maddock. She used the theme "Looking for John Maddock" as a metaphor for searching for the things in live you don't have and the feeling that you cannot be yourself and incompleteness and satisfaction. The lyrics of the title song are based on these topics.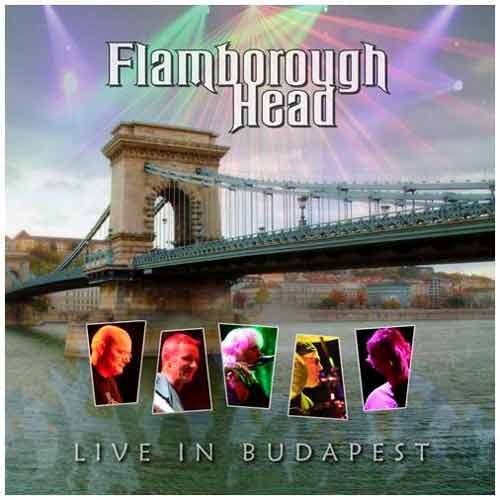 Your live album Live In Budapest was released in 2008. Please tell us more about this live album.
After four studio albums we felt it was time to release a live album. Our friends of the Rumanian band Yesterdays invited us to come over to Budapest to gig with them on the A38. A club on a boat moored in the Danube. We had the chance to record our gig and Cyclops was interested in releasing it. We had a tremendous time in Budapest and hopefully you can hear this on the album.

What is the lyrical topics you mostly cover in your songs ?
As I said, Margriet writes our lyrics. She writes about daily life, about love and friendship, what it means to grow older, what to expect from life and which choices you can make yourself, to make things better. So, not the normal prog lyrics with all sorts of hobbits around.
What is your experiences with the music/record industry ?
Not much. We all do this as a hobby besides our daily jobs. We do not have to make a living out of Flamborough Head, which makes it all very easy. In prog there is no money, no audience and because of all the downloading, the sales are very poor. Prog is a alive because of all the enthusiasts who are releasing albums, organizing festivals and gigs and publishing magazines and websites in their spare time. Not as an industry but out of love for a beloved genre. We feel this is ok for us.
You played Baja Prog in 2005. How was that experience ?
Unfortunately Baja stopped organizing their annual festival in Mexico. We gigged there in 2006 and we had a marvelous time. It was one of the highlights of Flamborough Head. Baja was an important festival, one of the major festivals in the scene. It was an honor to be invited and to be part of it.
Fortunately Baja was not our only highlight. We were lucky to gig at several major foreign festivals so far. We gigged in Holland, Belgium, France, Italy, England, Rumania, Hungary, Mexico, Germany and Poland and all these gigs were a pleasure. We met all sorts of kind people and we made a lot of friends throughout the years.
I first thought your band was a folk rock band due to your name when I bought the Defining The Legacy album long before I even knew about ProgArchives and it's excellent record reviews database. I was both pretty surprised and glad to discover that it was a symphonic neo-prog album instead. So no harm whatsoever. Symphonic prog is the description I would use on your music. But how would you describe your music ?
It's so difficult to describe our music. The first two albums are neo-prog but the last three albums are symphonic prog as you suggest. Margriet her female vocals and flute & recorders give the sound of Flamborough Head some folky hints. But we are not a standard folk rock band. On the website we use this quote from a review: "Flamborough Head. Seventies influenced melodic progressive rock music; highly recommended to all the fans of real symphonic retro prog with a taste of folk (and even some neo-prog:-). There is happening a lot in a musical way, you never get bored." 
Is there anything on your albums and/or in your career you regret ?  
Can't think of any. We are happy with the career of Flamborough Head and are proud of all our achievements.
In my ears, Flamborough Head sounds more like a British band than a Dutch band. Do you regard yourself a member of any scene or does Flamborough Head transcend any scenes or countries ?
All Dutch bands are influenced by British bands, they set the high standard in (prog) rock music. We do not intend to sound British but perhaps we do. Of course we regard ourselves a member of the prog scene. We like this type of music and that's where we belong.
You are from Friesland, a province in the north of Holland with it's own language and identity. Friesland is perhaps most known for the black and white cattle. They are excellent cows. How is life in Friesland and why is this area so special ?
It's a nice and beautiful province to live in although no one in the band speaks the Frisian language. In fact only Margriet was born in Friesland. We all live here by coincidence. No nationalistic feelings in Flamborough Head I'm afraid.
I guess Flamborough Head does not fill every hour of your lives. What else are the band members up to ?
Gert is a computer-programmer, Marcel is a community worker and the rest of the band are teachers.
What is the plans for Flamborough Head this year and in the future ?
This year we recorded a track for the Purgatorio concept album project of the Finnish Colossus magazine (released by Musea) and we gigged at Cluj-Napoca in Rumania. Now we are writing new material for a new album we hope to release next spring. Apart from the Colossus projects this will be the first album with our new guitar player Gert Polkerman. I am sure he will give the band a new and fresh direction. In the meantime we are also focusing on the organization of our annual festival ProgFarm which Flamborough Head is organizing on every first Saturday of November since 1997. In July we will gig in Germany. This autumn we will do some gigs in Holland. Later this year we will participate in two prog-samplers with one new song and a cover.
Anything you want to add to this interview ?
No, I just want to say thanks for showing interest in Flamborough Head and for giving the opportunity to give some information on our band. Good luck with all your musical activities.
A big thank to Edo and Flamborough Head.