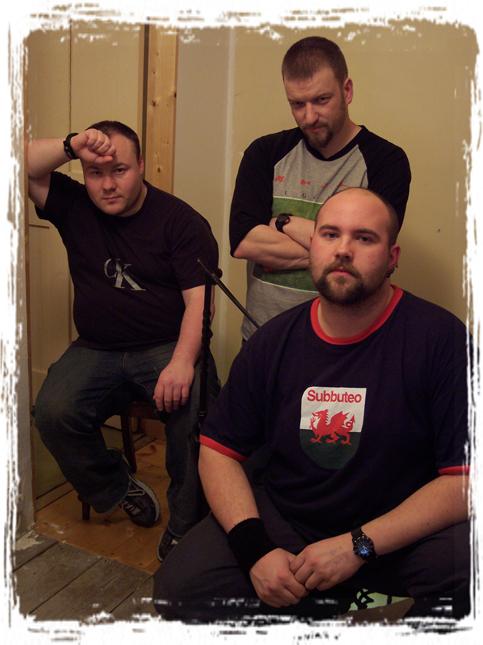 25 Yard Screamer is a trio based in Wales, UK, and was founded by chance in 2002 when Nick James (vocals, guitars) needed to get hold of some musicians for a showcase gig. Matt Clarke (bass) and Donal Owen (drums) were able to help out; and they hit it off so well that the creation of a band was called for.
They have got some good attention through the more mainstream rock and prog rock publications after some good gigs in the London area lately. This band is an upcoming band.
I caught up with them for their story so far. Nick answered my questions.
-------------------------------------------
When was 25 Yard Screamer formed and do you have any background from other bands ? 

We formed in 2002 as a response to my (Nick) needing to get a band together for a record company showcase gig. Ultimately the showcase didn't pay off, but we'd had so much fun putting it together that we decided to keep working with each other to see what would come of it. 

Why did you choose that name ?

We're all game console fans and so would follow every rehearsal with a session of playing football games on the PS2 or Xbox. One night, whilst we're trying to come up with a name for the band, one of us scores a goal from a way out of the box and someone commented that it was a 25 Yard Screamer. None of us had any better ideas, so it stuck!!

Whose bands were you influenced by ?

Our musical tastes have both wildly eclectic and staggeringly similar traits, and they've altered over the years. They range from The most heavy of death metal to the most pop of pop. Rush are a big collective favourite, Opeth, King Crimson, Porcupine Tree, Dream Theater, Disturbed, Rammstein, Metallica, Anthraz, Iron Maiden, Marillion………the list is long and distinguished!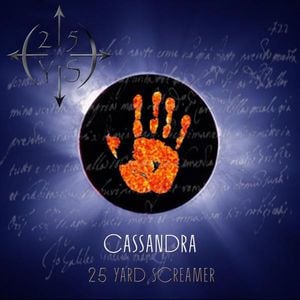 To start with; please give me your (long or brief) thoughts and lowdowns on your only album to this date Cassandra from 2007

Truth be known, Cassandra was in fact our 3rd CD release. It is however far and away our most influential and successful. It's origins came from our wanting to write some extended pieces of music, something that each of us love and were keen to try. The title track is loosely based on the Greek legend of Cassandra who, courted by the God Apollo was gifted the ability to see future events. However, when she ultimately rejected his advances, he cursed her. Whilst she would still see the future, no-one would ever believe her. This resonated with me, particularly in light of the conspiratorial rumblings that accompanied the 9/11 disaster. It occurred to me that, in our modern society, one which has an inherent scepticism, had anyone come forward and suggested that there would be such an event, no-one would have believed them! I also wanted to explore the notion that tragedy affects on many levels, not just globally, although that tends to be when it is most widely reported.

What were you up to after the release of Cassandra, what is the latest update and what is the plans for this and next year ?

In honesty we lost our way a little after Cassandra. We tried introducing a fourth member to the band but that didn't work out for any of us, and we lost a years work. It did however lead us to where we are now, which is putting the finishing touches to what we all feel to be the best CD we've written to date. I'm hopeful that the new CD will be out by mid summer of this year. Following the release we'll look to do a few of gigs and push it via the internet.

How is the writing and creative processes in your band ?


This happens in many different ways. Much of our music comes from jamming. One of us will bring in a riff or sequence of notes/chords, and we'll jam it out to see what happens. Sometimes we'll present whole ideas and simply bully each other into accepting the brilliance of them! It can also be a very long and drawn out process where songs 'evolve' over a period of time.

How would you describe your music and which bands would you compare your music with ?

I would describe us as melodic, progressive, heavy rock. We were most recently compared to a mixture of Rush and Opeth, and I think that's fair.

Besides of the new album, what is your plans for this year and next year ?

Hopefully more gigging, chasing some publicity and verbally abusing each other regularly. In 2007 we had one of our songs (Blacklight) hit the top 100 songs of the year in Classic Rock magazine. Emulating that would be nice!

Wales has always had a very strong progressive rock scene. What is your five favourite Welsh albums of all time ?


1. Tonypandy Male Voice Choir sing Metallica

2. Tom Jones sings the songs of Yes

3. Charlotte Church's tribute to Genesis

4. The Stereophonics sing Abba

5. Anything by Budgie, or War of the Worlds cause it's got Richard Burton in it.

Anything you want to add to this interview ?

We'd welcome contact from anyone who would like to know more about us, or has an opinion on our music. We're on myspace and facebook and look forward to hearing from you. Cheers.
Thank you to Nick for this interview.
I am currently trying to chase down their first two albums. But in the meantime, their PA profile is here and their homepage is here