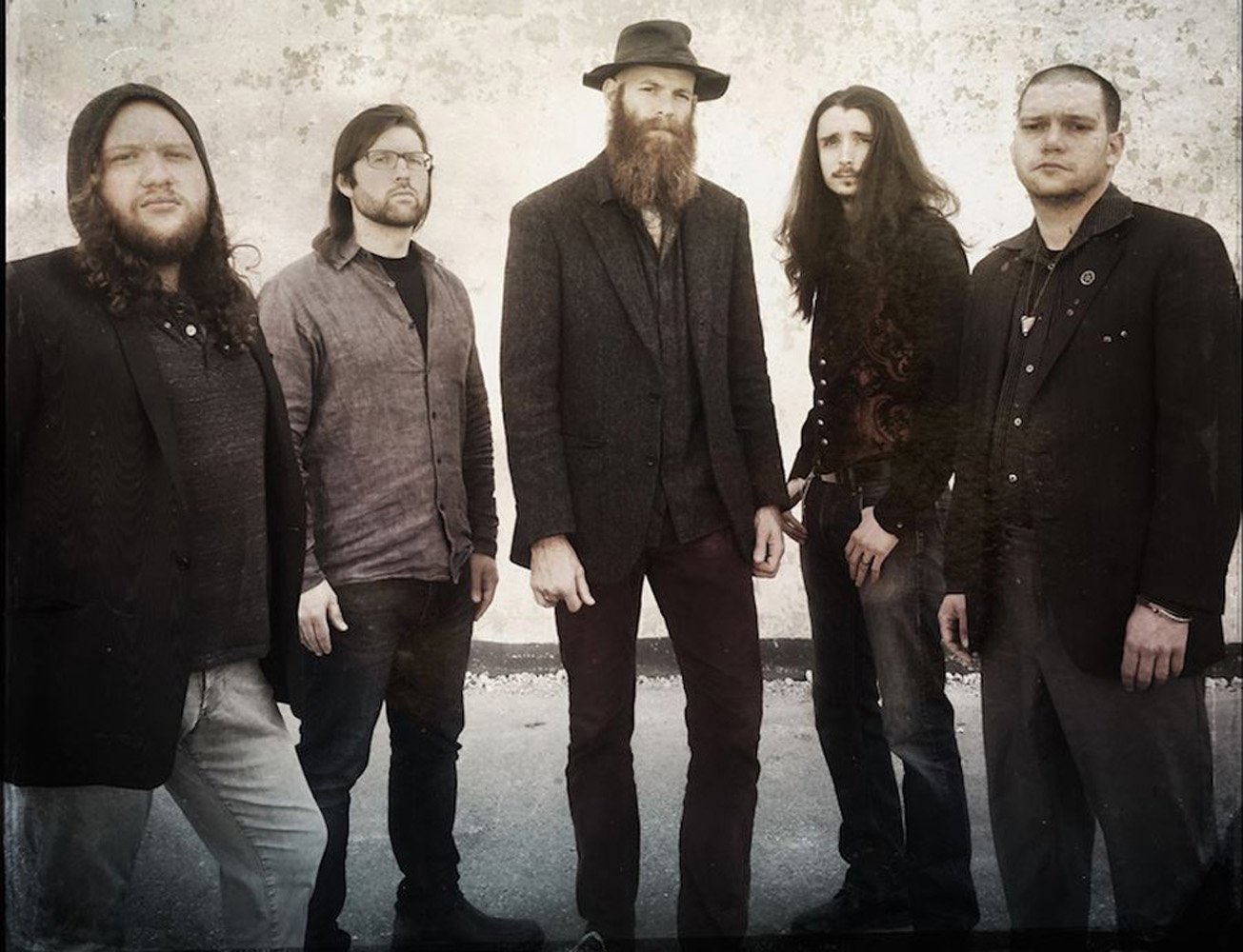 Edensong is a pretty well known band for the regular readers of PA during the last years. The music of Edensong is an interesting mixture of heavy and symphonic prog, progressive folk and even some RIO/Avant influences here and there. As one collaborator of ProgArchives put it after being introduced to the band: "Jethro Tull meets Dream Theater meets Yes. It's amazing-sounding stuff".
Edensong has just released a new compilation album too.
I got in touch with James Schoen for the Edensong story.
######################################
The Edensong history pre your first two albums is pretty well described in the ProgArchives profile so I am not going to ask any questions about that. But why did you choose Edensong as your bandname ?
The name "Edensong" was actually a reference to my band in high school "Echoes of Eden."  Throughout college, in the very early years of Edensong, we actually played under the name Echoes of Eden, which I always felt a little strange about since none of my original bandmates from high school were involved even though we did play a lot of that original material.  We attempted changing the name a couple times, once even having an interactive "change the band name" concert," but ultimately, we weren't terribly satisfied with the two winning audience selections: "The Battle of Dunkirk" and "Grandpa Grumpypants Magoo."  I eventually opted to change the name to Edensong during my final year at college because, by this point, the band had assumed its own musical identity and moved away from that earlier material.  I kept the "Eden" in the name as a nod my high school band, and also because it seemed in keeping with the religious themes of many songs from the album on which we were working at the time (The Fruit Fallen).  We sometimes get described as a Christian rock band, which is pretty far from the truth, but a lot of the lyrics do make references to religion.  In fact, the "Eden" in the original band name never came from any religious source, but instead from a short story by our then guitarist entitled "the Ashes of Eden," which we used verbatim as a name until we released our first album and discovered another band using the same name.  Thus, it became Echoes of Eden and, years later, Edensong.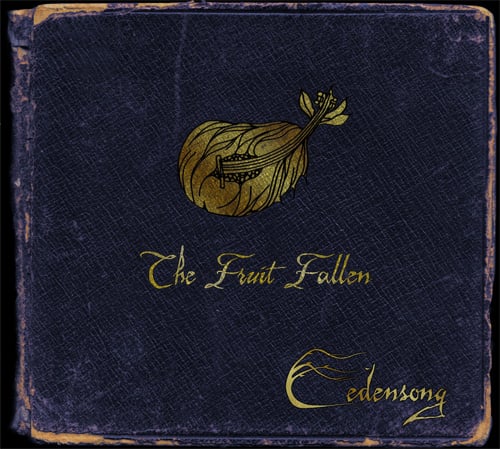 Let's go straight to the albums; please give us your (long or brief) thoughts and lowdowns on your The Fruit Fallen album from 2008
The Fruit Fallen was largely a solo record with a lot of outside help.  I was almost exclusively responsible for all of the musical material, lyrics, orchestrations and production, but I worked with a ton of musicians to bring the project to fruition.  The band underwent many changes, even during the recording of the album, so I was never locked down to any particular lineup.  As a result, I really experimented with the instrumentation and felt free to invite plenty of guest musicians to play on the album.  I was still at college, and thus surrounded by a very talented and eclectic bunch!  Because of the availability of outside musicians and because I was writing everything by myself, I made it a point to really push my compositional limits, try out any orchestration idea that crossed my mind and develop a real variety across the record.  I think I achieved that pretty well with "The Fruit Fallen" and am really pleased with both the way that it turned out and its reception in the proggy world.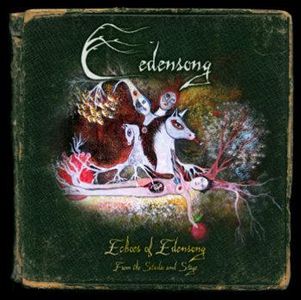 You have just released a new album called Echoes of Edensong. Please tell us more about this album.
 "Echoes of Edensong" is an interesting collection.  I wouldn't quite consider it an album because the songs are a mixture of new studio recordings, remasters, and some live tracks, but it's not really an EP either as it's almost an hour long.  I guess it's just confused.  We really wanted to wipe the slate clean as we begin to write and record a follow up studio album to "The Fruit Fallen."  There were a couple songs hanging around that never got recorded properly for various reasons that we really wanted to release.  Since the band's lineup is completely different now, we want to have a unified sound for this next album and really restrict it to new and collaborative compositions.  So, we needed to get these pre-written tracks out there beforehand.  The first such track is "Beneath the Tide," an Echoes of Eden song (get it?) which recently celebrated the 10 year anniversary of its original release.  It has been completely reworked and rerecorded for the occasion.  I've always wanted to issue the definitive recording of this song as it has always been an Edensong live favorite, but the timing was really perfect this time around, as this past summer marked the return of original Echoes of Eden drummer Anthony Waldman to Edensong and a renewed writing/recording collaboration with EoE guitarist Benjamin Wigler.  The three of us were the main songwriters for EoE, and I hope to have Tony's and Ben's talents on the upcoming CD as well.  The other new studio recording is "Lorelai," a song I wrote a while ago as part of a concept album mythology that may never see the light of day, but I wanted to make sure that the song got recorded and released in some form.  We were asked to contribute a track to "the Haiti Projekt" a recent progressive rock benefit album to raise funds in the wake of this year's terrible earthquake, so "Lorelai" seemed like the perfect track, given its lyrics and musical vibe.  We also included a remastered version of "To See But Not Believe," a track we planned to release on The Fruit Fallen, but eventually decided to leave off (it appears as a secret song on the original pressings).  We also had played three major North American progressive rock festivals in the past year and wanted to include some live recordings as well, so we chose one song from each show to round out the CD.  We were really happy with the way all of these came out and they definitely show a different side of the music.  The live "Beneath the Tide" sits side by side with the studio version on this CD, so you can really compare the two.  It's sort of the best of both worlds.  You get the clarity and full orchestrations of the studio version and the raw energy, arrangement variations and extended improvised solos of the live version.
You were the ProgArchives artist of November 2008. Which I guess is the diametric opposite of being the Playmate of the Month in the Playboy Magazine. How was this experience for you ?
I'm not sure what you're hinting at here…our music and image is every bit as sexy…but yes, the experience was great!  It was wonderful to get the attention of the folks at ProgArchives, and I think our online exposure, CD sales etc. shot way up that month.  So, thank you, ProgArchives!
You have earlier described your music as "Jethro Tull meets Dream Theater meets Yes.". Is this a description you still stand by or do you want to elaborate more on this description of your music ?
Did I really say that?  Hmm, well I guess that's somewhat accurate, especially the first two.  They're all major influences for me, and I would guess that it comes through a bit in my songwriting.  I think that would be easier for someone else to assess.  What's great about the current lineup of Edensong is that we've basically sextupled our already long list of musical influences since "The Fruit Fallen."  Everyone in the band listens to such vastly different music and most of it would not even be considered "prog" by people here.  There are some influences that we all may share (Metallica comes to mind), but by and large we all get our kicks from different things.  I think this is great in terms of what we can all bring to the table compositionally.  We all have a different frame of reference and the mixture can result in some really creative songwriting solutions.  This makes me really excited for the upcoming album, which we're in the process of writing right now.  Whereas with "the Fruit Fallen," I felt the need to be constantly pushing my compositional boundaries and trying new things, with the new album, I feel like I can do what comes most naturally to me and the diversity and variety across the album comes from the way in which my ideas meld with everyone else's.  I really couldn't be happier with the way things are shaping up.
Besides of Edensong, how is the rest of your life and what else are you involved in ?
I'm really lucky in that I get to spend most of my life surrounded by music.  Edensong itself is a full time job, as we're still handling all of our promotion and business matters ourself, which when added to writing, recording, rehearsing, and performing etc., adds up to quite a massive time commitment.  On top of this, I have a real job (a prog musician needs to eat!) running a private recording business as a producer and engineer.  I work in a ton of different styles, which I feel gives some perspective (and appreciation) for my own music, and also sometimes lets me bring some creative and "proggier" ideas to my clients' music.  When I'm not working, which, to be honest, is pretty rare, I like to travel: my girlfriend and I got to travel to France a couple months ago, which was probably the longest I've spent away from making music over the past few years (oh wait…scratch that…I think I was editing the latest Edensong CD from the road).  We just got back from Vermont visiting my parents, where we like to go if we ever get a free weekend, as we both love the outdoors, hiking etc.  I like to play video games and watch movies whenever I get the chance around here, but beyond that, it's pretty much all music-related.
What is your and Edensong's future plans ?
A lot.  As you already know, we're in the process of writing and recording the next studio album.  There is no release date yet and you probably won't get one from me until it's done (I think I learned my lesson from last time I announced an album release two years early).  We're shooting an original music video project and working on releasing some live videos of some of our festival performances.  We also have some live shows scheduled as well.  Next up is a show we're playing with IZZ and Half Past Four on Sept 5th in NYC.  It's gonna be a great show!  We hope to do some traveling over the next year as well, so we'll keep you posted with any tour dates.  We would love to bring our music overseas one of these days!
Anything you want to add to this interview ?
Be our friend on Facebook!!: 
www.facebook.com/edensongtheband
.  We need some more friends, or fans, or likes, or whatever they're called.  We got on facebook pretty late in the game, so we've only recently started to promote it.  We also have a twitter page:
www.twitter.com/edensongtheband
, if you prefer that.  We've been updating them pretty frequently, but it's hard to keep up with all these things.  Thanks so much for featuring Edensong and taking the time to interview me!  
Thank you to James for this interview. 



Edited by toroddfuglesteg - August 10 2010 at 13:23