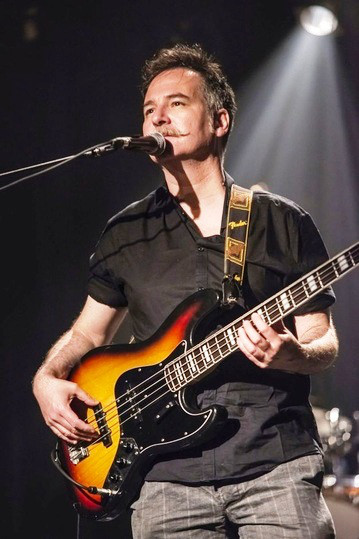 Italian multi-instrumentalist and composer Fabio Zuffanti is a well know name for those with a keen interest in Italian progressive rock. After starting out as a musician in 1994, he's worked with and been a member of a score of bands: Aries, Finisterre, Höstsonaten, laZona, Maschera Di Cera, Quadraphonic, Rohmer and R.u.g.h.e.

I got in touch with him through Moonjune Records for his story. 
================================================
To start with, what motivated you to start with music when having a normal job and hobby would probably be a wiser choice ?  
That's a very good question that sometimes I also made to myself :-)
I play guitar from when I was 13, and at the age of 16 I formed my first group. Then at the age of 21 I started to do a 'normal' job. In 1993 Finisterre were born and after Finisterre a lots of different projects...In 2001, at the age of 32, I took the decision to concentrate myself only in music because it was became very hard to do the job and at the same time being active with all these musical projects.
During these years from 2001 to now, I'm not became rich but I always felt to have done the right thing because music is all my life and I cannot live witout doing it, playing live and craeate different albums. Maybe I'm a little bit mad, but there's no way out of this in my life.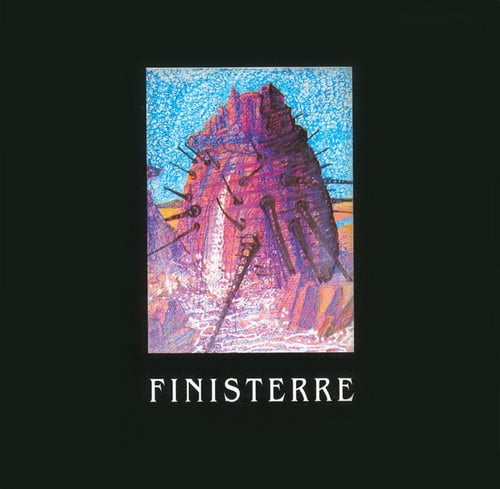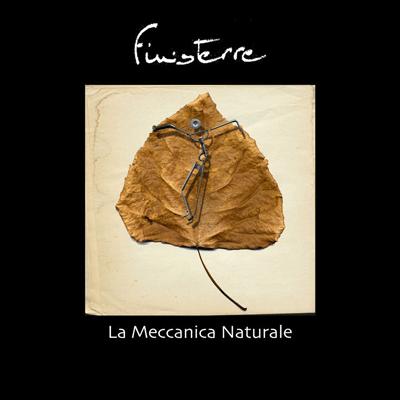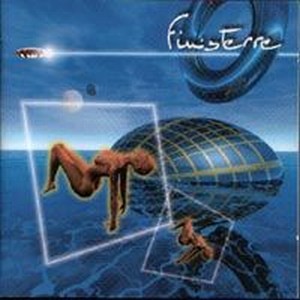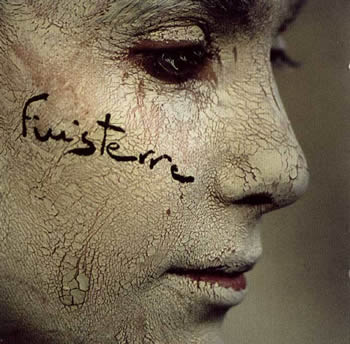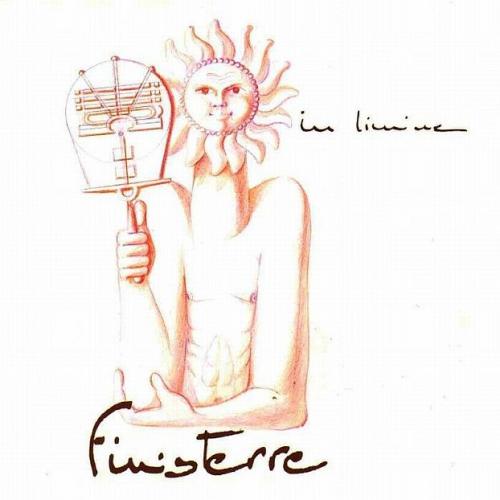 Let's start with Finisterre. You have released some really good albums with them. Please run through the studio albums and give us your insights on them.
As I said Finisterre were born in 1993 and from 1994 to 2004 we did four studio album, three live album and an anthology of rarities. The four Finisterre albums are all very different from one to another and all very important for me.
The first ('Finisterre', 1994) is the one that I rememebr with more affection because it was my first record, the first experience in a professional studio and, most of all, a dream became reality. This album is a classic symphonic progressive work full of long pieces, rythm changes, mellotrons and flutes. It contains the best song we ever wrote called 'SYN', a long suite of 15 minutes.
The second 'In limine' (1996) was more complex and experimental and we took 6 months to record it. Maybe In limine is the more complete Finisterre album because it contains all the elements of our music mixed in the best way. Prog, experimentations, folk, jazz, pop and many others things. All is in the right place. 'In ogni luogo' (1999) and 'La meccanica naturale' (2004) are also 2 great albums for me, more modern and mature with pop touches mixed with our classical way to do prog rock.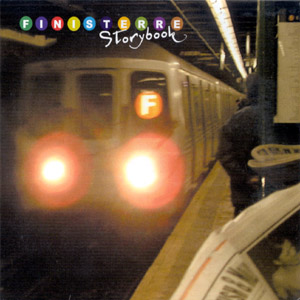 Finisterre also have a live album out called Storybook. An album I highly recommend. Please tell us more about this live album. 
It was recorded during our first gig in the US at the Progday 1997. I remember that we did a very good concert with songs taken from our first two albums sometimes re-arranged for the live show. The audience were fantastic and we played with great strenght and passion. I'm very happy that a live album comes out from this gig because it was one of the best concert we've ever played. This cd have two different version; one  called 'Finisterre live at Progday 1997', published by Proglodite Records in 2000 and a second one, 'Storybook', published in 2001 by Moonjune, remastered and with different cover and a bonus track.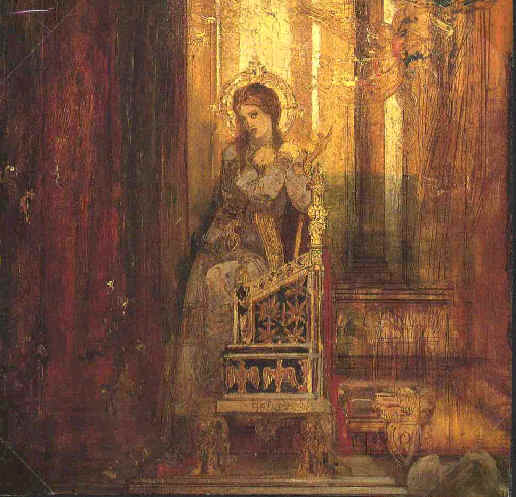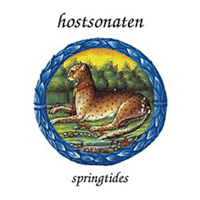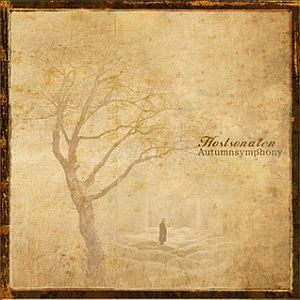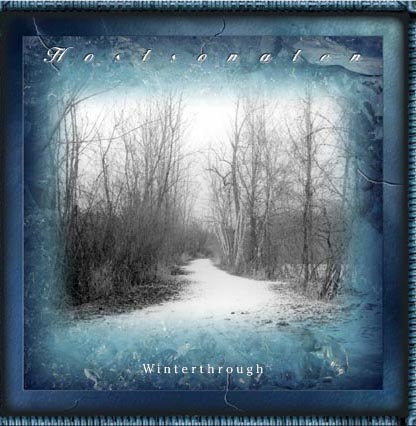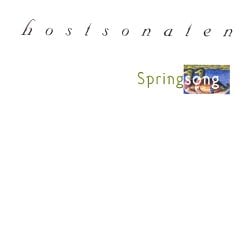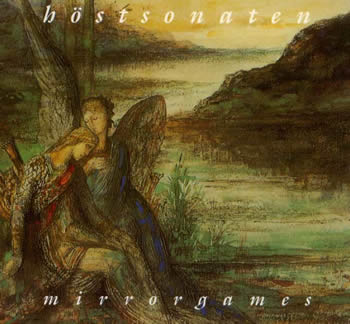 Let's move onto Hostsonaten. Why this Norwegian/Swedish band name ? You have also released some very popular and highly respected album with this band too. Please run through the studio albums and give us your insights on them.
Hostsonaten is not a real band but a solo projects in which I compose all the music and then I call different musicians to play and record it. 
The name is taken from a movie directed by the great Swedish filmmaker Ingmar Bergaman. Not one of his best movie but I liked very much its name (that means Autumn Sonata).
Hostsonaten did the first two cds in 1996 ('Hostsonaten') and 1998 ('Mirrogames') in the vein of Finisterre's music but more acoustic and pastoral, with vocals led by myself. In 1999 I had the idea to write a large piece of instrumental music dedicated to the four seasons divided in four albums. The first one that comes out was Springsong (2001, reissued in a new remixed version in 2009) then Winterthrough (2008) and Autumnsymhony (2009). In 2011 will be out the last part called Summereve. The music of these albums is symphonic and pastoral progressive rock mixed with touches of jazz and folk.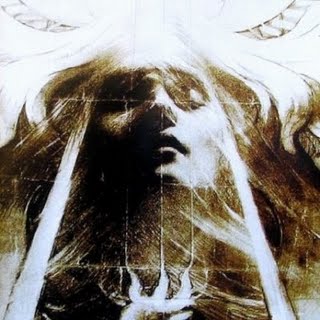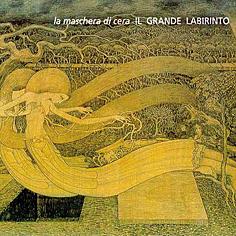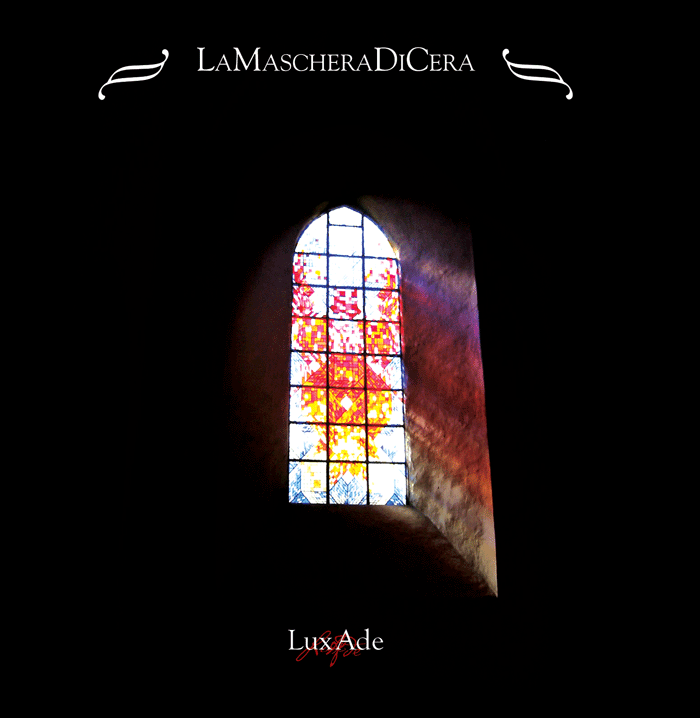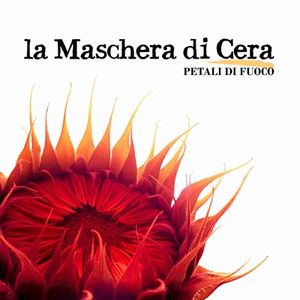 The third big name, well in our community at least, you have been involved in is called La Maschera Di Cera. Please run through the studio albums and give us your insights on them.
La Maschera Di Cera project took life 2001 when I decided to form a  group who could re-create the glorious tradition of the italian progressive sound of the '70. For this reason I choose a group of musicians that really love to play this kind of music: the Finisterre keyboards player Agostino Macor , the  Finisterre drummer Marco Cavani , the singer Alessandro Corvaglia (he plays the role of  Merlin on Merlin rock opera) and the flute player Andrea Monetti (Alhambra, Ku, Embryo).
The fist cd ('La maschera di cera') comes out in 2002 and it was soon a great success. The press have defines the cd "The best Italian prog debut album from the times of Alphataurus (1973). in 2003 comes out the second MDC album entitled 'Il grande labirinto'.
In April 2003 Maurizio Di Tollo began the new MDC drummer and we played in Italy, France, Portugal, Belgium and Swiss with great success. In September MDC sign with the Immaginifica label directed by PFM's drummer Franz Di Cioccio. In 2004 comes  out the dvd: 'Gouveia art rock 2003' with the concert in Portugal and our first official live cd: 'Maschera di cera In concerto', recorded in  Belgium. 
In 2006 the new albun called 'Luxade' comes out on Immaginifica records. From 2006 to 2010  MDC plays two times in US and Matteo Nahum join MDC as guitar player. In March 2010 the new album 'Petali di fuoco' comes out. This cd is our first step to detouch MDC from the usual 70's sounds. It contains more short songs with particoular attention on the songwriting and on the lyrics.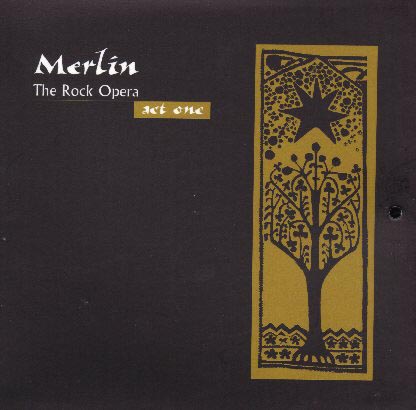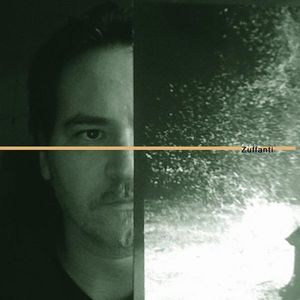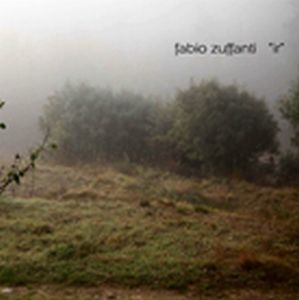 Besides of these bands, you are also involved in other projects and also have a solo career. Please tell us more about these projects.
Aries is a project that I led with singer Simona Angioloni plus a lot of guests musician. We did an album in 2005 ('Aries') in a folk progressive vein. The new one entitled 'Double reign' will be out in November 2010 and it will be a concept album  with dark and gothic atmospheres mixed with the usal prog rock.
Another project is laZona, a one-shot group wich was formed by myself and three Finisterre guys (Agostino Macor, Stefano Marelli and Marco Cavani). The album we did in 2003 ('Le notti difficili') is an instrumental long suite of 45 minutes of ambient/postrock/psychedelic music. A work that I love very much. 
Another one-shot band (for now) is Rohmer, again formed by 3 Finisterre (myself, Agostino Macor and Boris Valle) plus the MDC drummer Maurizio Di Tollo. The cd we did in 2008 (Rohmer) is not so distant from the one of laZona, post-rock and ambient with touches of progrock and electronica. In 2009 born another band led by myself, Finisterre's Boris Valle and singer Carlo Carnevali called R.u.g.h.e. The cd that we did in 2009 is an industrial/contemporay/experimental work not so easy to listen.
In the quite same way is my solo project Quadraphonic that from 1999 to 2005 did 6 cds of electronic/experimental music. Then there's my solo works; I did two cds ('Fabio Zuffanti', 2009 and 'Ghiaccio', 2010) plus some other efforts (one ep, one ambient album, various songs on compilations, remix, etc...) of songwriting music mixed with prog and electronica. Apart from all this there's a rock opera called 'Merlin' that was published on double cd in 2000.
I know this question is almost impossible to answer, but which of your many solo and band albums do you rate as your best and which concert is the best one you have ever been involved in ?
Well, as you can imagine there's no one only album that I can choose from all my discography. Let's say that Finisterre's In limine, Maschera di Cera's first album, Hostsonaten's Springsong, laZona's Le notti difficili and Fabio Zuffanti's Ghiaccio are my favourite things. Also about concerts there's not only one, surely the ones we did in the US, Mexico and Belgium with Finisterre and MDC were very very special and I'll remember it for a very long time.
What is your experiences with the music industry and the internet scene ?
I've worked (and still I do) with many different labels (mainly Mellow, Ams/Btf, Immaginifica) and there's positive and negative things in all of these. The positive is that the people that works in it is very passionate with prog music, they believe in what they do and, in these days of musical crisis, invest money to make cds with great courage. The negative is that they do not make absolutely promotion, they simply print the cds and send to the distributors...
To aid me in this thing fortunate there's internet. Every day me and my collaborator send emails, newsletters and many other infos to promote our cds that we sell on my website   (see Shop page). Internet is very very important for musician like me , maybe the best way to promote my work.
A technical question near the end of this interview. What is your favorite instrument and why ?
My favourite is ever the bass guitar. I love to play it and it's my main intrument from when I was 16. Bass guitar for me it's a complete instrument because is melodic and rythm. Maybe I'm not a great bass player but the way in wich I play I think is very personal and very very passionate.
What is your plans for this year and the coming years ?
In November 2010 will be out the new Aries and in the early 2011 the final chapter of Hostsonaten's 'Seasoncycle suite' that will complete a project that began 10 years ago and for me it's a great goal. Then there will be my new solo album, a cd togheter with Finisterre's pianist Boris Valle of piano and electronica and....maybe a new Finisterre (but actually I really don't know when).
To wrap up this interview, is there anything you want to add to this interview ?
Simply thanks very much to you for all these interesting questions and for all the space who could dedicate to my music.
Thank you to Fabio for this interview

His PA profile is here

The Finisterre PA profile is here

The Hostsonaten PA profile is here

The La Maschera Di Cera PA profile is here