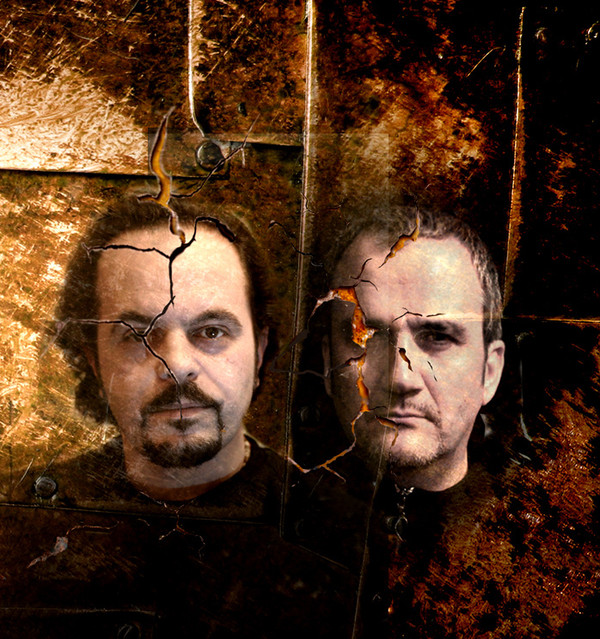 DAAL is an Italian duo. It's a project by Davide Guidoni and Alfio Costa. They're both experienced musicians on Italian Prog rock scene - Guidoni is a drummer who had been working with Taproban, The Far Side, Gallant Farm, Nuova Era, Ozone Player and others. Costa (Tilion, Prowlers, Colossus project, Dark Session) plays keyboards - mostly vintage ones, as well as some softsynths.
I got in touch with the band and here is their story.
@@@@@@@@@@@@@@@@@@@@@@@@@@@@@@@@@@@@@@@@@@@@@@@@@@
You have background from some Italian symphonic prog bands. On which of their albums did you play, why did you choose that name, is Daal a side project only and why did you set up Daal ?

Yes, Daal is our side project, started 3 years ago, for the need to push us beyond the past experiences done with our respective bands. The name born from the initial letters of our names DAvide and Alfio.
David is a drummer self-taught and he has played in the albums of Gallant Farm, The Far Side, K Bridge, but above all of the Taproban with which it has realized three fundamental works for new symphonic Italian progressive: "Every Thought Flies" (2002), "Outside Nowhere" (2004) and Posidonian Fields" (2006). Besides its groups, he has lent his talent also to other artists, among which New Era and Ozone Player.
Alfio has been the keyboards player and the mind of Prowlers with which he has published some of the most appreciated albums of Italian prog during the ninties (above all the third masterpiece named "Sweet Metamorphosis" pubblicated in the 1998) and with which he is going to publish a new very waited album after more than thirteen years of silence. With Tilion he has given a continuation to Prowlers psychedelic music, evolving it and enriching it of dark and hard rock
atmospheres, that are easy the identify in the two albums published till now by the band: "insolitariamente" of the 2003 and "A.M.I.G.D.A.L.A" of 2008.
After the experience of side project Colossus Project and the relative album "The Empire and The Rebellion" dedicated to the saga Star Wars, Alfio found in Davide the right comrade to give life to a electronic, dark, deep and anarchical music experience …. DAAL exactly!

What is the whole ethos behind Daal ?

Daal is essentially a free project without schemes, genres or strange concepts and discography labels. After to have made everyone own experiences in the progressive rock, we felt the need "to go beyond" and find again the wish and the curiosity to discover, to try and to experiment. Ours it's a project that someone has defined "musically anarchical", approaching very well the philosophy of our artistic proposal. Ours it is a dark and melancholic alchemy of visceral rhythms and atmospheres, a descriptive and evocative music. Also in the sounds choice we try to not fossilize on classic standards of the rock progressive, but we often enrich our instrumentation with the latest technological innovations. For example, by this way Alfio has found the perfect equilibrium between the use of his new analogical keyboards and the Vst instruments, while Davide has decidedly increased to the new electronic and synthesized percussions its range. Quite recently he has also begun the entire handicraft realization of a personal series of Gongs and percussions, under the Kimerism brand.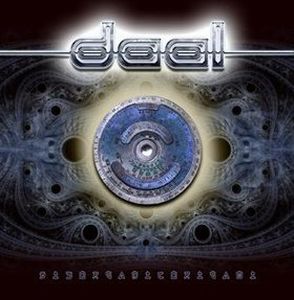 Over to your three albums. Your debut album Disorganicorigami was released in 2009. Please tell us more about this album.

For our first album we decided to close us for a week in an old country house in the center of Italy. Davide brought a part of his percussions and Alfio brought the Mellotron, the Minimoog, some synth and a pc. We have isolated ourselves from the world for a week and we have begun to write pieces of Dirsorganicorigami, dipped in an unique and magical atmosphere. The album is dedicated to the death of Richard Wright (Pink Floyd -tf), news that shocked us during that week and for the same reason we decided to make a cover of the song "To Saucerful of Secrets", then included in the album. We are convinced that it is the perfect sonorous manifest of Daal. Disorganic offers the characteristics of our music, very mixed and connected between them. We are proud of it above all because we had placed no kind of limits for its realization. To make music…. That which we like and that which we feel within of us… only that one… Here because Disorganicorigami has been an pleasant adventure for we that have realized it, but also for who knew us for what we had made with our old bands till that moment. It is an unexpected success also by the critic, quite receiving a nomination like "Better debut album" for the Progawards of 2009.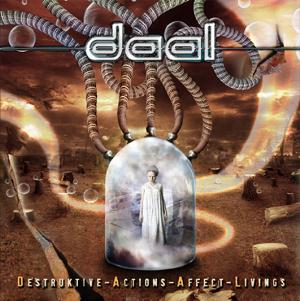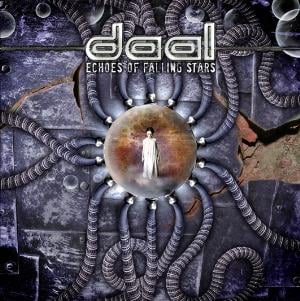 Your second album Destruktive Actions Affect Livings was released in 2011. Please tell us more about this album.Your third and most recent album Echoes of Falling Stars was released in 2011. Please tell us more about this album.

In reality our true new album is "Destruktive Actions Affect Livings" and however it is our second album. The album has been realized in limited pulling (60 numbered copies) in a casket, comprising also the bonus cd "the Echoes of Falling Stars" that already comprises two published pieces in as many discography works, plus two cover: "Echoes" of Pink Floyd (with a small file from Ummagumma) and "Undertow" of the Pain Of Salvation. The 60 copies have been put in presale a month before the publication of the job and sold in only two days (!!!!). The proceeds of the box set sales have been devolved in beneficence to an association that takes care of sick children of cancer. We intensely and materially wanted to help someone with our music and we have made it! It has been laborious, but deeply rewarding to realize the casket and the answer of who follows us has been absolutely poignant.


"Destruktive" is the worthy successor of "Disorganicorigami". Sure it is a less "improvised" and more studied album and perhaps braver of our debut album. First of all we have opted for an auto-production and also this has been an experience that has given the possibility to us to cure 100% our album. The music is an ulterior evolution of what we had begun with "Disorganic" and also in this case we have been helped from many artist friends that have given their availability to us for the realization of the pieces that compose the album. Guglielmo Mariotti (bass guitar and voice - The Watch), Alexander Papotto (sax and clarinet - Banco e Periferia del Mondo), Ettore Salati (Sitar and
Asian guitar ex The Watch), the young and excellent violinist Riccardo Paltanin, Salvo Lazzara (Guitars – Pensiero Nomade) and Bobo Aiolfi (Bass guitar fretless - Prowlers and Tilion)… all good and prepared musicians that have added "color and poetry" to our music. The pieces of the album get rid after the other in a "brazen and personal" sonorous movement, to discover and re-discover. It has to be listened many times in order to pick all the small and numerous details. We are convinced to have realized something artistically important and we are really very proud of it!

You have so far this year released two albums and we are now approaching mid-April. Please explain this sudden burst of energy to us.

In reality "Echoes of Falling Stars", also being our third album, has been realized uniquely and only for the limited pulling Box Set. Instead "Destruktive Aktions Affect Livings" represents the successor of "Disorganicorigami" and it is available also in the classic cd version. Certainly we have employed eight months in order to realize and auto-produce all, but he has been indeed important and satisfactory make it.


You have background from some well known Italian symphonic prog bands. But it is my understanding Daal is a break with this tradition. How would you describe you music and which bands would you compare yourself with ?

David comes from the progressive rock of symphonic matrix. His bands was evidently contaminated by big of the past like Genesis and Yes.
Instead Alfio with his groups has realized essentially psychedelic music with multiple influences that go from the dark prog to the prog metal.
Sure DAAL is a project that is musically somewhat distant from what we have made previously and we believe somewhat personal. The experimentation and the job made on the sounds, the structure of some pieces that is outside of the classics standards of the rock compositions and the freedom to use more possible instruments, are the characteristics of our music. We do not have particular points of reference, although surely all that we have made and listened is a part of what we make with DAAL.

What is your latest update ? What is your Daal plans for this year and beyond ?

Currently we are sponsoring the album through the web. Being essentially a discography project, we have not in program concerts or live promotions, although we don't hide that we would like to
rearrange our pieces in future for a concert context. After the first album realized with us closed in a country house dipped in a wonderful place, the second and third inserted in a casket sold for beneficence, for the future we still have in store something of special and particular, but we think it's premature to anticipate it now…. It will be a surprise for all!

To wrap up this interview, is there anything you want to add to this interview ?

We would like to invite all the fans of progressive rock and musical research to approach them to our project. If the progressive rock is still synonymous of research, curiosity and freedom, our music will not leave you indifferent.
Thank you to Daal for this interview