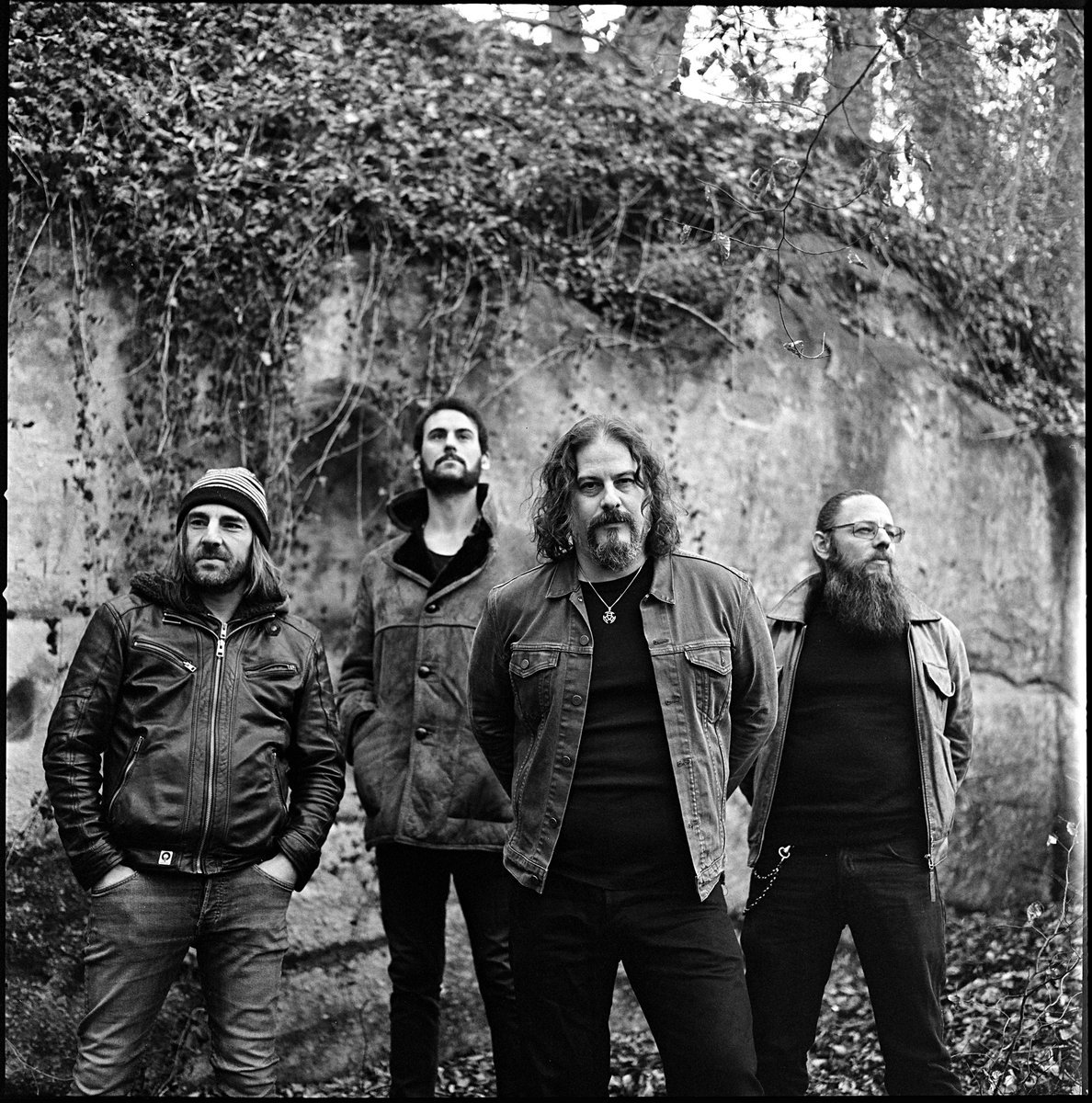 MONKEY3 are an instrumental psychedelic rock band from Lausanne/Switzerland showing Picasso (bass), Walter (drums), Boris (guitar) and keyboarder Mister M aboard. The music units elements of stoner, post and space rock, all this presented with a rather hypnotic fundament, a repetitive nature. Their self-released debut came out in March 2003.
I got in touch with the band and Boris answered my questions.
#######################################################################################
When, where and by whom was your band born ? Did any of you have any experience from any other bands before forming Monkey3 ? Why did you choose that name and what does this name means ?
Originally, we were a community of musicians dedicated to jam sessions only. We were all parts of different bands from the Lausanne (Switzerland) music scene.
Monkey3 take shape as a group, began composing and playing shows, around the year 2001.
Monkey3 was the name we gave to our jam sessions, we were so happy to hang in the rehearsal room and jam for hours like monkeys like to hang out in the forest. When we became a real band, we kept the name, to keep in mind the spirit we had those early days. The number "3" refers to the idea of the circle, the community.
The first album, "Monkey3", was released in 2003 with the line-up as it is today. By now we released four studio albums and one live DVD.
How was the music scene in your local area when you started ?
The scene was quite good, a lot of bands doing interesting stuff and exporting themselves out of switzerland. Metal, pop-rock, jazz and funk were the genres more often played, no one was doing stoner, psychedelic or prog stuff, neither instrumental music. So, when we started Monkey3, we were a bit different and it took a bit of time to get accepted by the local scene and play shows in our area.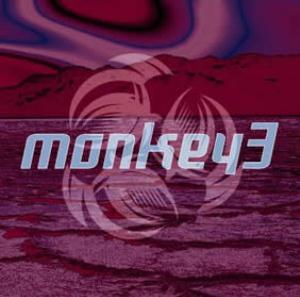 Over to your three albums. Your debut album was Monkey3 from 2003. Please tell us more about this album.
«Monkey3» is our first album. Everything was done in 6 days. We did it without any record deal. After promoting and selling the album on different web-zines, mostly dedicated to stoner-rock, we were noticed by the belgian label Buzzville Records. They re-released «Monkey3» in 2004. «Monkey3» is probably our most straight forward album, you can hear the band searching for it's own way and trying to find a musical direction. A track like «Electric Mistress» is still in our live set-list today.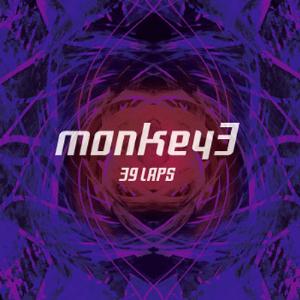 Your second album was 39 Laps from 2007. Please tell us more about this album.
«39Laps» was recorded in 2006 in a wood house that we rented somewhere in the swiss mountains. The album was cut in two weeks. It has been released by Buzzville Records too. «39Laps» is where the band found it's own musical colour and direction, we introduced more of a rock-prog vibe and more elaborated structures in our stoner-rock based music. When we were working on this record, we tried to think of it as a whole story with different chapters. We still play most of this record in our shows today.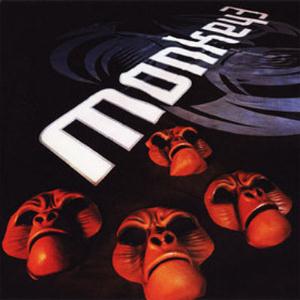 You also released an EP named Undercover in 2009. Please tell us more about this EP.
We wanted to do something for the fans that shows the band in a different way. We thougth that doing covers of songs that influenced us as musicians was a good way to show the band from the inside. When we were producing "Undercover", we figured out that some tracks needed vocals. We started thinking of what singers would be great on those recordings and the names of John Garcia (Kyuss) and Tony Jelencovich (Transport League) came out naturally, They are great vocalists and they have a real vocal tone signature. So, we contact them and they liked the project. It was a bit different than usual, we had to think slightly different in the arrangements of the songs, we had to live space for the vocals, which we were not used to. We recorded all the instrumental parts in Lausanne, Switzerland, and then sent them to John and Tony. They did the vocals on top of those versions. John Garcia did the recording in California and Tony Jelencovich in Sweden.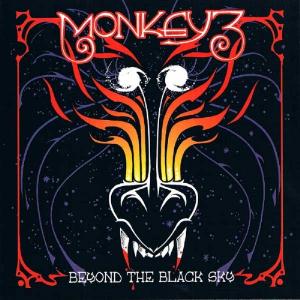 Your brand new album is called Beyond The Black Sky. Please tell us more about this album.
«Beyond the black sky» has been recorded in september 2010 at studio de la fonderie, fribourg, switzerland, by producer Johann Meyer. The all album has been cut in one week, all the basic tracks were recorded live in the studio. The artwork has been done by Malleus. The album is released by the german label Stickman Records. «Beyond the black sky» is probably our most mature production, the overall sound of the album is by far the closest to how the band sounds live. It's raw, thick, powerfull, trippy and dynamic. As we did for «39Laps», we tried to think of «Beyond the black sky» as a whole story.
For those of us unknown with your music; how would you describe you music and which bands would you compare yourself with ?
I would say we play some kind of a stoner-prog-rock music. It's trippy, psychedelic, heavy, spacy.
We are influenced as a band and as musicians by bands such as Kyuss, 35007, Jane's Addiction, Black Sabbath, Led Zeppelin, AC/DC, Pink Floyd, Kiss...
What is your plans for this year and beyond ?
2011 is the year of the release of our 4th album «Beyond the black sky». We gonna tour as much as we can to promote it and then we'll write new material for a new album !
To wrap up this interview, is there anything you want to add to this interview ?
- We would like to say thank you to all of our fans, see you everyone soon on the road, CHEERS !
Thank you to Boris for this interview