Your biography has been covered in your ProgArchives profile so let's bypass the biography details. But which bands were you influenced by and why did you choose that name ?
I was influenced by all the bands I grew up listening to I guess. Just like anybody else. My first contact with music other then what my parents listened to was Kiss. It was back in 76 when the Rockīn Roll Over album came out that I was hooked. A few years later I discovered that there where other bands too! And I was totally "wowīd" about all the cool music. So me and my friends where really into Judas Pries, Iron Maiden, Accept and so on. Later we discovered bands like Black Sabbath, Uriah Heep and so on. Then after we had started to play in bands our selves we heard Crimson Glory and they had a huge influence on us back then. Savatage, Mecyful Fate and King Diamond has also been a huge influence. I still listens to all the old albums by those bands and I still like them very much. Our band name is something I got from an interview with Michael Schenker in Guitar World Magazine. It said in the end: "...maybe he wasnīt such a bad guy after all, just a tad morose" I thought that fitted us well back then, we were frustrated, and got a lot of sh*t we didnīt deserve, well, som we perhaps did deserve, he he he. And I thought that this would be a great band name and that it would not be likely that a bunch of other bands already had taken that name. Perhaps not the best band name in the world, but you got to have a name, so what the hell.

You got signed on Black Mark Productions, the record label behind Bathory. How did you signed by this mainly death/black metal label and how did you fit in there ? I remember I bought your debut album back in 1993 in the belief it was a brutal death metal album.
Ha ha ha, well, I bet you were a bit surprised then! We recorded a demo tape wich we sent to some record labels and Black Mark called us up and wanted to sign us. So we did. They had alredy Morgana Lefay who are close friends of ours so I think they put in a good word for us. Black Mark did put out albums other then death metal too. We fitted in well I think. Signing with a record label didnīt turn out to be what we dreamed of, but we had a lot of fun. We went on a tour after our second album together with other Black Mark bands like Morgana Lefay, Memento Mory and Cemetary. So no brutal death metal there! Ha ha ha. Well, perhaps Cemetary wished to be a brutal death metal band :-)
This is an archive based interview also intended for the fans you get well after both you and I have passed away so let's go straight to your albums. Please give us your views/some words on your albums, starting with.......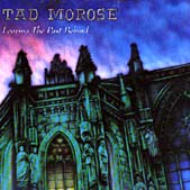 Leaving The Past Behind from 1993
The first album is always the first album for better and for worse. We were young and eager, a bunch of good ideas, we sleept in the studio and did it in one week. We were very proud of it back then. Listening too it now it is more like, "more will then knowledge".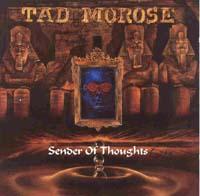 Sender Of Thoughts from 1995
Here we had a real budget and spent like 5 weeks or so in the studio. Thought we were going to hit big time! Ha ha ha. Longer songs, more weird song writing, kind of "the longer and more difficult to play the better" A bunch of good ideas here too, however most of them gets lost in the arragements. But is is a learning progress making albums.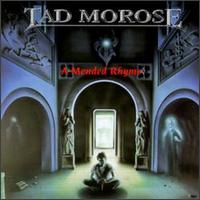 A Mended Rhyme from 1997
Same studio again, Wavestation, but with a new singer. Urban Breed brought in even more progressive, or strange and odd if you like, elements to the songwriting. Better production then the previous albums. Even though we had a smaller budget.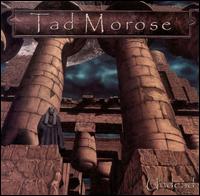 Undead from 2000
First album on Century Media. First album with two guitar players. More straight forward song writing. Daniel Olsson (guitars) brought in fresh blood and good ideas into the band. We also had learned what we liked and what we didnīt like to play on stage wich influnced the songwriting for this album. Wich led to less progressive and weird songs to more straight forward metal. We also moved to a new studio, Soundcreation. Wich is in our home town.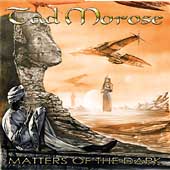 Matters Of The Dark from 2002
A step in the same direction as Undead. For the first time we did two albums in a row with the same line up. Wich made everything "glue" togheter. Song writing, recording, everything.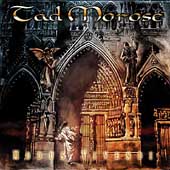 Modus Vivendi from 2003
Again, same line up wich helped a lot in the making of this album. Yet another step in the same direction wich we started with Undead.
This is our most succesfull album so far. Kind of like the pieces finally fell into place for us. "So that blind dog finally found a bone"
We really had something going here but for various reasons that didnīt happen.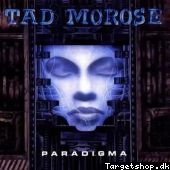 You also released a self titled EP in 1995. Please tell us more about this EP.
Yeah, that was Black Markīs idea. We just got back from a tour and wanted to do a full album, but they wanted something right away. So we rushed to make this EP. Songs I think we did this in like 2 or 3 weeks, song writing, recording, mixing. We had Mike Wead (King Diamond) as co-producer on this one. So he helped with getting the pieces togheter. A bunch of strange songs I think. But it is cool in a way too. Very much, us there and then.
For those of us unknown with your music; how would you describe you music and which bands would you compare yourself with ?
I just think we play heavy metal. Simple as that. Hopefully we donīt sound like anybody else. But to describe how we sound I think Savatage would be close.

How is the creative processes in your band from coming up with an idea to it's being recorded ?
Everybody has an input in everything. It can be everything from a jam to putting different ideas together, sometimes someone brings an almost complete song to rehearsals. Then we argue and fight over how everything should be and the we record them.

Modus Vivendi was released back in 2003/04. What has Tad Morose been up to since the release of this album and what is your current status ? What is your future plans ?
Well, a lot of people ask us what the hell we are up to. Well, to be honest we have been working hard all the time. But with setbacks at the wrong time over and over again the years has really been flying by. I think we have been just about to enter the studio to record an album two times when somebody decides to leave the band. This has been very aggrivating! It really drains you. First Urban leaves the band, or getting fired, depending on how you see it. The studio was booked and everything. So that put us in a weird situation to say the least. Then we had Joe Comeau (Overkill, Annihilator) on vocals, but it didnīt work out either. He lives in Florida, USA, so didnīt exactly meet twice a week. He flew over and did some shows with us and we had a great time togheter. A great singer and a great guy. But when we where about to plan the recording of the album, Daniel leaves the band. So after a while I felt that we got to stop and re-think the whole situation. So we decided that we had to get a line up that were close togheter so that we could rehearse and write songs togheter. So we fired Joe. One of the worst phone calls I ever made. I felt like sh*t. But Joe was livning on the other side of the globe and didnīt have that much time to put into the band. And we needed to get the band going. So we asked Ronny Hemlin (Steel Attack) a long time friend to handle the singing, and Anders (Bass) had moved to another city and joined Wolf, so felt that he couldīt contribute that much anymore, so we brought in Tommi Karpanen on bass. We also had Markus Albertson on guitars for a while. At the moment, the four of us, me, Peter, Tommi and Ronny are in the studio actually recording our new album "Revenant". Wich "hopefully" will be done by the end of summer.
To wrap up this interview, is there anything you want to add to this interview ?

STAY HEAVY! MEEETTAAALLLLL!!!!!!!!!!!!!!!!!
Cheers!
Thank you to Krunt for this interview