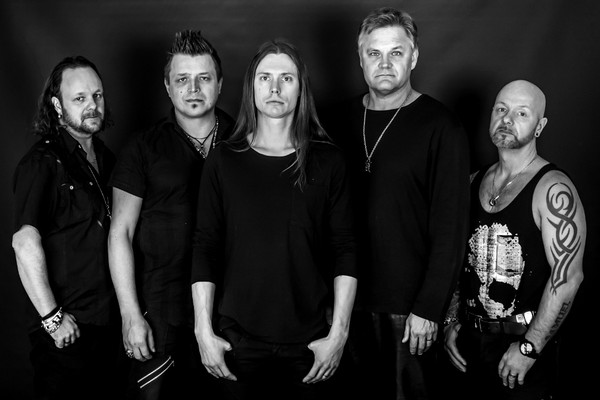 SILENT CALL are a Swedish progressive metal band formed in 2006,but the seeds were planted in the early 90's when founding members Daniel Ekholm (guitars) and Patrik Ulfström (keyboards) met through a friend.For quite awhile they played together in a local heavy metal band called SATINS 'N' LACE.
Deciding to form a progressive metal band,the duo recruited drummer Mikael Kvist.Calling themselves SILENT CALL,the band began writing original material,and also wanted to pay special attention to the production and recording of their music.Bassist Tobbe Moen soon joined the group,and SILENT CALL began searching for a vocalist.
I got in touch with the band and Daniel answered my questions.
######################################################################################
When, where and by whom was your band born ? Did any of you, past and present members, play in any other bands before joining up in your band ? Why did you choose that name and which bands were you influenced by ?
In 2005 me and Patrik decided to leave the cover thing and give it a try by writing own music.
We set a goal that within a 6 months we should have some complete songs and embryos to cover a complete album. During that writing process, the drummer man Micke joined and he knew Tobbe on bass and gave him a call, luckily for us Tobbe joined. Later on Andi blew us away at a rehearsal and he decided to join….. and finally we had a complete band!
That feeling was awesome, wonderful persons to hang around with not only in music so it felt and feels great to be with these maniacs, for me and Patrik that played in a band called Satins ´N Lace, lovely 80´s style, and the cover band Jamback, we were rookies compared to the others. I mean Micke, he had lots of experience from Elsesphere and Fate, Tobbe had played in OZ, Creozoth Gotham City and Red Fun , and Andi in Gryphon, Heave, Seventh Wonder and Elsesphere, so we had a great opportunity with that experience and that helped me at least to develop.
The band name just popped up in Patrik's head, me and Patrik wrote down everything we could come up with but the suggestions didn´t feel right, they didn´t fit the music we wrote and some of them were just corny ha, ha.
Then one day Patrik called me and asked "what about Silent Call", we agreed to give it a couple of days and then decide just to let it grow a bit and it stuck so we went for it and never looked back.
The influences are many and wide , but I would say the range are from Bon Jovi the old to Avenged Sevenfold.
And there many great bands between …. To mention a few Maiden, DT, Symphony X ,etc…..
How was the music scene in your local area when you started ?
Not too good, in our hometown a suburb to Stockholm which me and Patrik come from mainly coverbands got the attention and the gigs, bands writing their own stuff had a hard time to really get out there.
In Stockholm it was a better situation for bands to expose themselves with their own music, more rockclubs that give unknown bands a chance to come out and play.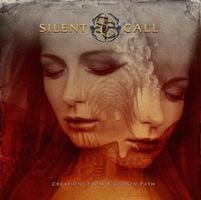 Over to your two albums. Your debut album was Creations from a Chosen Path from 2008. Please tell us more about this album.
Well, as mentioned above me and Patrik have a long history and one day we decided to start writing our own music.
So, we started fresh and decided to change tuning to drop D for example, instead of playing safe we stepped out of the box which led us into new areas from what we have done before.
We experimented a lot with different tunings, harmonies etc.. all that then became embryos which later on ended up on "Creations from a chosen path".
During the writing process we luckily found the rest of the members and all pieces fell in place.
Another big thing for us is that we have struggled for many years and finally we got the opportunity to make an album, it meant a lot for us, a dream come true!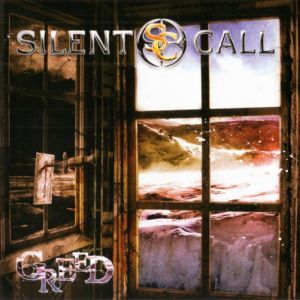 Your second and most recent album is Greed from last year. Please tell us more about this album.
Well, this was the next step on the ladder, after the process of Chosen Path with gigs, rehearsals etc.. we developed as musicians and a band and slowly started to influence each other.
We had a collision here, 2 80´s guys (me and Patrik) 2 prog nerds (Micke and Andi) and a pure heavy metal man on the bass, Tobbe, all this in a mix was the start for our second album "Greed".
All members were in some way involved in the writing process which you can hear in the result.
Thanks to their influences we had a wider area to explore which we did, experimented a lot more with beats, rhythm, harmonies, we wanted it to sound a little bit heavier as well so once again we changed the tuning to drop C, hmmm, how far can you drop?
Some ideas came up in our rehearsal studio, just jamming or it could be a riff, beat or harmony from anyone of us that we together developed further and some of the ideas were written by me or Patrik.
Patrik and I used to meet in my studio and just write songs or continue on a idea we have, kind of a song writing session that can span over weeks or months, we have a really good flow when we are "in the zone" and very creative.
"Greed" was fun to make in a different way then Chosen Path, thanks to the influence from the other members we felt that we had a wider spectrum when making music.
The recordings went smooth and fine, we worked in parallel in different studios to save some time and it all ended up very well.
The first review we received was a 10 our of 10!! so everyone was like, "what the hell", so it could not have started better.
For those of us unknown with your music; how would you describe you music and which bands would you compare yourself with ?
We would describe it as Light Progressive Melodic Metal, we like to have a good flow in the music, nice harmonies and melodies and also to add some progressive parts here and there.
Regarding comparison with other bands, we don't want to be compared with anyone even though we have influences from a lot of bands.
It´s very flattering to be compared with other bigger bands which we never could have dreamed of but we ourselves do not compare ourselves with anyone, we don´t want to sound like someone else, we want to sound like Silent Call and I think we have managed to achieve that.
We are feeling confident and believe in the music we make, for better or worse.
What is your current status and plans for this year and beyond ?
The plan we have right now is to find a booking management, manager or both to have the opportunity to get out and play as much as possible, as support band, festivals or clubs, it does not matter, we love to be on stage but the music industry is very tough these days with a lot of other great bands looking for the same attention.
Me and the boys have also started to discuss the next album, not much to say right now more then that we know what we want and we are working hard to get it. I think we leave it with that, time will tell so stay tuned.
To wrap up this interview, is there anything you want to add to this interview ?
Well would start to thank you, for your interest in Silent Call and for letting us have this interview.
As mentioned before we have a lot of ongoing activities , so meanwhile stay tuned, and to all of you rockers out there with passion and dreams for the music, Rock on!
Thank you to Daniel for this interview

Their PA profile is here and their homepage is here